Peerspace Has Your Go-To Spaces To Meet, Create + Celebrate
1/5 Photos
2/5 Photos
3/5 Photos
4/5 Photos
5/5 Photos
What if I said that you can flex your creative muscles and unlock a new level of thinking outside the box? Unleash a newly motivated drive to do something original and refuse to settle for the norm in doing so? You can, you just need the right space to make it happen. Peerspace is here for just that purpose, and couldn't make it much easier to achieve if they tried.
Peerspace is a peer-to-peer platform that gives people the opportunity to book unique spaces for photoshoots, films, events, meetings, and more. It's become the leading marketplace for hourly venue rentals, creating quite the loyal following in the process. Peerspace is a go-to resource for not only creative professionals, but major brands, entertainment companies, publishers, musicians, artists, and more. From your favorite magazine shooting this season's trends to a musician filming their latest video or a viral skincare brand creating a campaign around their newest product launch, Peerspace sets the stage for whatever is being created.
Loved by users since 2014, Peerspace's goal is to help people bring their ideas to life by inviting them to find, share, and book some of the most amazing, diverse rental spaces. You can choose from more than 30,000 places around the world – from lofts and mansions to storefronts and studios – to create one-of-a-kind projects and experiences that wouldn't be possible anywhere else.
The magic happens when you make a rental space the backdrop of your special project. There are so many reasons to look to Peerspace's resources to make something more than basic. In charge of booking offsite meetings, retreats, and holiday parties? They can help with that by offering up the coolest, best, most unique spaces for these events. Organizing a baby shower, bachelorette party, or other special get together? There are plenty of spaces for those, too. You'll find Peerspace rentals in over 30 metro areas across the United States, including Los Angeles, New York City, Chicago, San Francisco, and Atlanta. Rental spaces are also available internationally in select cities in Canada, the UK, France, and Australia. From ballroom-sized to studio, they really do offer it all for whatever your needs require: meeting, creating or celebrating.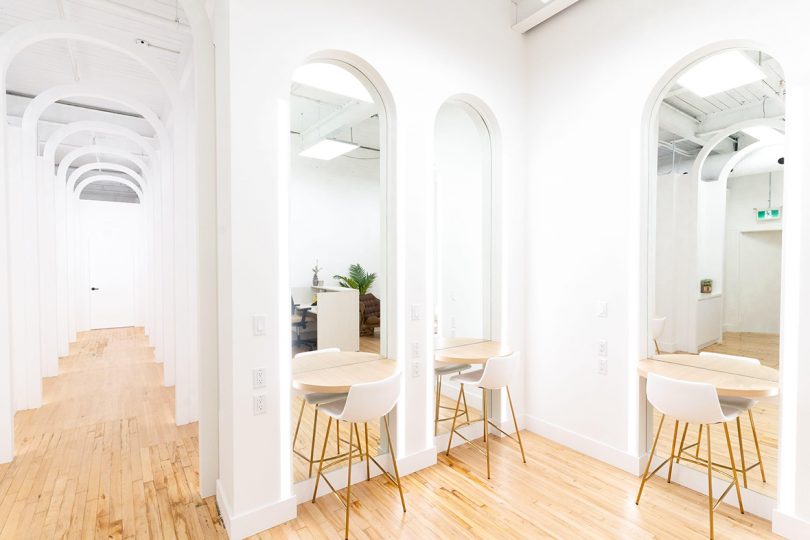 One of the best things about Peerspace is that it's accessible to just about everyone. It's as easy as visiting peerspace.com. Search by inputting an activity (photo shoot, dinner party, etc.), then filter to find the perfect space. You can see transparent listing details, pricing, and reviews to make an informed decision. Once you've made your choice, you can message with the host directly or book through the platform. The host will have 48 hours to accept, then you'll receive a confirmation email. It's really that painless. From private homes to warehouses to recording studios, just click and book.
Try out Peerspace for yourself to meet, create, and celebrate at the next level. Visit peerspace.com to get started on your next project or event.
Photos courtesy of Peerspace.