In case you're still on the hunt for a calendar and one of these annual ones isn't your jam, perhaps you'd prefer one of the perpetual kind. These Perpetual Calendars from the UK-based Block are simple and design-y and work on any desk or tabletop you place it on.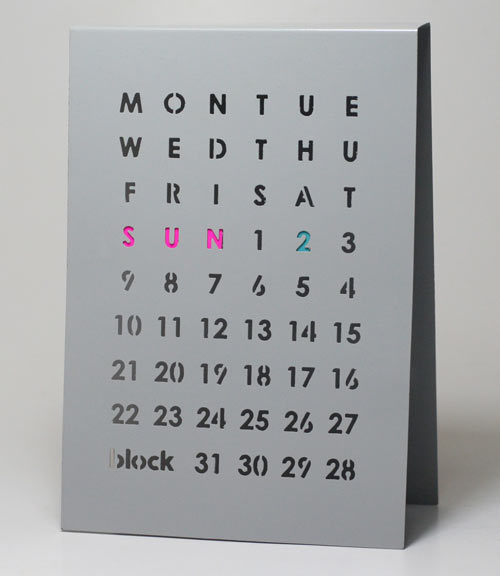 Magnets in contrasting colors get manually moved around and reflect the date and day of the week through the negative space.
Get your very own from Block in either blue, grey or orange.

Design From Around The Web