Picnic Is Hightower's Latest Innovative Design for Creative Collaboration
Picnic Is Hightower's Latest Innovative Design for Creative Collaboration
1/15 Photos
2/15 Photos
3/15 Photos
4/15 Photos
5/15 Photos
6/15 Photos
7/15 Photos
8/15 Photos
9/15 Photos
10/15 Photos
11/15 Photos
12/15 Photos
13/15 Photos
14/15 Photos
15/15 Photos
Working in teams can seem downright foreign these days, but innovative office furniture can help bring people back together when needed. Hightower recently introduced Picnic by +Halle, a Hightower brand partner, in collaboration with Form Us With Love. Meant to inspire collaboration and teamwork, the design is the result of one of +Halle's Annual Briefings that brings together designers and thought leaders. Last year's theme was "sharing," and the result is Picnic.
Picnic breaks down traditional design into a new generation of collaboration through innovative design, functionality, community, and sustainability. "The loss of camaraderie during the pandemic inspired us to seek out a way for people to regain collective trust within public spaces," said Natalie Hartkopf, CEO of Hightower. "Picnic's innovative design, coupled with its different configurations, allows people to come together and interact as they would around a campfire, but indoors."
By combining table and seating into one, Picnic serves as a multifunctional unit that can accommodate meetings, dining, and more. The design carries the concept of an outdoor picnic table into a casual indoor unit that's ideal for high-traffic areas, small spaces, and communal work areas. Picnic's circular shape helps to create a sort of barrier, providing a degree of privacy and helping to block out distractions to remain focused.
Choose from two diameters – 60″ or 70″ – and café or bar height. The seating of each unit is upholstered for comfort, while the entire piece is available in a black or light gray steel frame with the option of a solid oak tabletop in Black Stain, Clear Lacquer, or Soaped. Custom powder-coated frames are also available for additional color choices.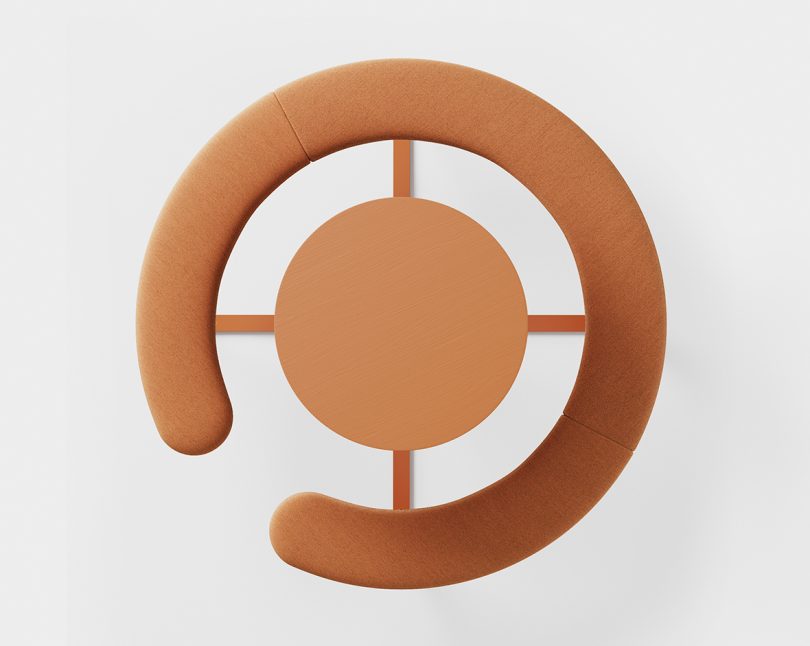 To learn more about Picnic, visit hightoweraccess.com.