Working with a difficult corner lot and an upper floor location, vgz arquitectura y diseño were tasked with many challenges when it came time to design the Piedra Sal restaurant in Mexico City. They had a tight budget and time line to complete the project but still managed to custom design everything, like the liana ceiling with a "Partridge Eye" ceiling pattern and the concrete floor in shades of grey,
The corner was demolished to make the restaurant appear more inviting with a plaza-like space. Vertical wooden slats entice visitors through a black doorway.
Once inside, a open stairway surrounded by more wooden slats that allow light to pass through for added visual effect.
The lit up stairs lead visitors up to the restaurant, giving a preview of what's to come.
Inside, a monochromatic color scheme was chosen to includes varying greys and wood with black accents. Trees and greenery are placed throughout for added coziness.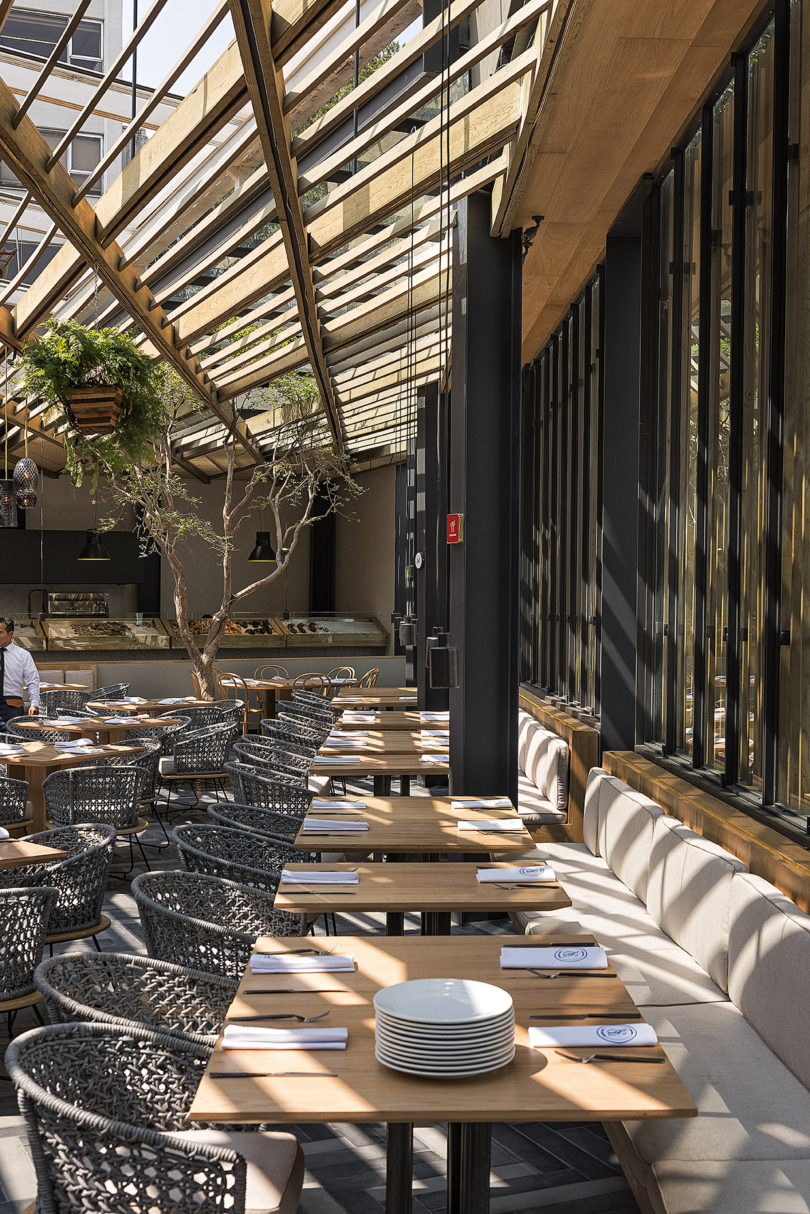 The circular brass bar is finished in gold shades to become a focal point.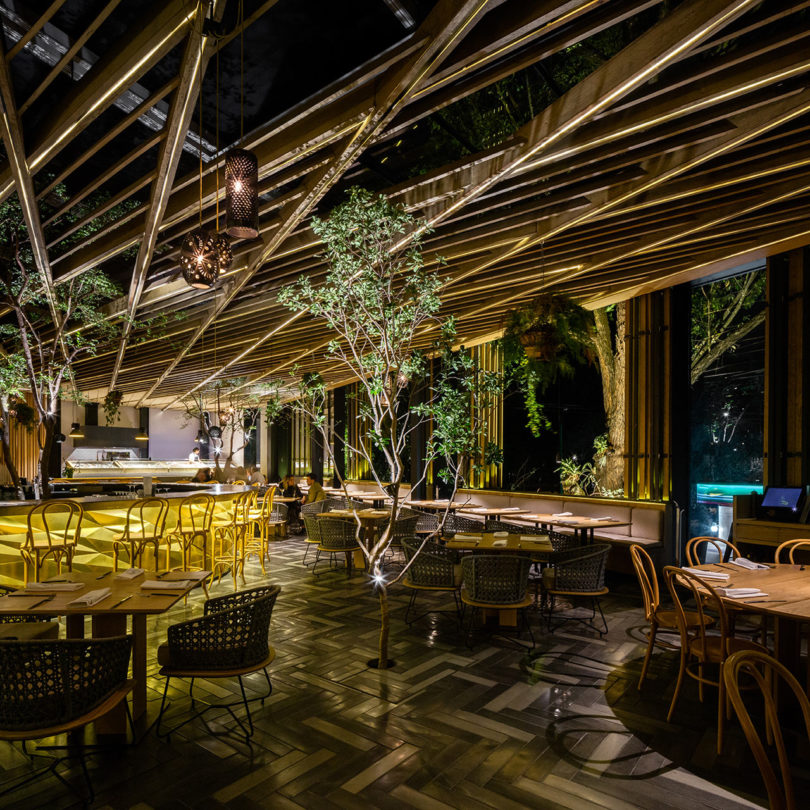 Photos by Rafael Gamo and Jaime Navarro.