Pillow is a series of soft and colorful wall panels that bring functionality to any wall in your home or office. Designed by Robert Bronwasser of Smool for Cascando, the collection's pillow-like panels not only add a form of decoration to your bare walls, they add a textural quality with their plush fabric choices and color palettes.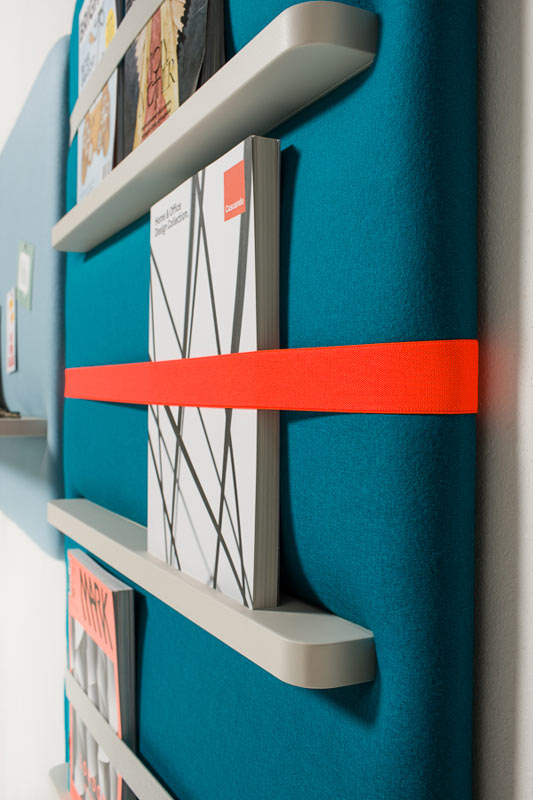 Make your walls work for you by letting Pillow hold your magazines, jackets, and ideas for inspiration on its shelves, elastic bands, and hooks.
Bonus: they also help to absorb sound due to being covered in soft foam and high quality wool felt.