Japanese design studio Doogdesign, led by Kazuya Koike, designed a series of lamps for Japanese brand HIGHTIDE. Pit is composed of four different types with simple silhouettes, each available with your choice of four cord color options. Besides the choice of cords, the lamps comes in rust, copper green rust, and steel.
Type-A looks like a regular lamp with a lampshade and a triangular base.
Type-B resembles a candlestick.
Type-C look like a candle holder with a handle.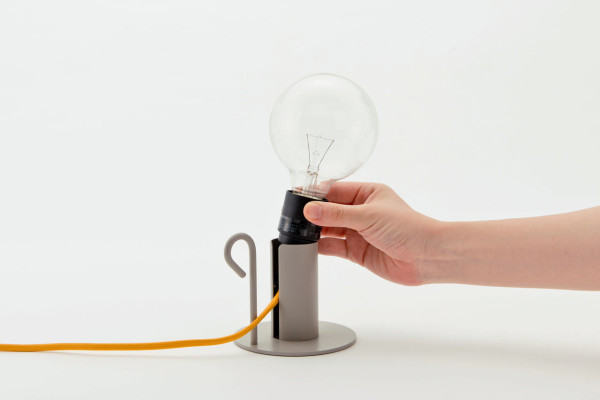 Type-D mimics a candle hanging on the wall.