Artist Richard Woods and designer Sebastian Wrong have been collaborating for years, producing exaggerated and colorful wood grain furnishings that are full of an almost cartoon-like playfulness. The latest designs, the Bent Wood Tables and Logo Chairs, are limited editions for Galerie VIVID, each with the hand printed, wood block patterns of Richard Woods.
The Bent Wood Tables, inspired by the process of steam bending wood, feature stacked rings with the signature wood grain pattern printed on each, all layered to create a table. The rings, made using steam and compression to force the wood to curl, are built by skilled craftsmen in northern Italy who still use this traditional technique.
Galerie VIVID Edition of 8 + 2 artist proofs in four color options and two size options. Made of hand printed ash wood and colored glass.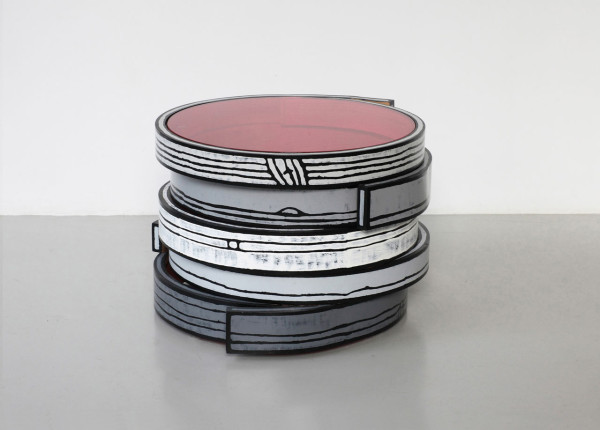 The Logo Chairs are made from ash wood that's been hand printed with acrylic paint. Available in four color variations, each of the Galerie VIVID limited edition chairs is numbered and signed.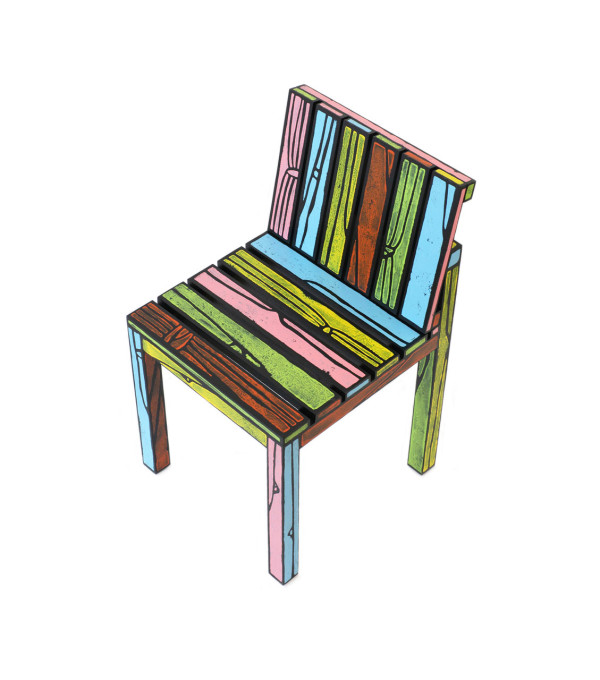 Photos courtesy of Galerie VIVID.

Design From Around The Web