Located in Point Lonsdale, Victoria (Australia), this beach house was designed by InForm with a split level design. It has a minimalist exterior from the front with vertical wooden slats covering the simple box. What's hidden behind the casual facade is a modern home designed for entertaining with a large open living space, four bedrooms, and a lounge.
At the rear of the house, the interior opens up to a large deck and pool, with a lower level lounge that opens to a private courtyard.
The upper level houses the public living area along with a master bedroom, while the lower level consists of three bedrooms and a lounge.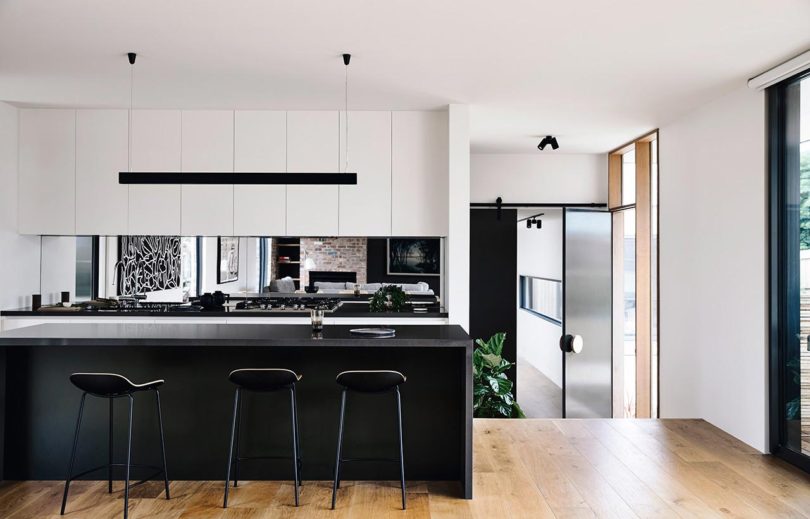 The interior boasts a black and white palette that's grounded with warm wood floors and cozy grey textures.
Photography by Derek Swalwell.
Styling by Bek Sheppard.