What happens when a group of Polish designers and creatives come together to create a boutique hotel? You get the Autor Rooms, a hospitality concept built by people from different industry backgrounds to create a space that's proudly Polish, charmingly traditional and surprisingly modern. Spearheaded by Mamastudio, the Autor Rooms is actually an apartment with four bedrooms that have all been converted into four-star standard guest rooms.
Being that Mamastudio is an independent design studio, it's no secret that they took every design aspect of Autor Rooms very seriously. They brought on a team of local talent to transform the apartment, like Mateusz Baumiller who was in charge of designing the eclectic interiors and Konrad Sybilski who designed the branding and identity.
Throughout the hotel, guests will find themselves relaxing amongst amenities, art and furniture created by Polish brands like: Yope who created all the toiletries; Maria Jeglińska who designed the glassware, copper mirrors, door handles and pendant mirrors; Nicolas Grospierre who provided photographs of Warsaw's architecture; Marika Zamojska who runs the Starter Gallery and selected the paintings on the hotel's walls; Beza Projekt who made marble tables, tartan pots and warm blankets; Balagan who crafted the leather key holders; Purpura whose decorative tiles can be seen throughout; and Comforty and Paged Collection who designed the furniture.
It really takes a village!
While the Autor Rooms isn't for everyone, it is perfect for travelers who are looking to mingle with locals and explore a vibrant city full of culture while staying in non-traditional accommodations. Guests are encouraged to connect with one another through the common living room, kitchen and communal dining table. And because the bedrooms are so few, it is possible for large groups to rent out the entire space!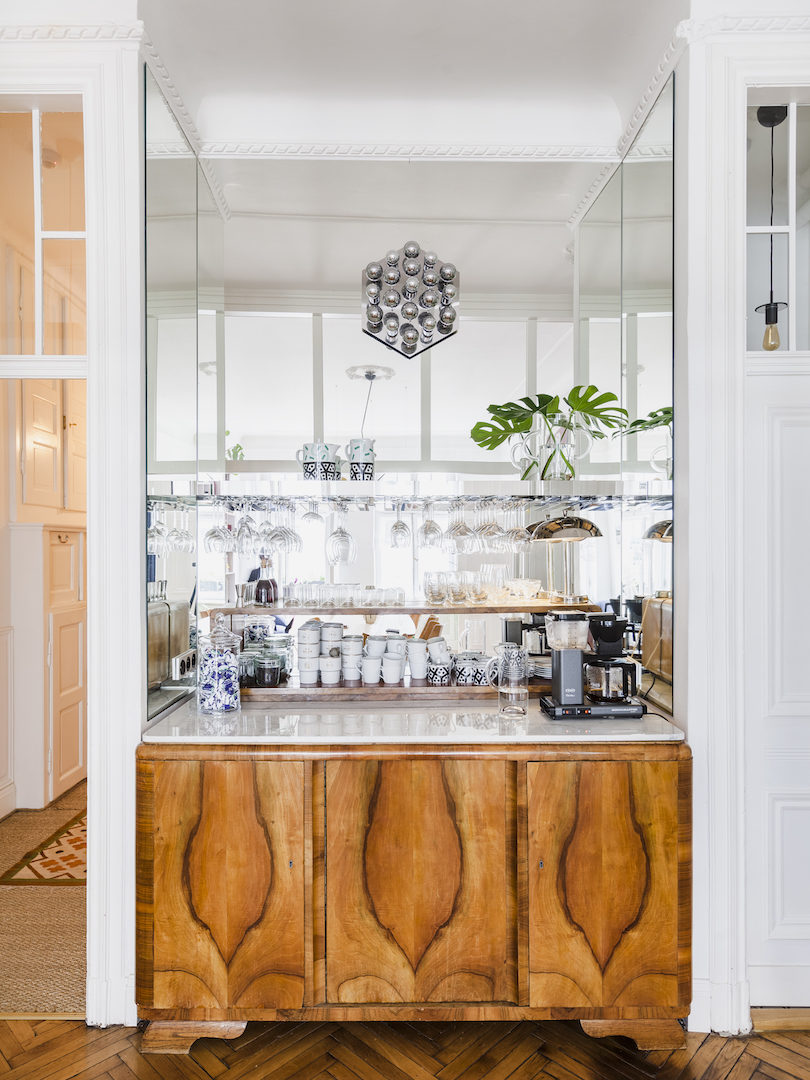 What: The Autor Rooms
Where: Lwowska 17/7, 00-660 Warsaw, Poland
How much? Prices start at approximately $88 per night.
Highlights: The Autor Rooms was originally a large apartment with four bedrooms that has been converted into four guest rooms and common areas.
Design draw: The hotel was spearheaded by Warsaw design studio Mamastudio who brought on a team of local talent to tend to every design element on the property, from the furniture and art to the interiors and the branding. The interiors are an eclectic mix of traditional (original stucco, moldings and parquet floors were all preserved) and contemporary (with Polish artists and makers outfitting each room).
Book it: Visit the Autor Rooms
Photos by Basia Kuligowska & Przemek Nieciecki.