No matter how high or low you need, the Polly lamp can adjust to your needs. Based off of a pulley system, you can set the height of the lamp to fit your room.
Made with watercolor-like stained porcelain, hardwood, and brass details, Polly has a 20 foot cord for many different configurations. Moreover, its cotton-covered wire is wrapped around wall components that can be further customized.
Polly is result of a collaboration between Diane Espiritu and Jeffrey Liu.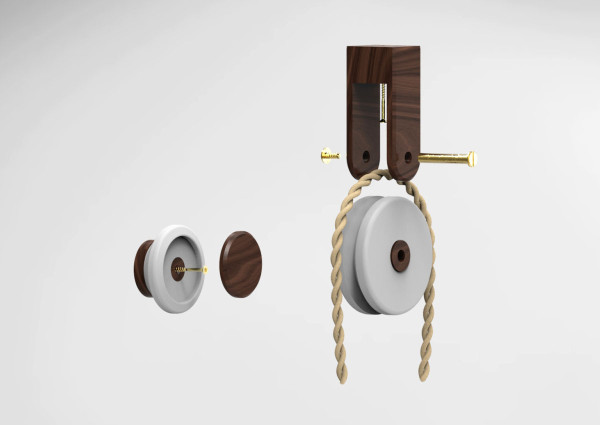 Design From Around The Web