Poul Kjærholm's PK15 Is a Masterpiece in Steam Bent Wood
The following post is brought to you by Fritz Hansen. Our partners are hand-picked by the Design Milk team because they represent the best in design.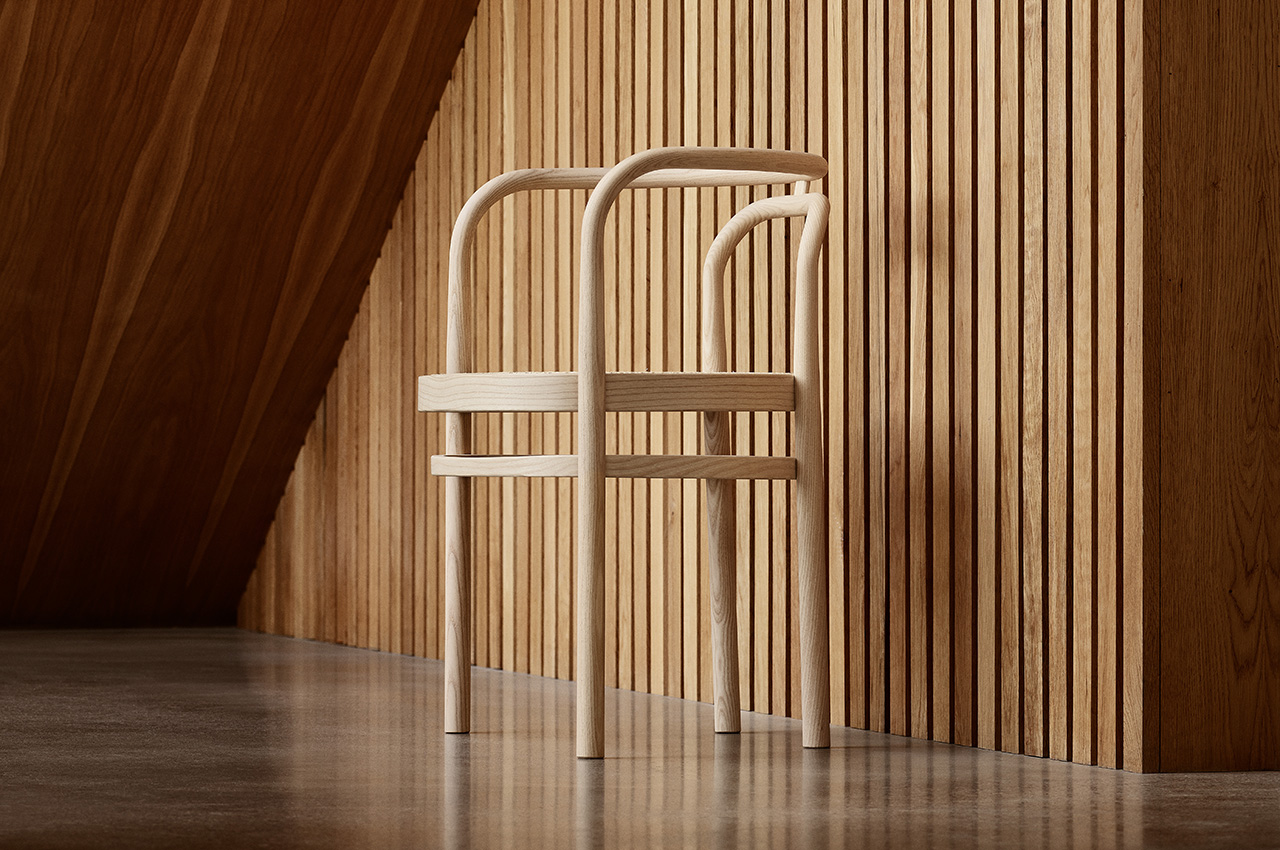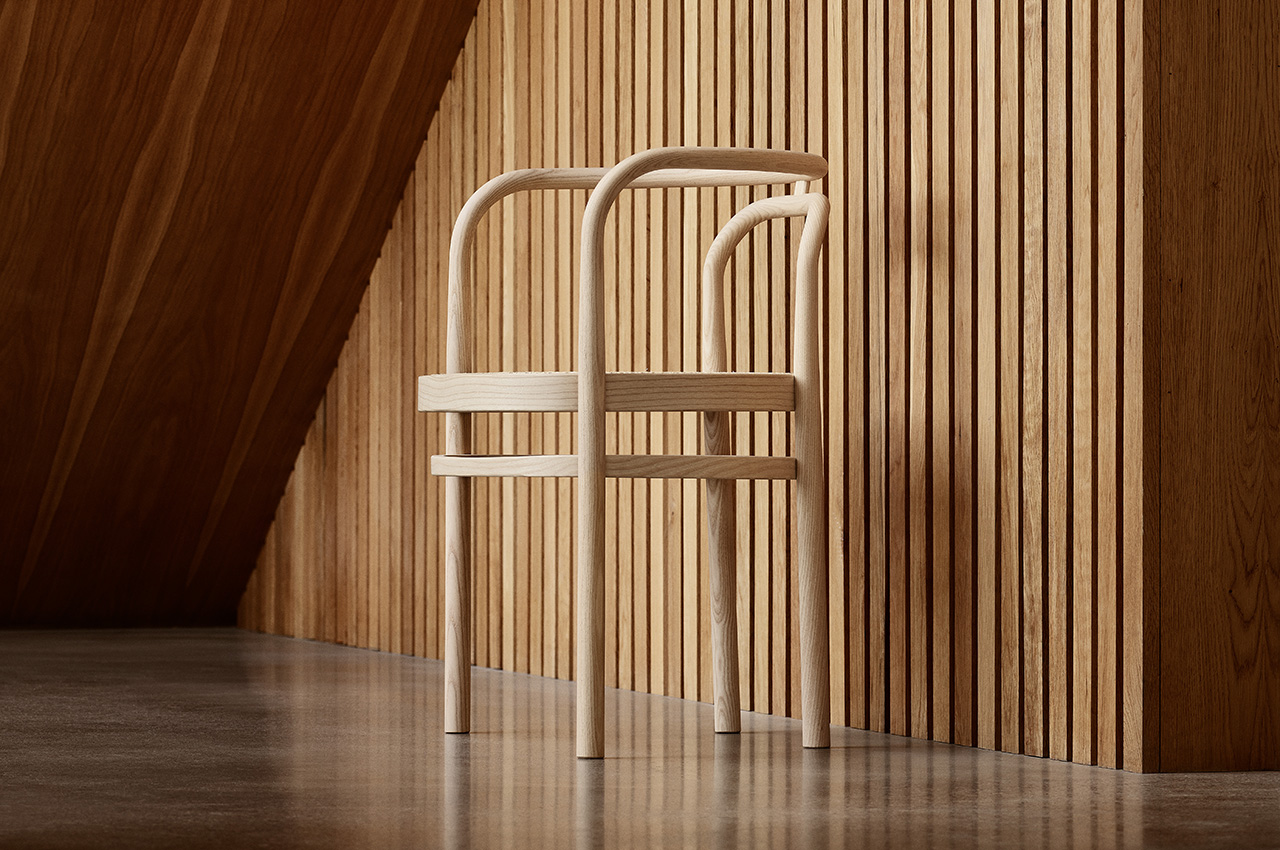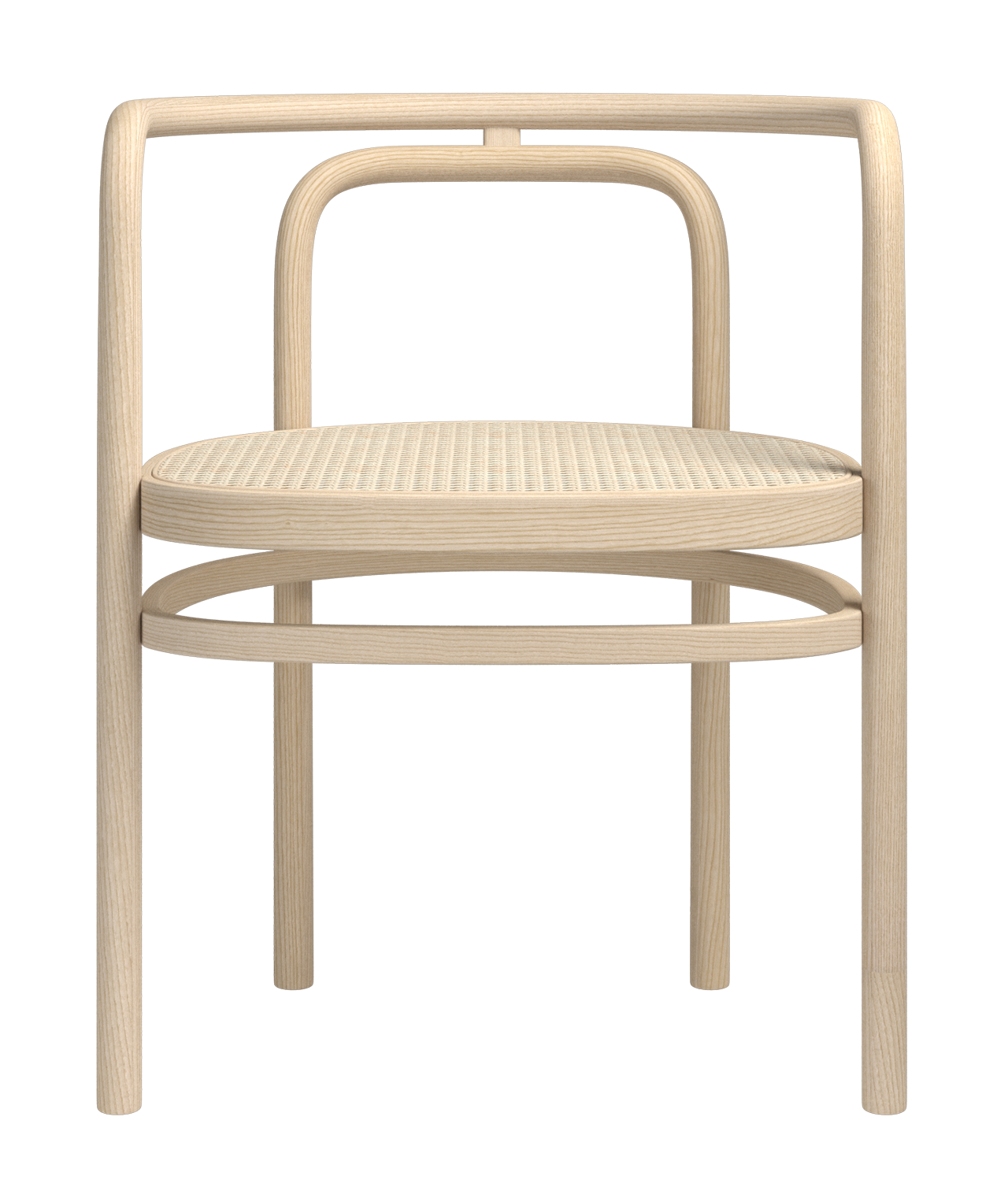 Poul Kjærholm's PK15 Is a Masterpiece in Steam Bent Wood
1/14 Photos
2/14 Photos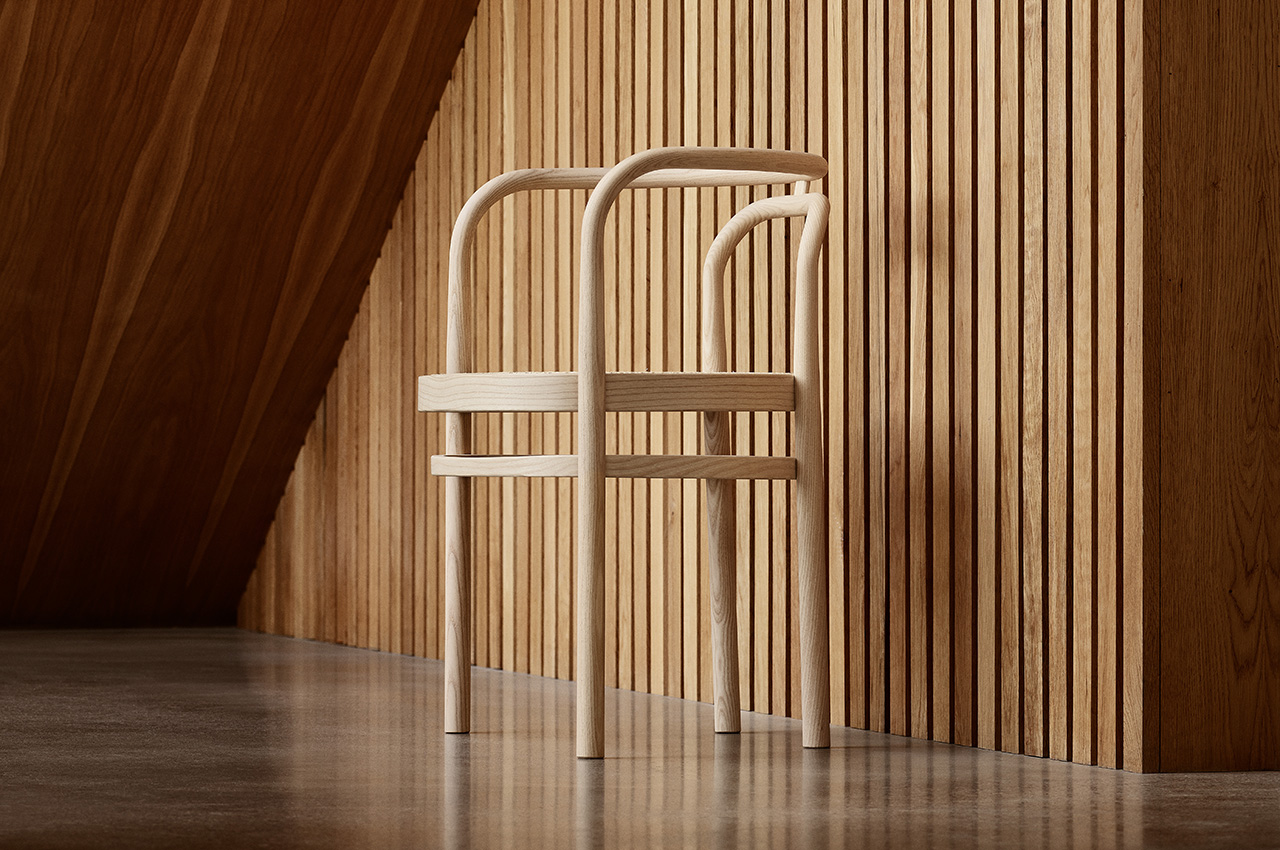 3/14 Photos
4/14 Photos
5/14 Photos
6/14 Photos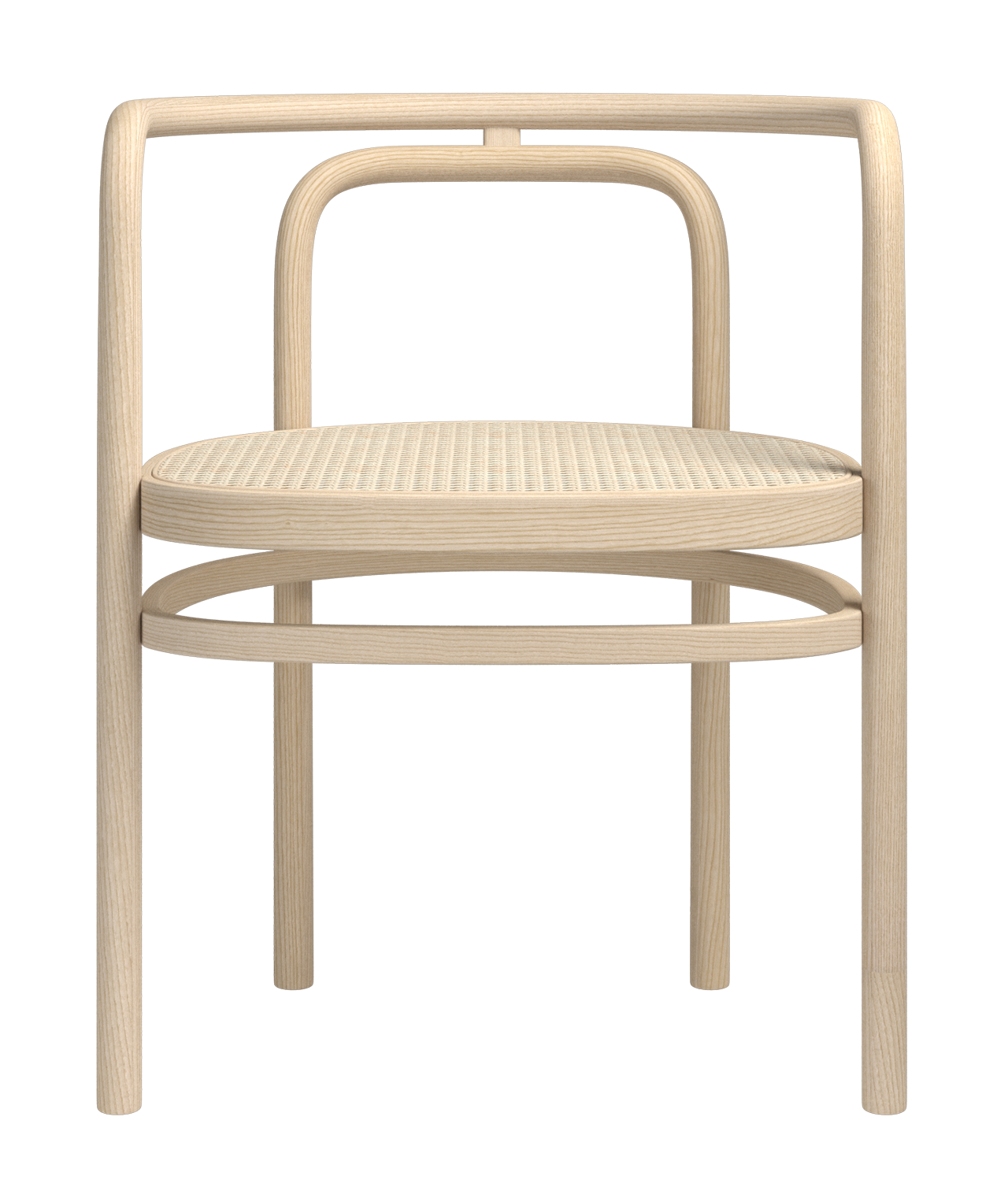 7/14 Photos
8/14 Photos
9/14 Photos
10/14 Photos
11/14 Photos
12/14 Photos
13/14 Photos
14/14 Photos
Originally designed in 1979, Fritz Hansen is proud to introduce the PK15 chair by Poul Kjærholm as a new addition to The Kjærholm Collection. Master craftsmanship and sculptural expression capture the essence of steam bent wood in what was to be the Danish architect and furniture designer's last chair. Perhaps there couldn't have been a better one, the PK15 is a fine example of Kjærholm's furniture pieces, a practice centered around constant experimentation with both materials and techniques.
"The really interesting part is that it looks so easy to make, but it's actually really, really difficult in production and construction," said Marie-Louise Høstbo, Creative Design Director, Fritz Hansen. "When you work with steam bending, you are working with solid wood, which is, in many ways, still alive, so it has its own tendencies. With the PK15, the expression is as pure and pared-back as it gets, two single pieces of wood with curves for the back and straight legs, so you are pushing the boundaries of what is possible with that technique."
The PK15 is a departure from the material Kjærholm most often chose to work with – steel. Steam bent ash and wicker had fascinated him throughout the years, and this chair came to represent an important departure in his design work. The two materials seem rather simple, but the PK15 is a highly complex piece of woodworking craftsmanship with an extensive development process.
To create the PK15 chair, the limits of steam bending have been pushed as far as they can go. Both linear and curved, one piece of solid wood forms the backrest before turning at a right angle to become the chair's straight front legs. The seat is elliptical, opening into a wide front, with French webbed wicker that creates a lightness – a hallmark in many of Kjærholm's designs.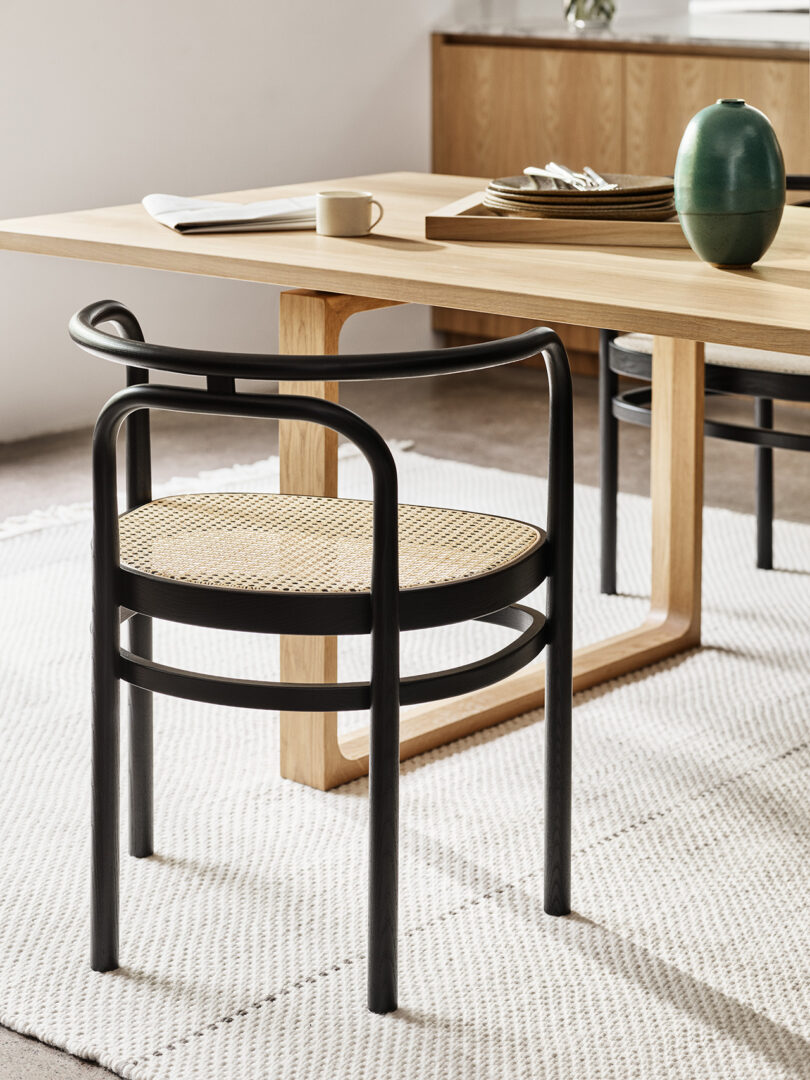 The PK15 echoes Kjærholm's 1964 PK12 chair, considered one of the most articulated of his furniture pieces. After experimenting with steam bent wood at Fritz Hansen in the 1960s, the designer couldn't reach the desired outcome and set the project aside.
Instead, he developed the PK12 in steel and braided leather, making only a few to order with a cane seat and wrapped backrest. It wasn't until the 1970s that his interest in wood was renewed, and he found a manufacturer in Sweden with the skills needed to bring his vision to life. Kjærholm drew up the PK15, reinterpreting the PK12 into steam bent wood. Sadly, only a few were made in 1980, the year he died. And when the PK15 was later put into production from 1990 to 2004 it used a different woodworking technique.
"With my father everything had to be perfect. My father was not that productive, if you want to say it like that, because the process of creation and development between the workshop and the factory was so exhaustive and uncompromising," said his son, Thomas.
The story of how the PK15 finally came to be comes courtesy of Thomas. "In the late 1970s, when he was a Professor of Furniture Design and Spatial Art in the School of Architecture at the Royal Academy of Fine Arts in Copenhagen, he traveled with his students to Sweden to see different workshops that were using different methods of how to bend wood. They visited Gimla Möbelfabrik and my father made a very simple drawing and handed it to the producer and asked, 'Do you think it would be possible to make this kind of shape?' And the producer said, 'Well, yes I think so.' They used a bending method which is very old, and they started out with a prototype that my father saw," he said.
"This was in 1979. And that was it. My father died in 1980. Some years later Ejnar Pedersen, who had a furniture workshop, PP Møbler, and had been very close to my father – he made the Louisiana chair for the Concert Hall at Louisiana Museum – working with my mother to produce this chair. It was in production for about 15 years. Then it was on hold until Fritz Hansen said it wanted to produce it and found a way to do that."
"Along with the PK0 A which we launched last year, the PK15 says a lot about how visionary Kjærholm was. He designed these pieces 45 and 70 years ago, at the beginning and the end of his career, that we are only now able to produce. So, this is a really important marker for Fritz Hansen, both the challenge and the commitment to perfect a technique that he always sought."
For Fritz Hansen, the PK15 marks a return to its 151-year-old roots, when the brand first began exploring steam bending. It went on to win the license to manufacture Thonet-Mundus in the Nordics, and then developed a Danish chair with a Scandinavian design language.
The PK15 is available in natural lacquered ash or black colored ash with a natural wicker seat. Like the first PK12 chairs, the PK15 has an optional flat leather cushion. It joins the rest of The Kjærholm Collection, which has been produced and distributed worldwide by Fritz Hansen, in close collaboration with his family, since 1982. Besides the importance of its legacy, The Kjærholm Collection is an important source of inspiration for a new generation of Danish and international designers.
Thomas notes how critical it is to his family that any new release, such as the PK15, respects his father's legacy and is, simply put, extraordinary. "I have a prototype [of the PK15] in my Poul Kjærholm showroom. You can see it's a prototype clearly, but the essence is there and now the chair is on its way to production. I am very connected to this chair because I was working as a cabinetmaker in the PP Møbler workshop when Ejnar Pedersen developed it. I have my hands on it, so to speak," he shared.
The finished PK15 upholds Kjærholm's spirit of experimentation in a contemporary context, says Høstbo. "Poul Kjærholm is hugely significant in terms of Danish design and the heritage aspect of it, but his body of work is also a starting point in many dialogues with the architects and designers we are working with. It is where they go for inspiration and they are still amazed," says Høstbo.
Together, Thomas and his sister Krestine manage the Kjærholm estate, ensuring their father's legacy is honored for generations to come. "We both have two children and every year, at the end of May, we all come together and talk about different subjects or do things or show our children something about him and his work," Thomas said. "One year Michael Sheridan, who wrote the book Poul Kjærholm Furniture Architect, came and talked to us."
He added, "The other thing we have done is make an archive. It has pamphlets and various things we have collected, including some folders from the early 1960s with photographs of the designs. Then, with Fritz Hansen, the contract my mother made many years ago set out the principles that uphold his legacy and our engagement. We are involved not just in new launches, but in choosing new materials, new colors of leather, and so on."
To learn more about the release of Poul Kjærholm's PK15 from Fritz Hansen, visit fritzhansen.com.