When Canadian PR agency BICOM Communications was looking for someone to design their new offices, they turned to Montreal designer Jean de Lessard. They needed an inspiring office for their 24 employees and their diverse personalities so the wide open space got an overhaul that includes house-like pods to help define work zones.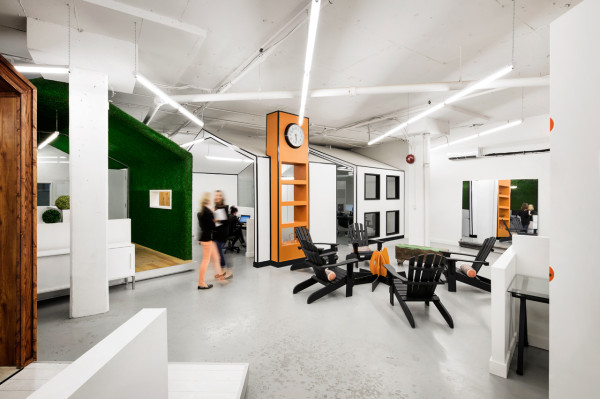 The overall goal was to create a sense of energy and to create a design that organizes the controlled chaos of an open-plan space. With 4,500 square feet to cover, the office needs to work for the current number of employees as well as future expansion.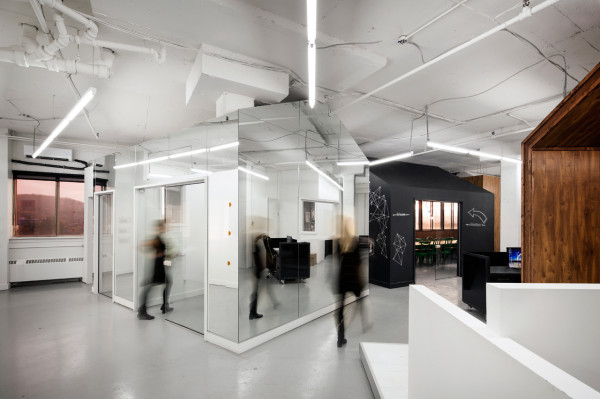 Private offices were just as important to the design as areas for social interaction between the colleagues, so it had to be fun, functional, and sophisticated.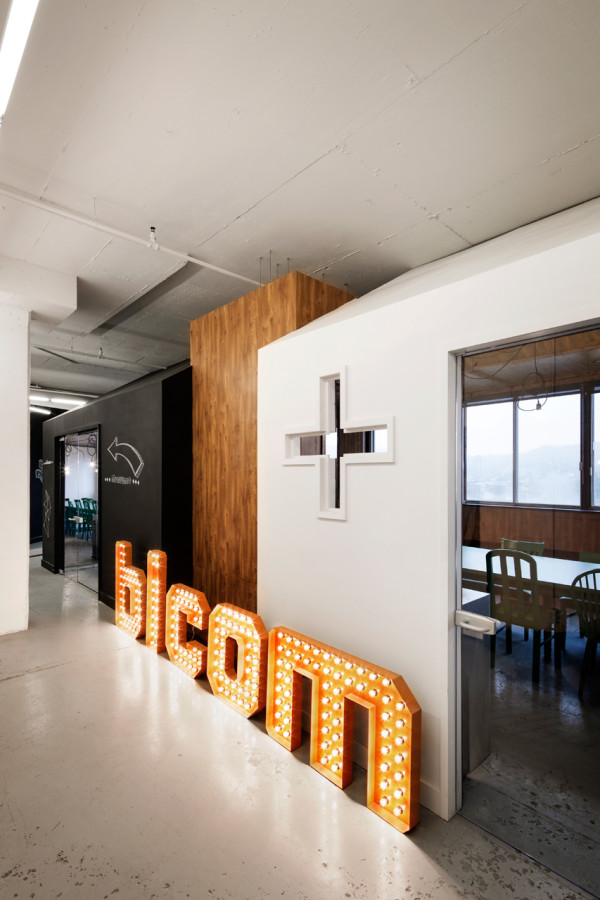 Wanting to rethink how offices have typically been laid out, de Lessard re-imagined the office as a stylized, offbeat village with the archetype of a small house being the inspiration. Small houses often conjure up childhood memories of summer vacations by the lake or campfires so why not have an office that could create happy memories too?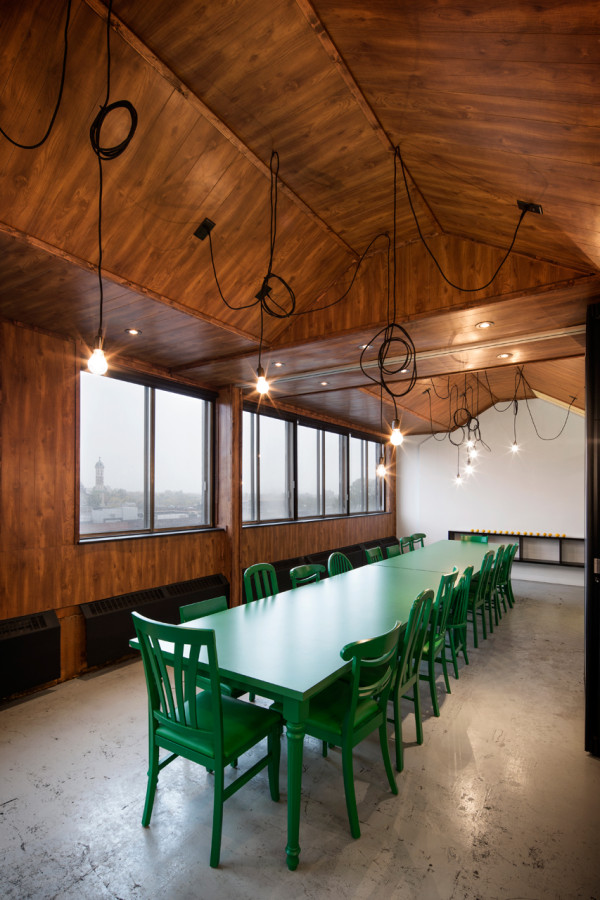 Bare white walls cover the exterior and ceilings but the pods have their own visual identity, whether it's fake grass, wood paneling, or orange dots.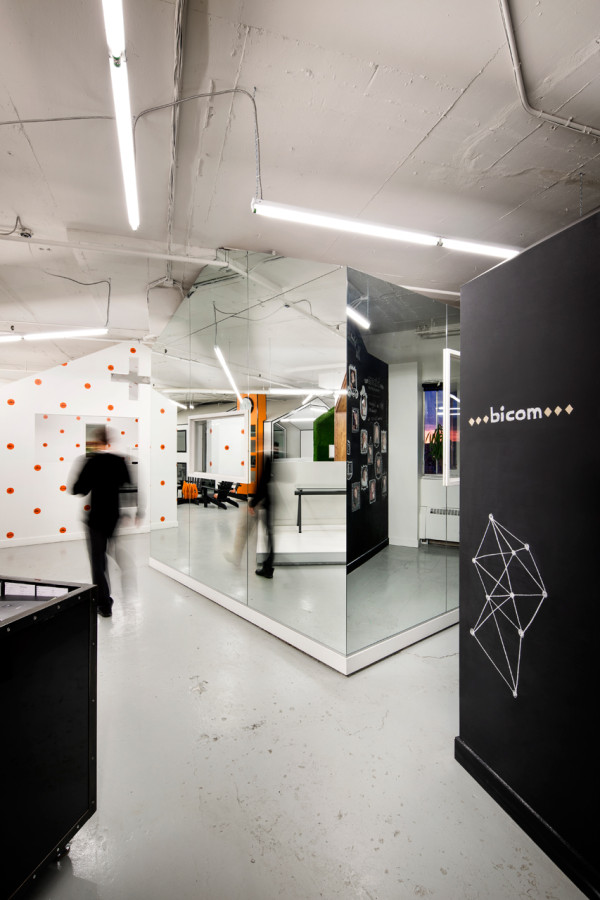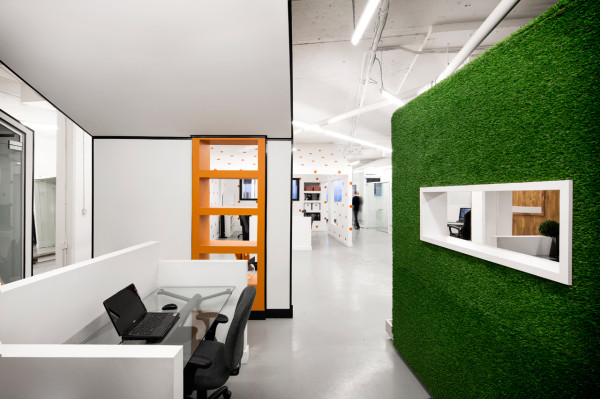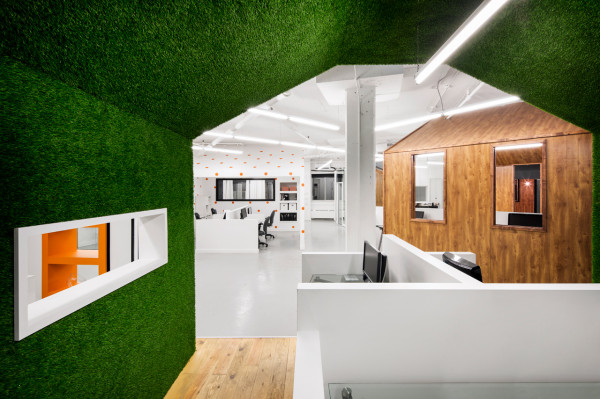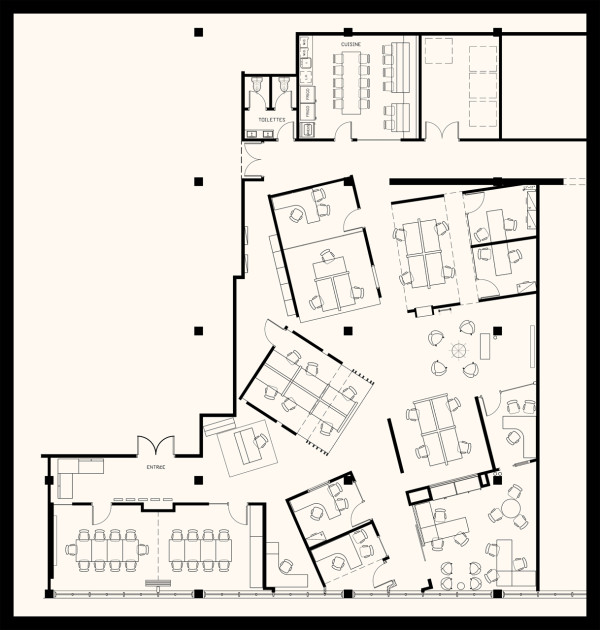 Photos © Adrien Williams, courtesy of v2com.biz.

Design From Around The Web