Practicing Your Pleasure With Dame's Modern Sex Toys + Accessories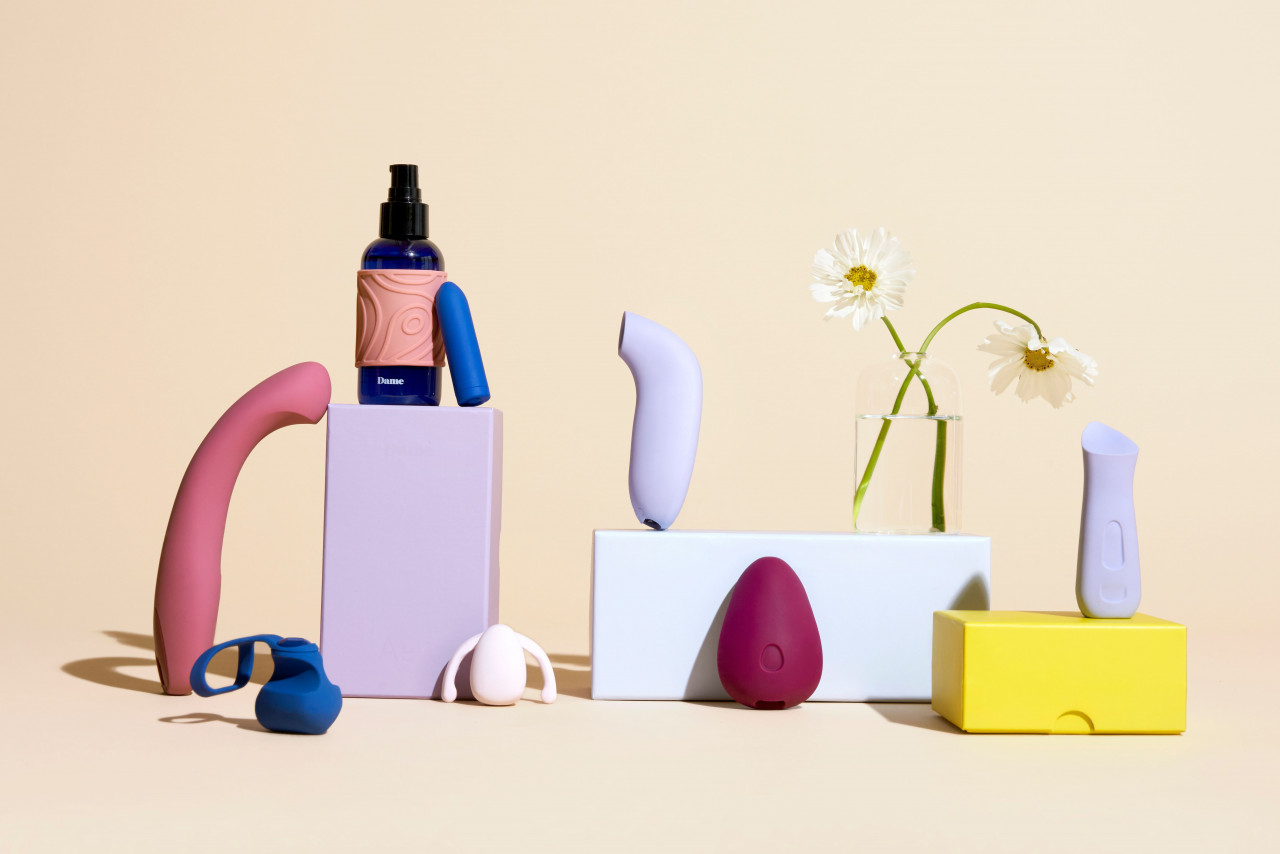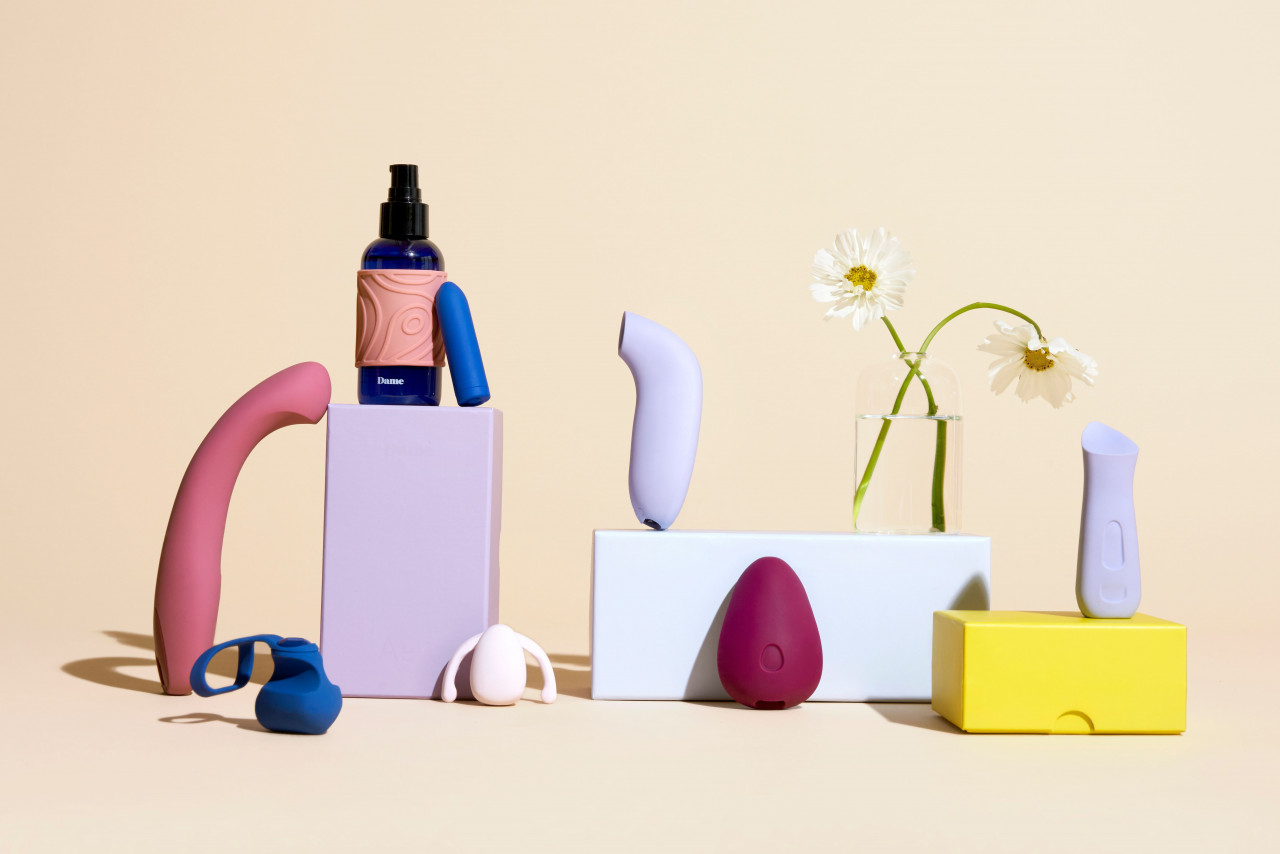 Practicing Your Pleasure With Dame's Modern Sex Toys + Accessories
1/10 Photos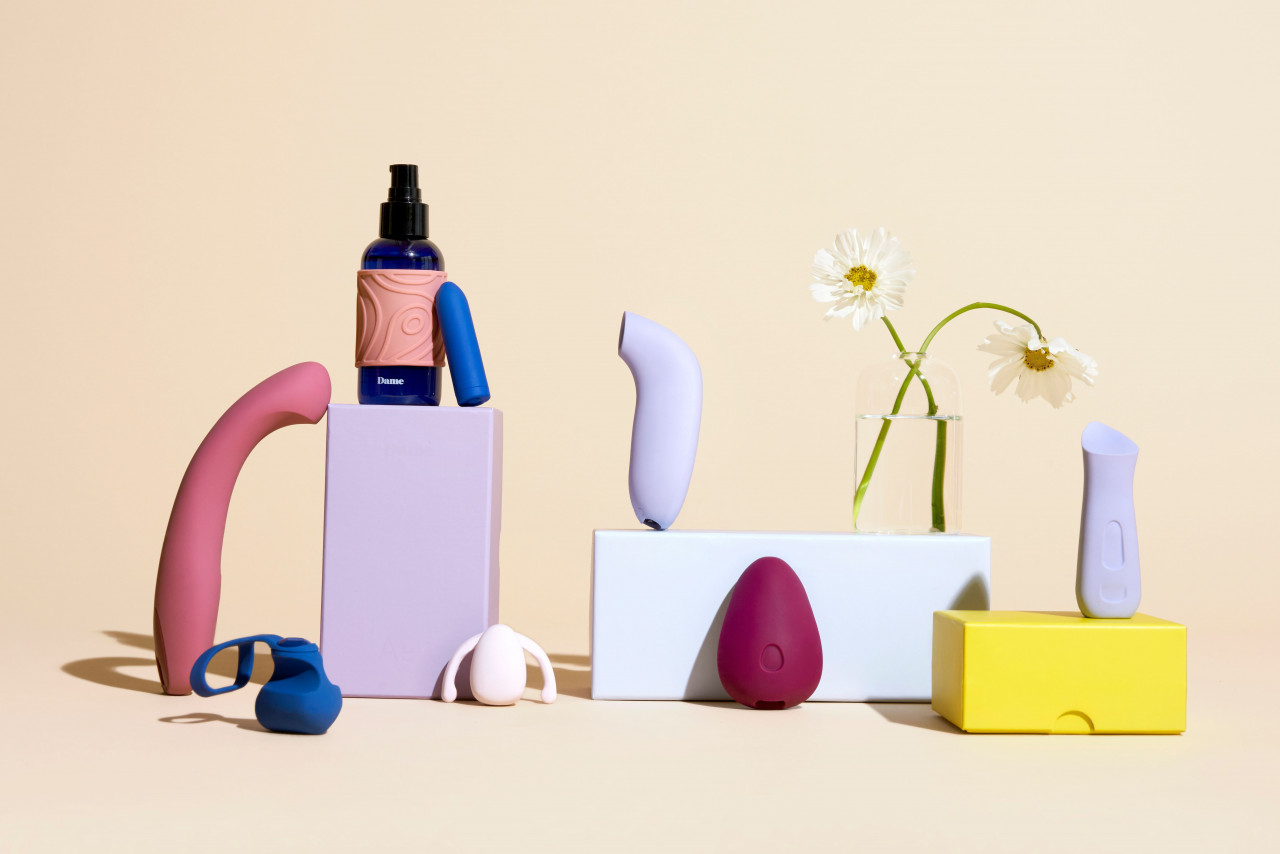 2/10 Photos
3/10 Photos
4/10 Photos
5/10 Photos
6/10 Photos
7/10 Photos
8/10 Photos
9/10 Photos
10/10 Photos
May is International Masturbation Month, which means a whole month has been dedicated to getting to know yourself, your body, and your pleasures. It is a form of wellness, after all. You don't have to resort to the garish designs we all remember though, because sex toys have come a long away. Dame, a female-founded company based in New York, is designing modern vibrators, stimulators and other accessories that can sit on your nightstand without calling attention to them. Their mission is to close the Pleasure Gap (what they call the disparity in satisfaction between people with vulvas and their cis male counterparts), and they've released three new products to help you do just that.
The Aer is a waterproof suction toy designed for powerful arousal. It creates pulses of air in five intensities and five patterns while creating a soft seal around your clitoris.
To add an extra layer of intensity, Dame's Arousal Serum will awaken your senses and your nerve endings. One pump of this vegan and cruelty-free serum provides a warm tingle that will help you go all the way.
Finally, when all is said and done, the Hand + Vibe Cleaner, a gentle sanitizing spray for hands and toys, will make sure you're ready to go the next time you want to practice your pleasure.
>>> Shop all of Dame's modern sex toys and accessories here! <<<