Lot 1 and Sydesign designed the Preston House in Sydney, Australia for a young family of five who like to spend lots of time outdoors. The light-filled interior was achieved due to the structure's orientation which allows sunlight to enter most of the rooms. Floor-to-ceiling windows and doors open up for fresh air and easy access to the outdoor space, making it perfect for entertaining.
The C-shaped structure wraps around the swimming pool making it easy to connect the indoor and outdoor spaces.
Adjacent to the kitchen is an outdoor kitchen and dining area that can be used together or separately.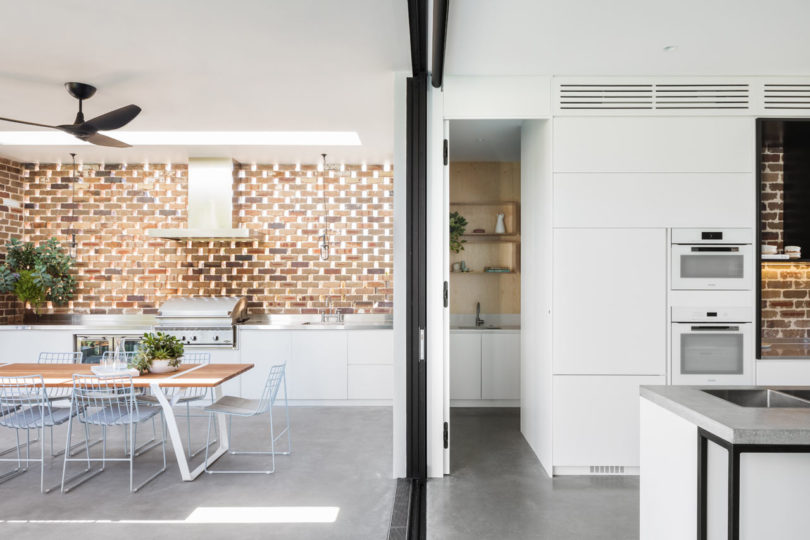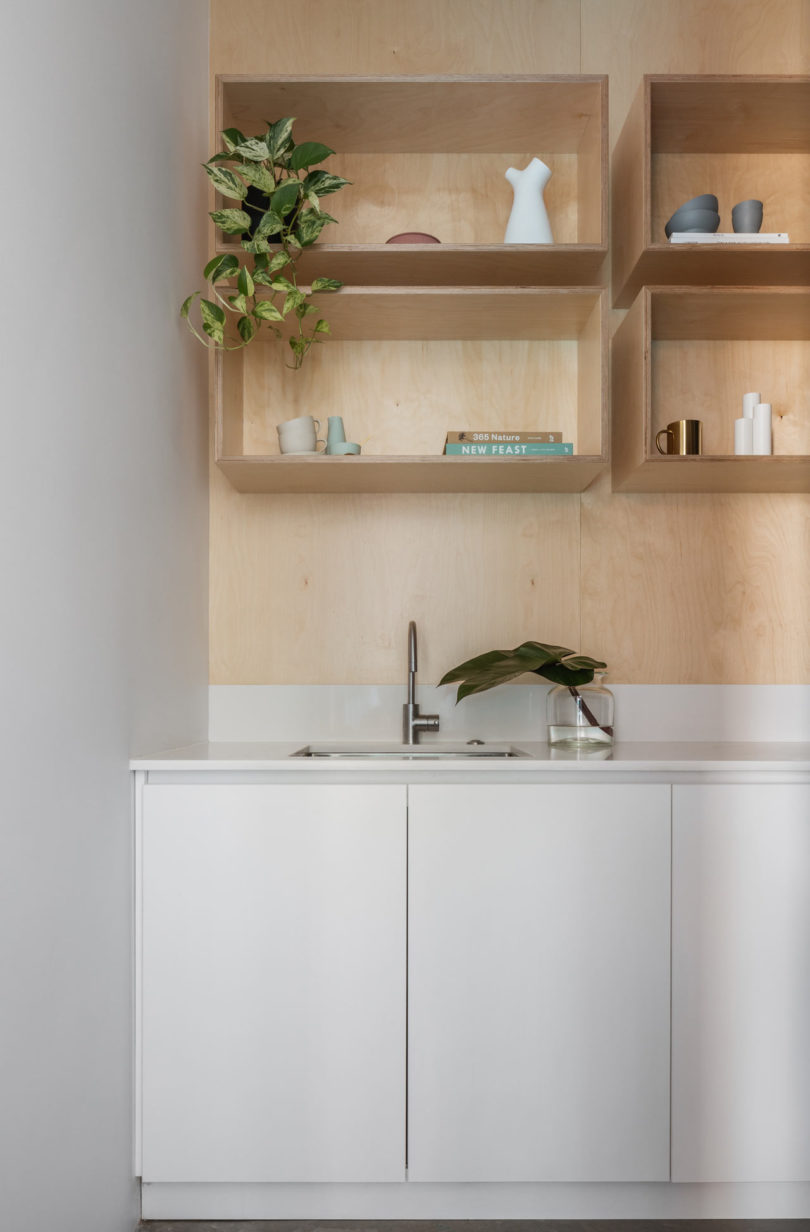 The clients requested a raw and industrial feel which lead to material choices of concrete, recycled bricks, solid wood, and black steel, used both inside and out.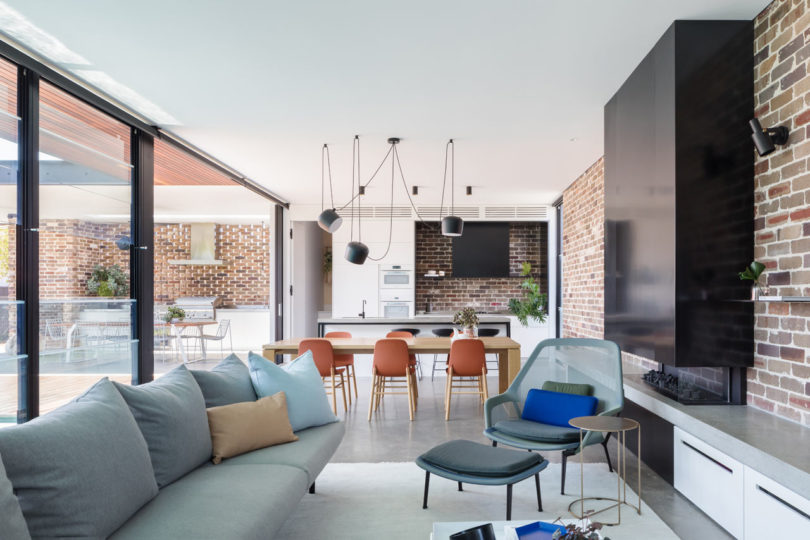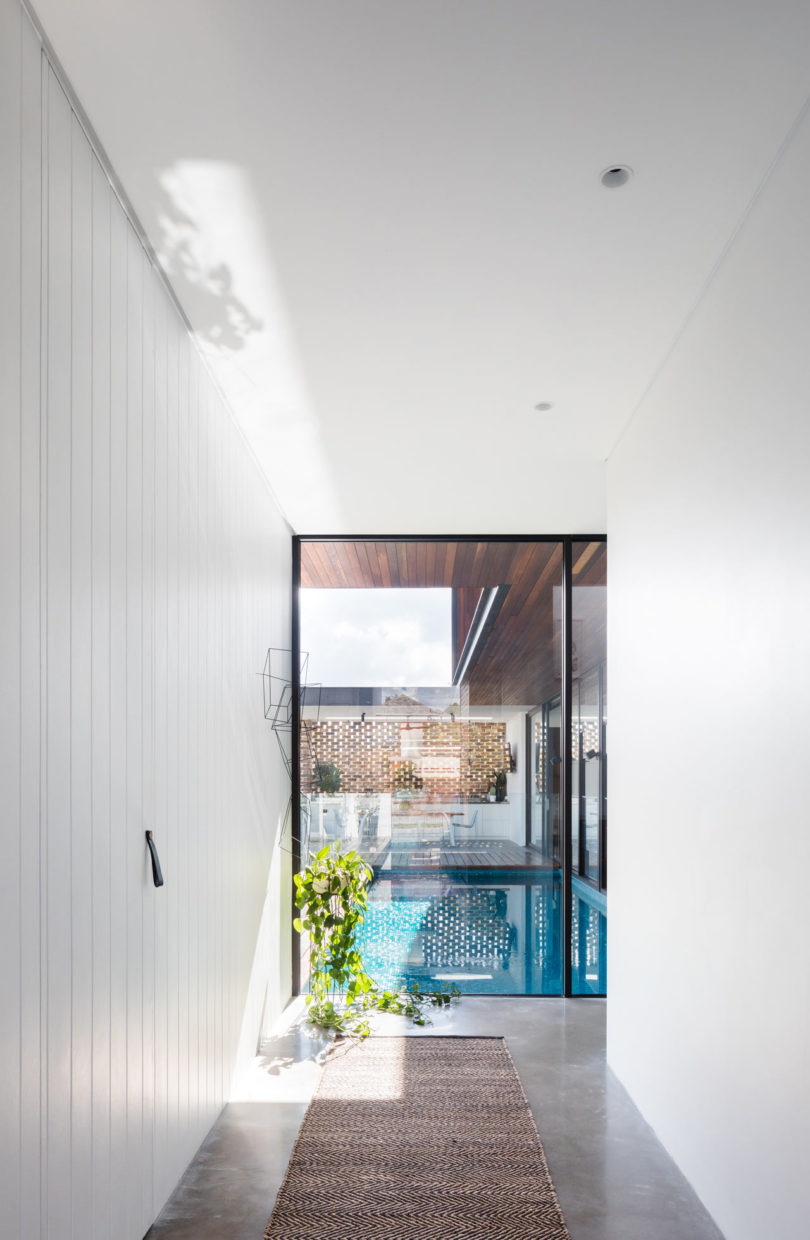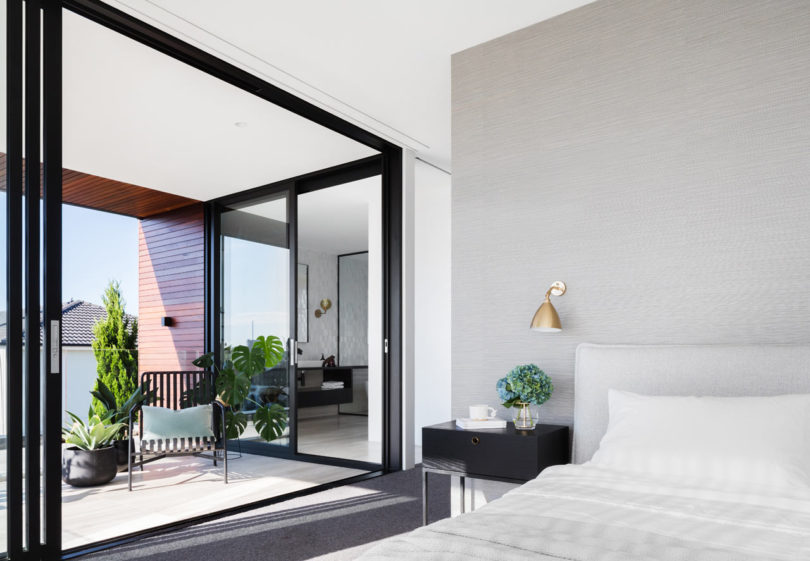 Photos by Katherine Lu, courtesy of BowerBird.