Processed Paper is a project by Pia Wüstenberg that, thus far, consists of a folding table, paper lights and vases, as well as trestle legs.
The table legs are made from rolled paper processed on a lathe. The legs are connected to a plywood top that folds to turn into a smaller table with a vase on top.
The lights are also rolled paper with LED lights. Paper and PVA glue are rolled up and worked into trestles and vases. The turning of the paper reveals different layers of color to create a different pattern on each piece.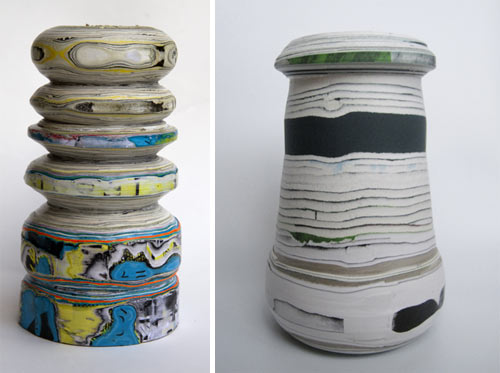 Pia says, "Processed Paper began as a research into using materials that surrounded me. My background as a cabinet maker led me to shaping the material with traditional wood working techniques."