Propagating in Style: Grow Your Plant Cuttings With These Modern Vessels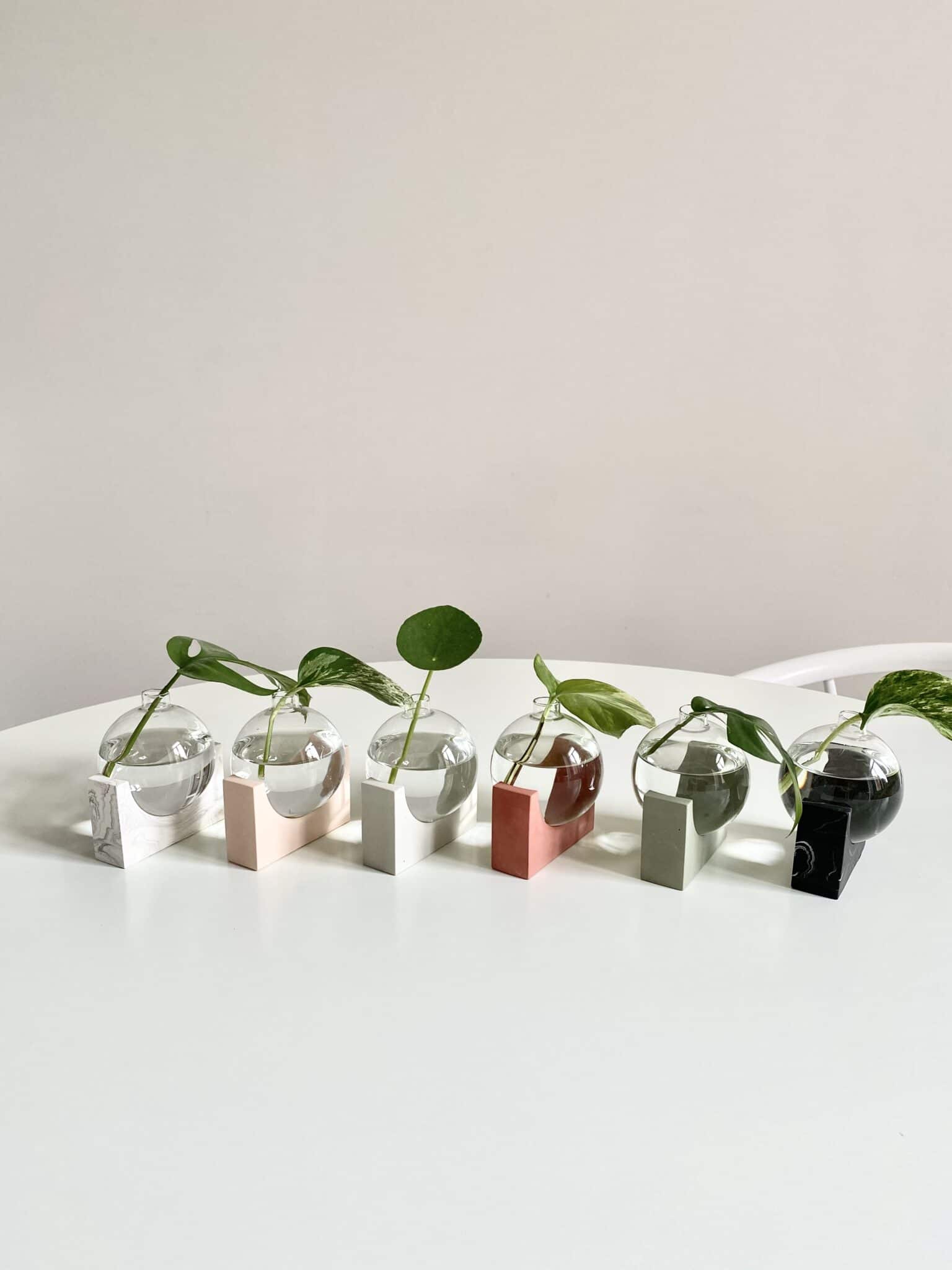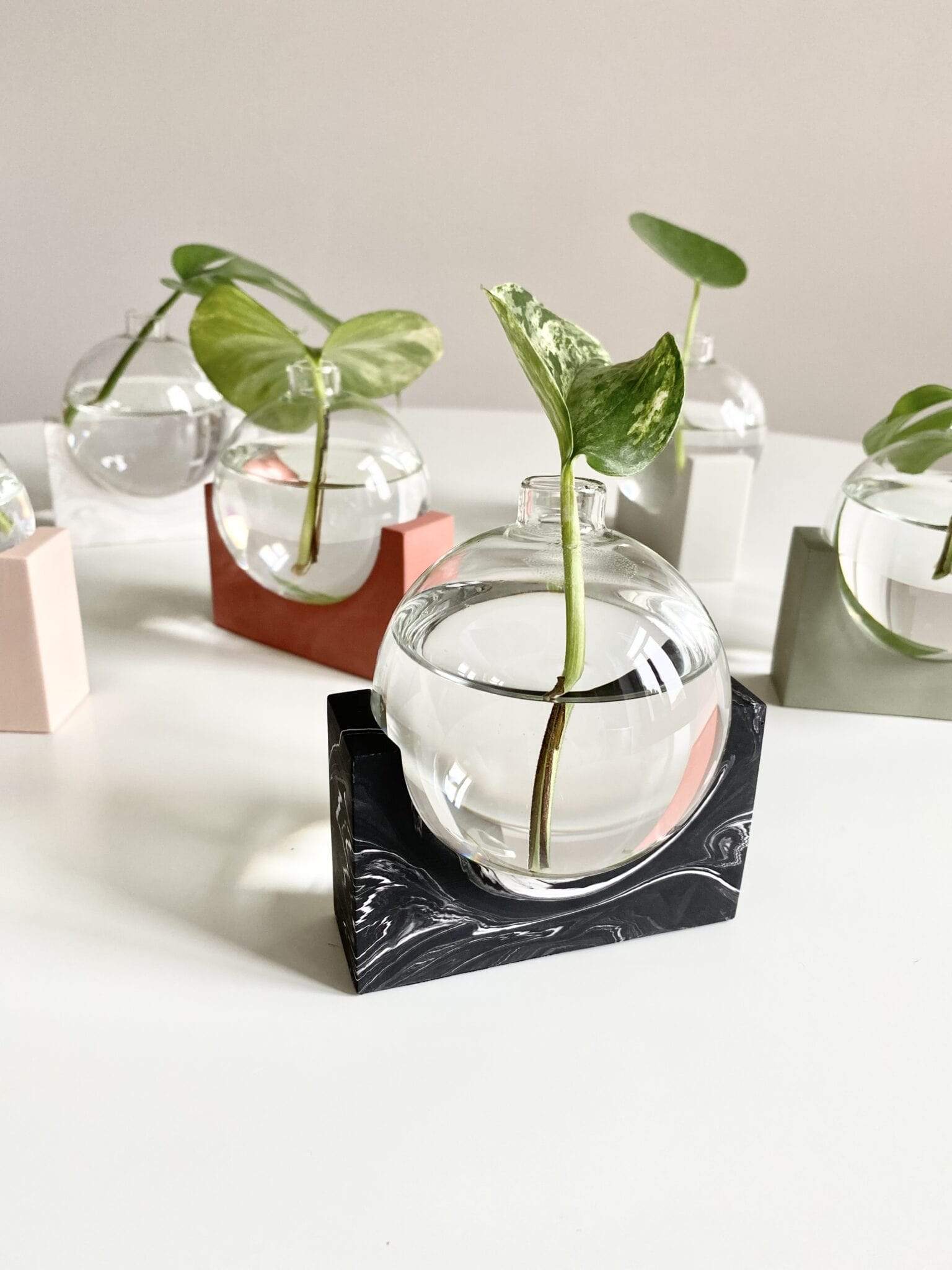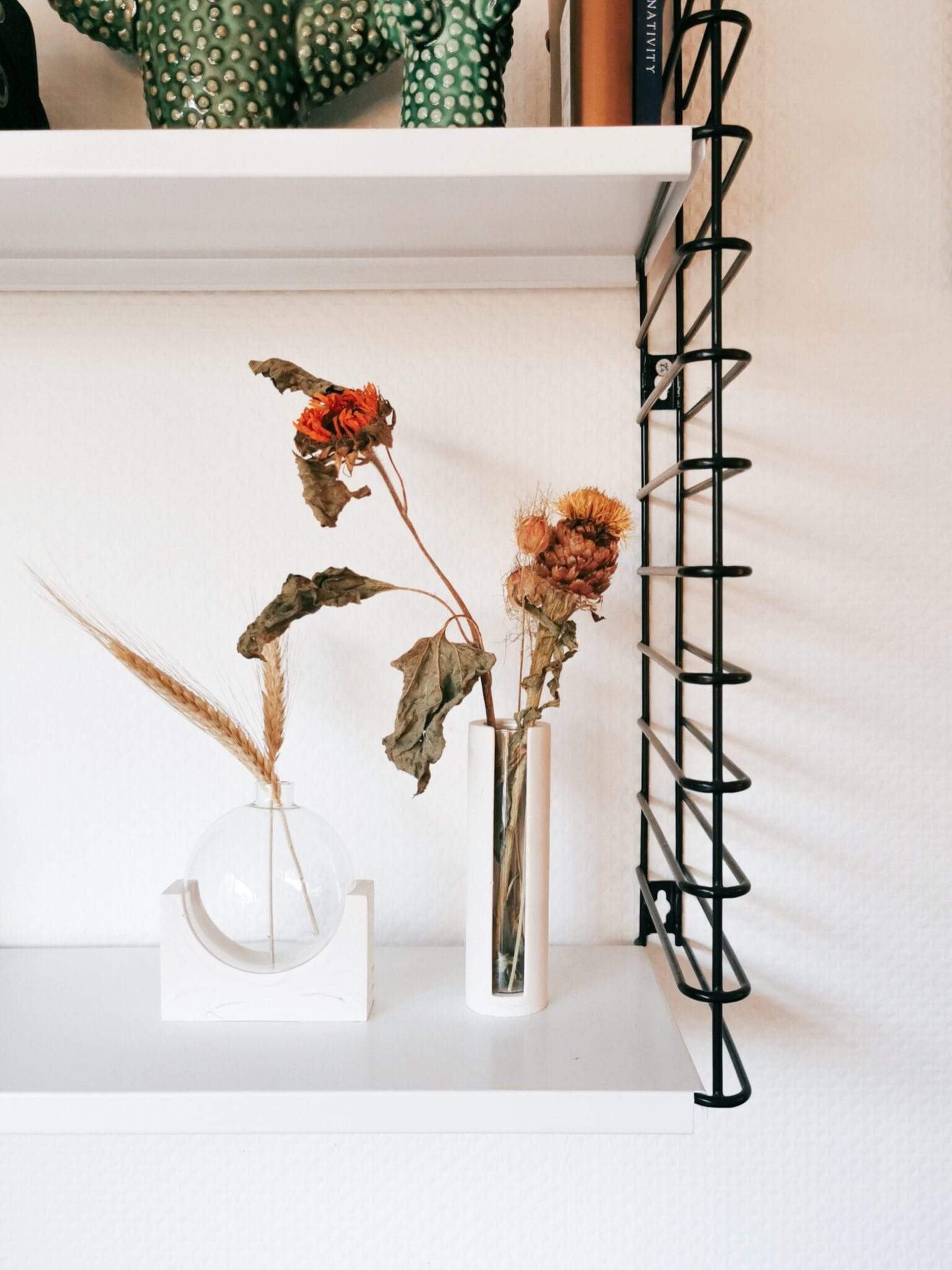 Propagating in Style: Grow Your Plant Cuttings With These Modern Vessels
1/21 Photos
2/21 Photos
3/21 Photos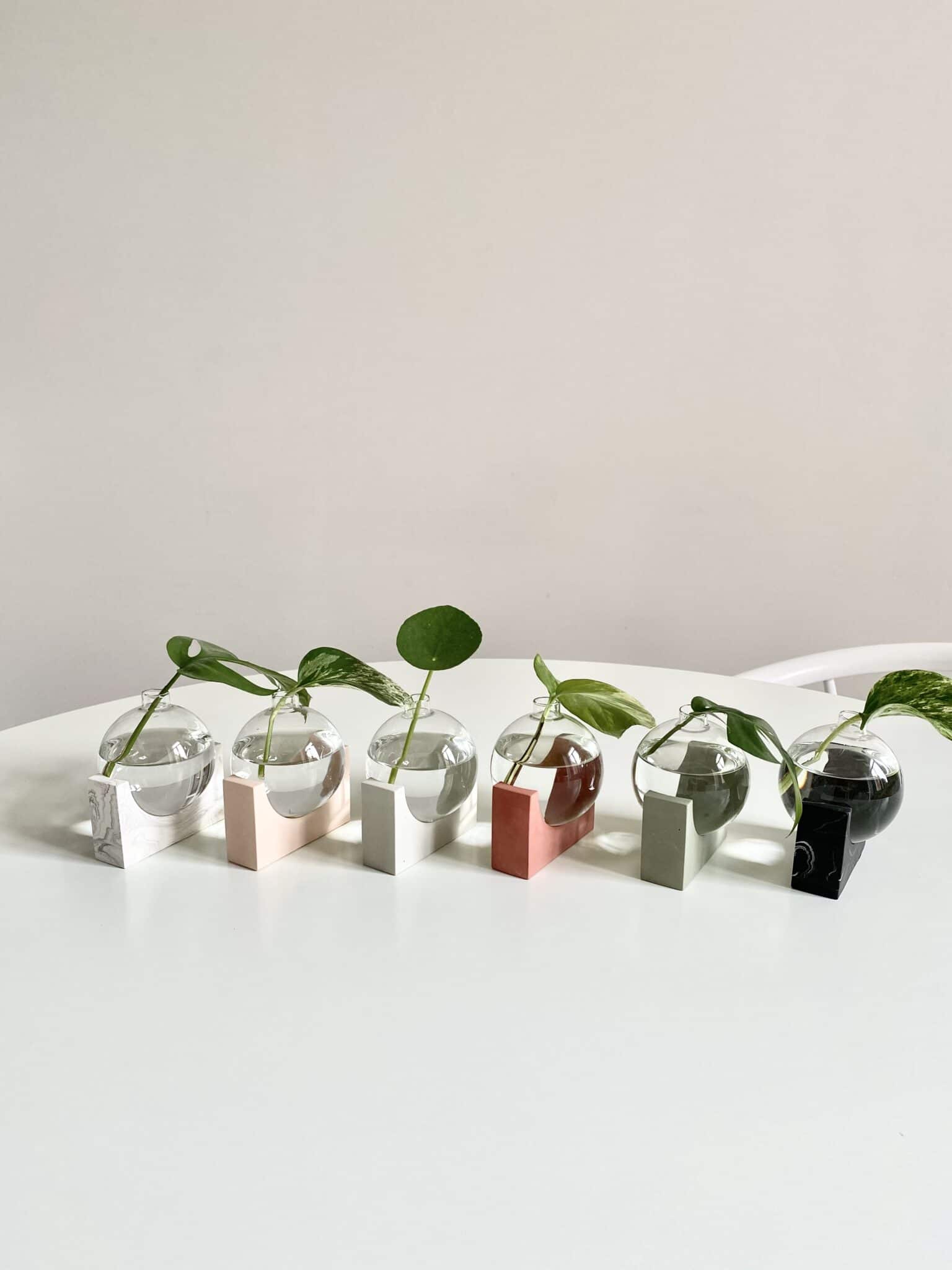 4/21 Photos
5/21 Photos
6/21 Photos
7/21 Photos
8/21 Photos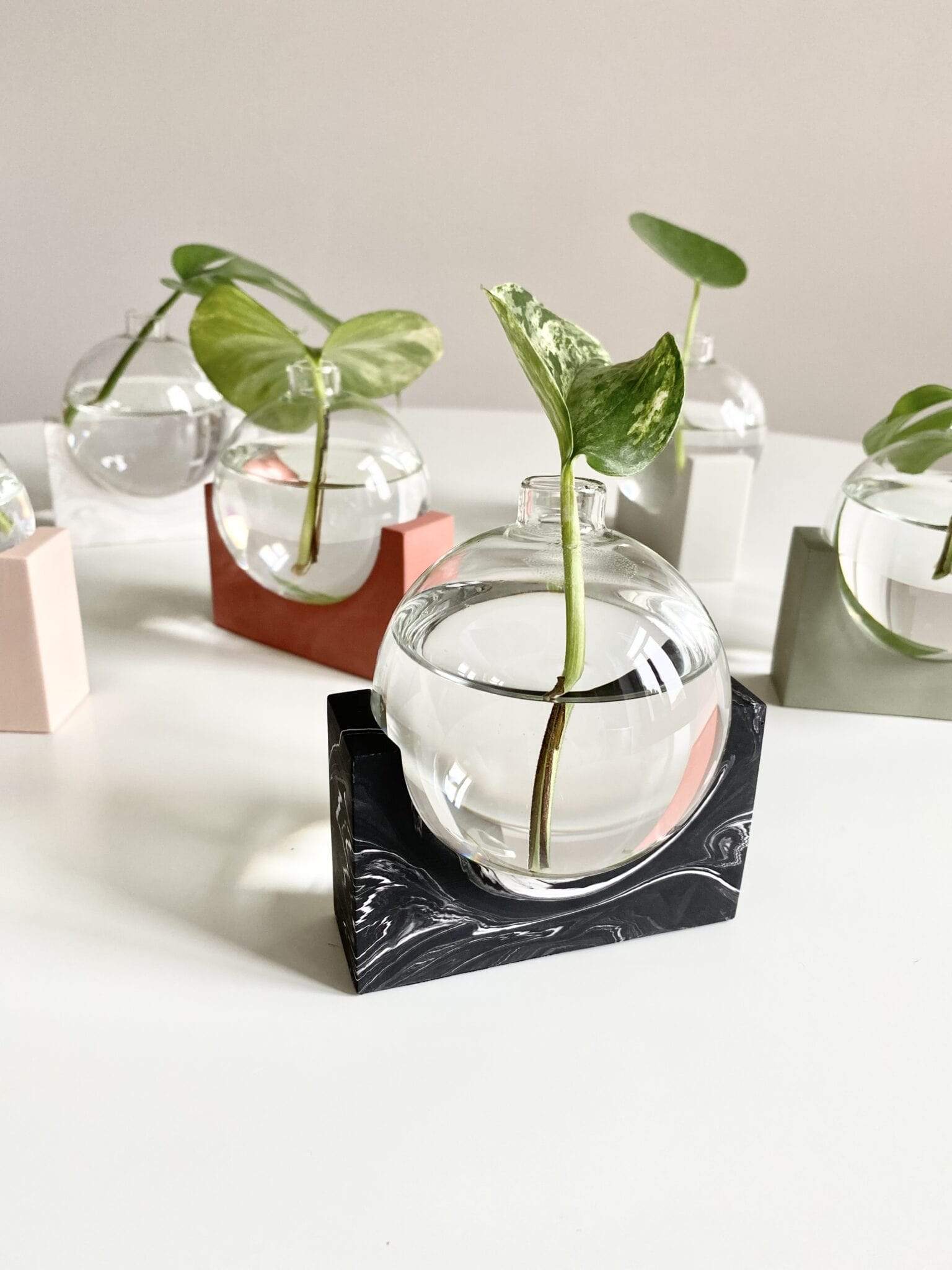 9/21 Photos
10/21 Photos
11/21 Photos
12/21 Photos
13/21 Photos
14/21 Photos
15/21 Photos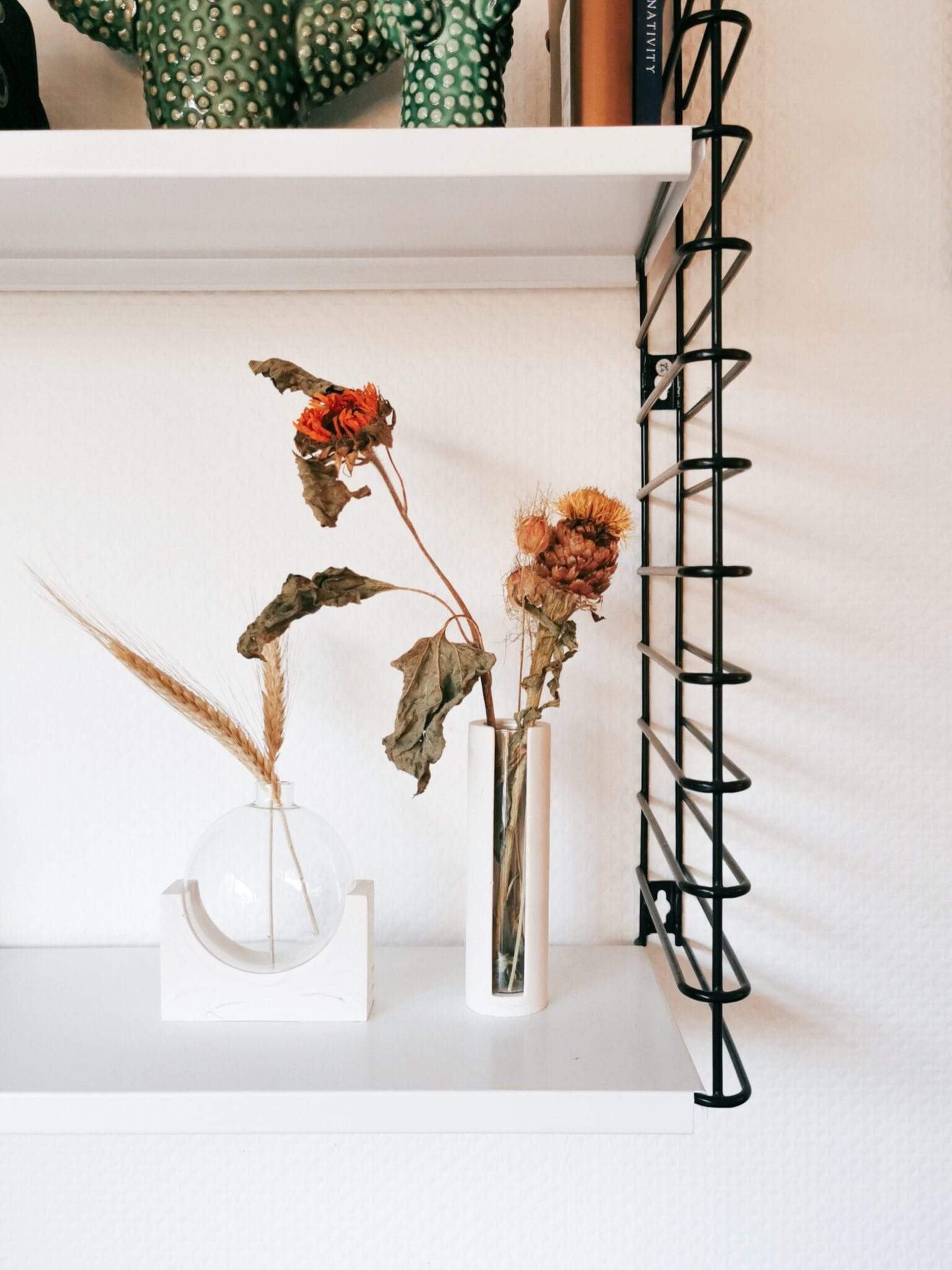 16/21 Photos
17/21 Photos
18/21 Photos
19/21 Photos
20/21 Photos
21/21 Photos
Instead of bringing over baked goods, bringing over plant cuttings has become the new norm. Cuttings are just that – cuttings from a plant that will grow new stems and/or roots, eventually turning into full-sized versions. They're a great, cost-effective way to grow your collection of plants, or help someone else grow theirs. All you have to do is stick your plant cuttings in water and watch the roots or stems start to grow. Instead of a regular vase that might not properly hold your cutting, or a spaghetti jar that won't look as good on your countertop, show off your cutting edge (pun intended) with a vessel designed specifically for propagating plants, like this June Propagation Station (short rounded version) or Lily Propagation Station (tall cylinder version) designed by Clémence van den Haute for House Raccoon.
Both the June and Lily vessels can be used as propagation stations or as vases. The narrow opening ensures that your cutting can stand up right and the glass allows you to see the roots grow until you need to transfer your plant into a proper pot. Each one is made by hand in small batches at the House Racoon atelier in the heart of Antwerp in Belgium. Additionally, for every House Raccoon object you purchase, the brand partners will plant a tree to help restoration efforts all over the world through Trees for the Future, an American non-profit founded in 1989 that helps communities around the world plant trees and end hunger and poverty in Sub-Saharan Africa.
>>> Shop the House Raccoon collection in the Design Milk Shop! <<<
Modern Love
Whether you want to show some love to your partner, friends, pets, or just get a treat for yourself — you'll find plenty of thoughtful, design-driven Valentine's Day gift ideas in the Design Milk Shop.