At the center of Granary Island, the PURO Gdansk is a bold, lively and colorful hotel that offers weary travelers a place to work, play and stay while in Poland. With 211 guest rooms, 9 suites and plenty of cozy corners filled with modern design (think Carl Hansen & Son, Gubi, Moroso, and more), this 4-star hotel deserves a place in your itinerary.
The PURO Gdansk lies in the heart of Gdansk City which is just now being transformed into a hot spot for tourism and business after being devastated from WWII. This spirit of regeneration and reinvention is reflected in the interiors designed by London-based interior design practice DeSallesFlint. Every corner of the hotel is packed with color, design and artwork (including an extraordinary mural designed by Seikon.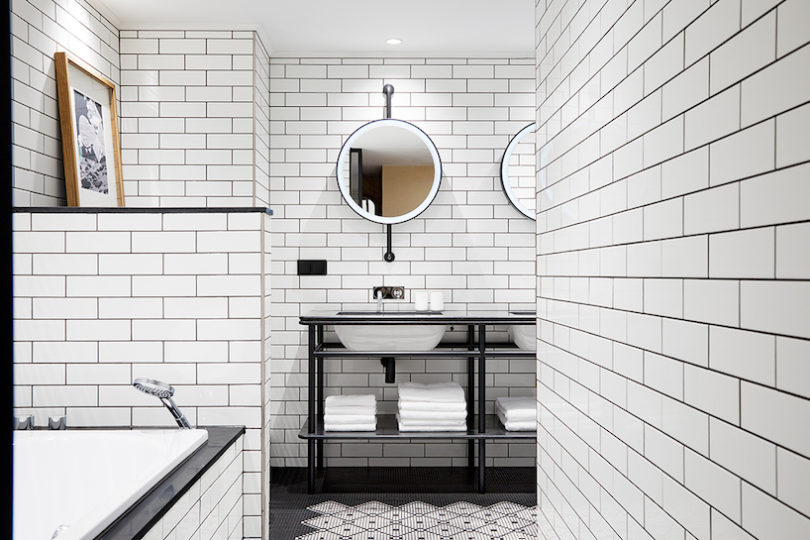 PURO Hotels' long standing partners like Carl Hansen & Son, Gubi, Magis, Moroso, Vitra and Ketal outfitted the hotel with modern furnishings while the warm ambient lighting that was created courtesy of Foscarini, &Tradition, and Buster & Punch. As an homage to the island's long-gone grain warehouses, materials like linens, wools, brass, iron and timber are blended into the contemporary interiors.
The PURO Gdansk also features an onsite eatery called the Dancing Anchor, the INK Above rooftop bar and terrace, and a PRISMA Spa featuring beauty products from Polish luxury brand Alba1913.
What: PURO Gdansk
Where: Stągiewna 26, 80-750 Gdańsk, Poland
How much? Rooms start at approximately $64 per night.
Highlights: This modern hotel is packed with color, artwork and design in every corner, with plenty of rooms, suites and spaces to rest and relax while you're on vacation.
Design draw: Staying at a PURO hotel means you'll be spoiled with the best in design because of the PURO Hotels' relations with long time design partners. Furniture and fixtures are all made by the best design brands from around the world.
Book it: Visit PURO Hotels' website
Photos by Anna Stathaki.