The Qbic Hotel London City just recently opened, with goals to charm the budget conscious traveler. The new, innovative hotel was designed by Blacksheep with modular bedrooms, called Cubis, that are slightly futuristic, perfectly matching its East London location in Whitechapel, while keeping in line with Qbic's strong brand identity.
The inviting hotel is outfitted with modern Scandinavian furnishings and mid-century finds, crossed with quirky elements giving it a welcoming feel for guests.
The pod style hotel is full of creative energy brought forth by its East End neighborhood and its own values – humanity, fashion, food, art, and design. The hotel welcomes businesses, artists, and locals to enjoy the space and to help it evolve by keeping a "no rules" environment.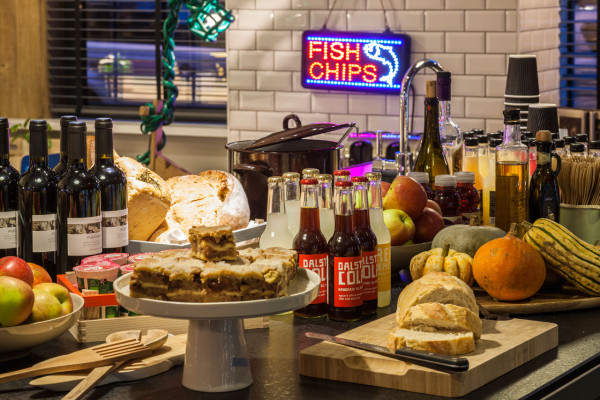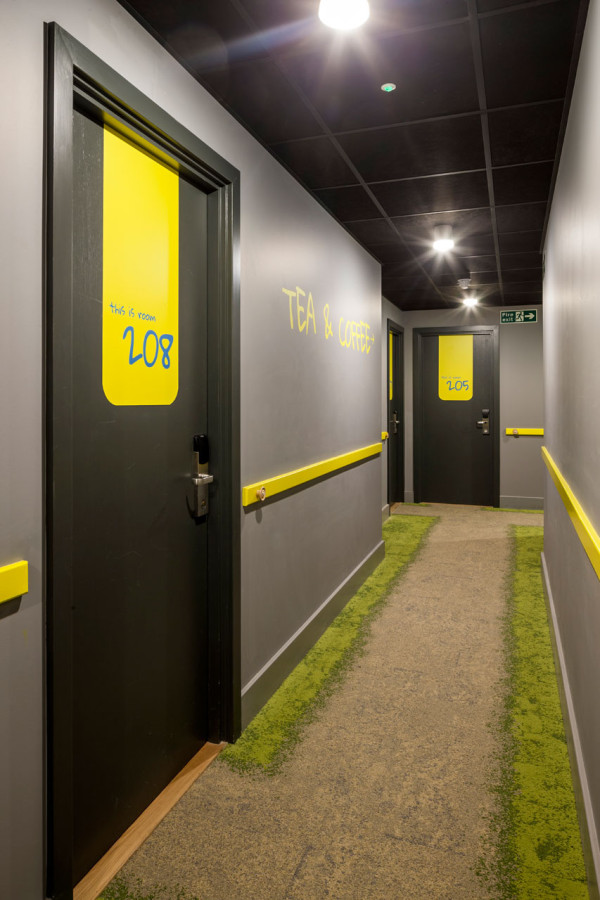 Check out where you'll be sleeping… the cube-like structure that acts like a headboard for the bed actually houses the bathroom.
Everything you need is built into the modular structure, even lighting and a mounted TV at the end of the bed.
What: Qbic Hotel London City
Where: 42 Alder Street, London, E1 1EE, UK
How much? Rooms start at £59 per night.
Highlights: An affordable chic hotel in the hip neighborhood of Shoreditch. Plus, it's super clean.
Design draw: Pod style hotel with modular, cube-like bedrooms, quirky creative atmosphere.
Book it: Go here to book a room.
Go virtually on vacation with more design destinations right here.

Design From Around The Web