I am drawn to this wellness center lobby design created by Manadaº Architecture Studio, mostly because it already makes me feel better.
Located in Condesa, the fashion and art district of Mexico City, reclaimed wood plays a major role in the design. Maintaining a feeling of harmony and balance, this welcoming area features an open kitchen bar, hair salon, Aveda store and reception area.
Each section of solid American oak scrap wood was mapped out prior to being transported to the site, disassembled and then reassembled on location. For the main furniture pieces, the wood strips were painted in different colors.
I think it would be really cool to do a colorful wood treatment like this in your own home, perhaps for a bar or an island surround…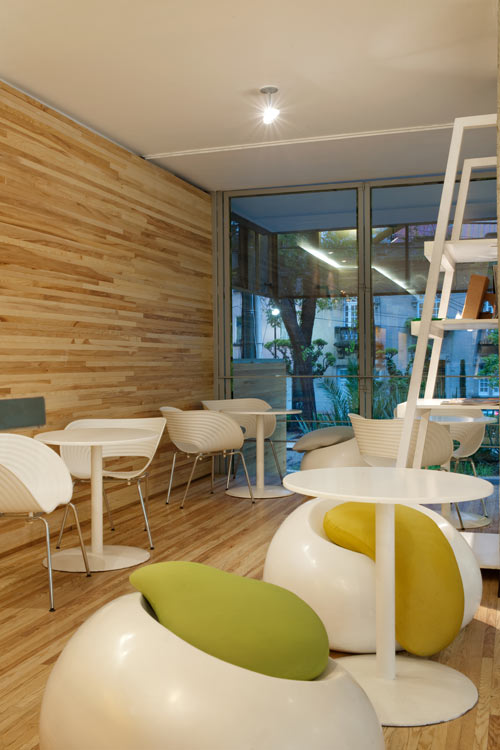 Architecture: Manadaº Architecture Studio
Principals in Charge: Katerina Alatzia, Alejandro Tapia
Location: Condesa, Mexico city, Mexico
Area: 162 m2
Date of Completion: November 2010
Client: Centro Qi Wellnes Center, Condesa, Mexico DF
Manufacturing/General Contractor: La Invencible
General Contractor: Construccion Patente, Mexico City
Photos: Jaime Navarro

Design From Around The Web