Italian ceramics brand Mutina recently released two new collections from London-based Raw Edges. Tape is brand new and includes eight patterns in a standard size square, while Folded XL expands on the original collection by going big by offering the pattern in large slabs.
Tape begins with standard black and white base tiles that feature eight modern patterns in five different shades. The small, colorful patterns lay on top of the raw tiles, at first hard to decipher until you get closer. Tape can be used indoors and out, and for both floors and walls, with an endless array of possible combinations.
Yael Mer and Shay Alkalay, of Raw Edges say:
We imagined this collection to seem as if it were made up of rolls of coloured shapes that rest on the raw tiles, creating different settings thanks to the vast number of possible combinations.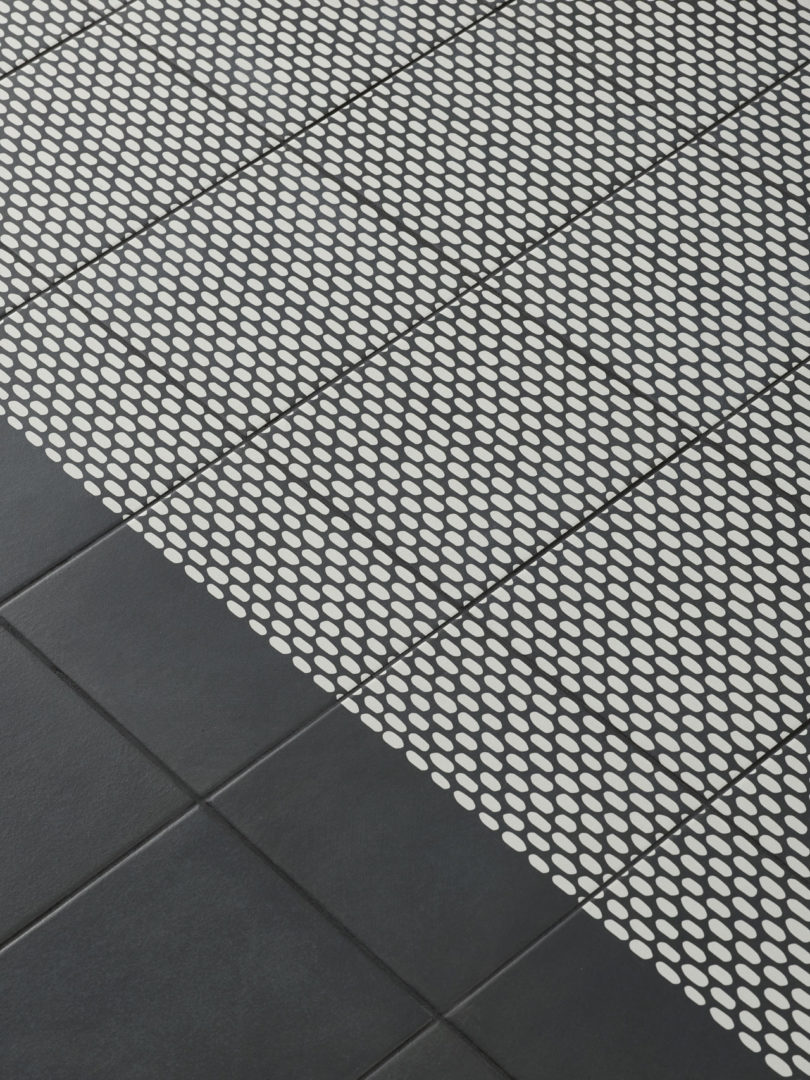 Just like the original Folded collection, Folded XL features the same look which resembles folded paper. Wanting to get rid of grout lines, they developed the XL version by creating two different sized slabs, thereby obtaining clean, continuous surfaces. The folded pattern is pressed into the ceramic tile surface via a machine to get the textured tiles. As with Tape above, Folded XL can be used both inside and outside, and on the floors and walls.