Please go ahead and forward my mail and post mark it "paradise" please. I'm pretty sure life couldn't get any better than living in this villa in Majorca, Spain. Designed by Spanish architect Alberto Rubio, the property overlooks Port Andratx on the Mediterranean coast.
Located in a prime location with crystal blue waters in both the ocean and the curved infinity pool, imagine spending most of the year outdoors lounging with this view.
The split level terraces are all-white making the array of blues the focus.
The division between indoors and out is nonexistent, making the space one large area to enjoy.
The white continues through the interior creating a super bright space that showcases just how open it is while also not distracting from the scenery.
The roof lines are beautifully angled providing a variety of picturesque views depending on which window you look out.
If this place piques your interest, it's for sale for a cool €9.8 million (or ~$12.8 million).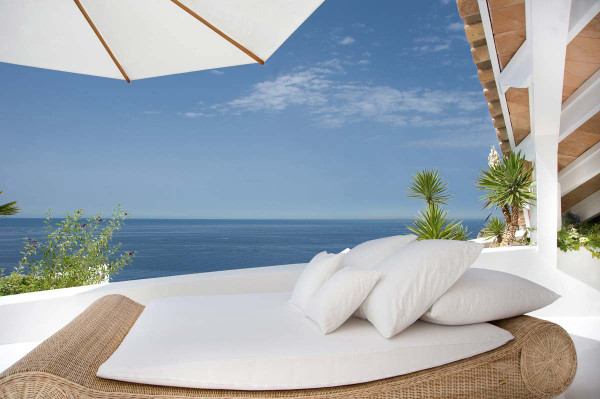 If you need me, I'll be here, relaxing…