Alejandro Preciado contacted Pop+Dots, an experimental design studio in Guadalajara, to design part of the interior of his new gallery in Tlaquepaque, Jalisco, Mexico called Casa Conceptos. Their idea was to take an eco-friendly approach to the spaces by using reclaimed wood bits to cover the once-empty walls.
The pieces of wood came from old furniture, shelves, and doors, and those, combined with the used fruit boxes, became the material used to create texture, shapes, and visual interest to the tall walls. Artfully arranged, the pieces become a sculptural composition of components that have a history.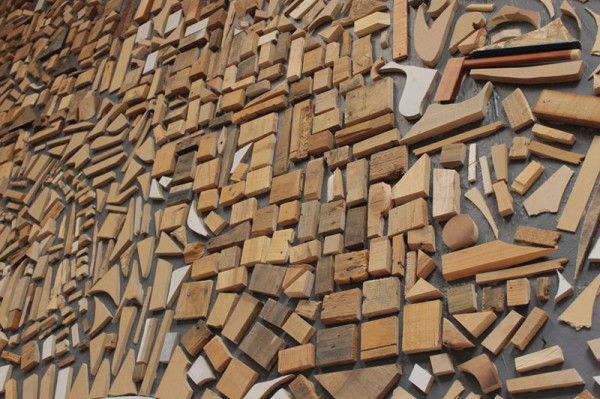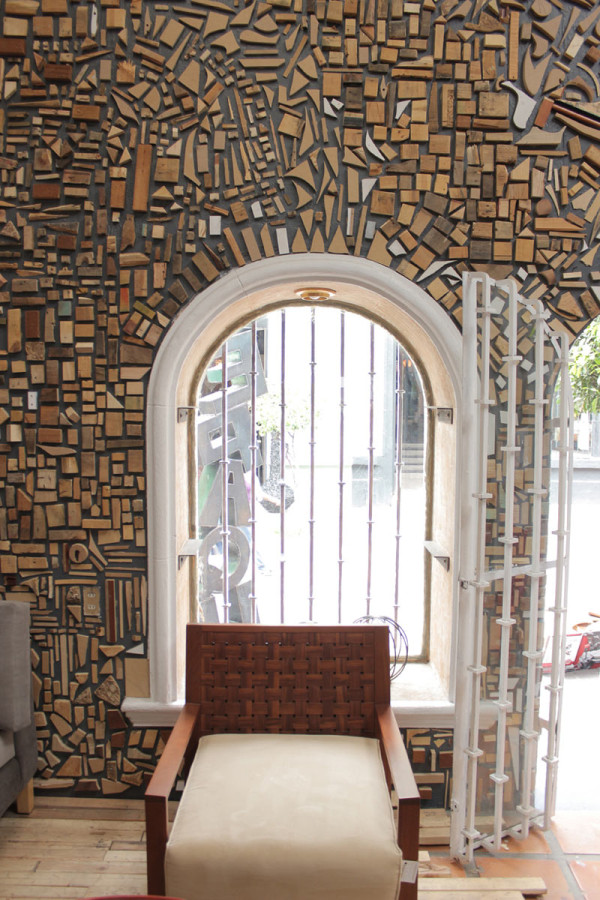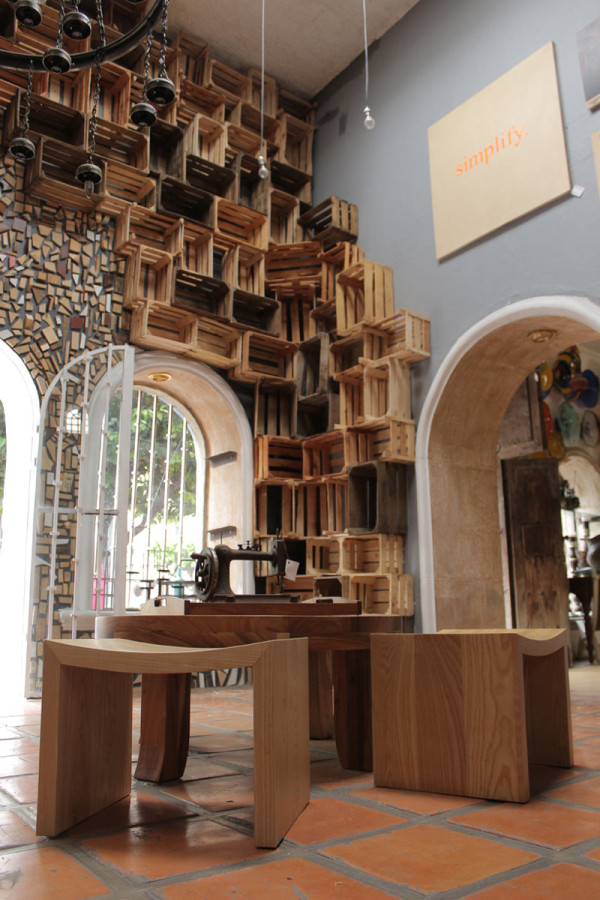 Watch the installation:
Photos by Jorge Ibarra.