The Sambade House is a Portuguese residence built in the countryside of Penafiel, Portugal. Designed by spaceworkers, the long, rectangular volume stretches along the green landscape while adjusting to the uneven ground.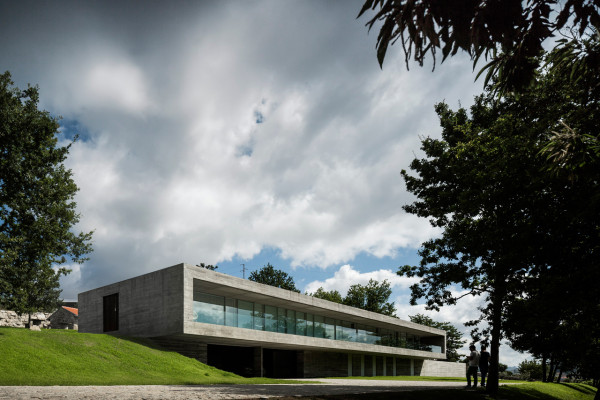 The volume is wrapped in thick walls that have a concrete-like finish with floor-to-ceiling glass panels covering the length of the sides. Another floor is built beneath the main floor.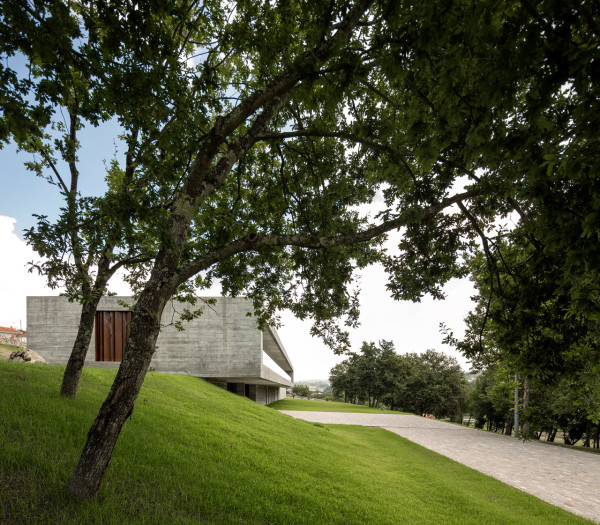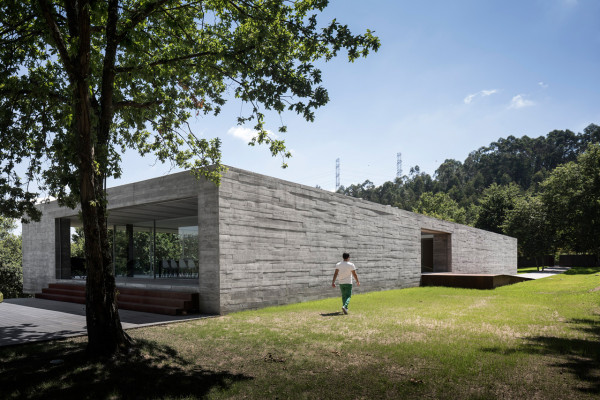 The top level is the main living area that extends to the elongated pool and deck area on one side.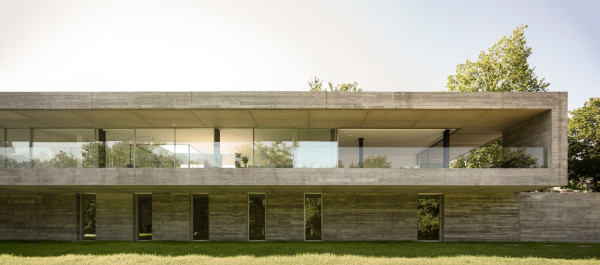 The flat roof extends out creating an overhang to shelter the outdoor terraces.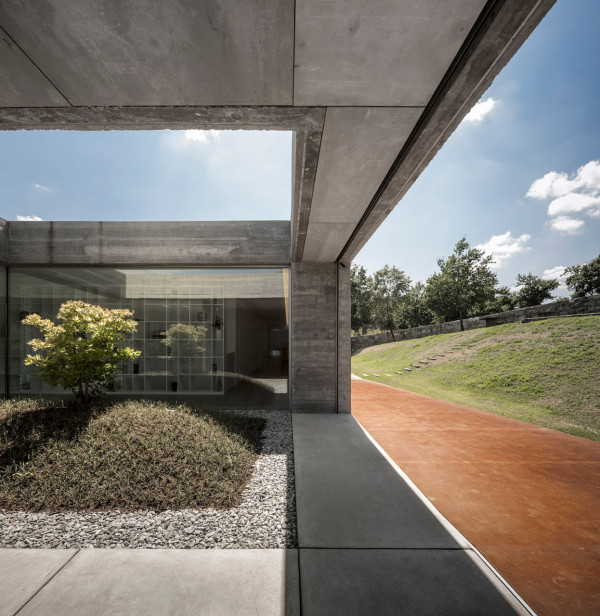 An open, pavilion-like courtyard welcomes visitors.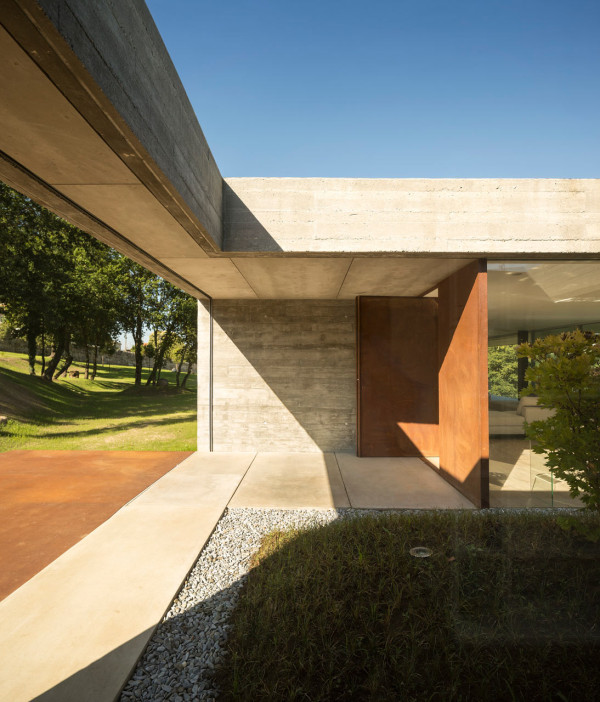 A weathered-steel ramp leads to the doorway by the courtyard.
The courtyard contains a garden with a single tree planted in the center. Two sides of the courtyard are lined with glass bringing more light to the indoors while also creating views.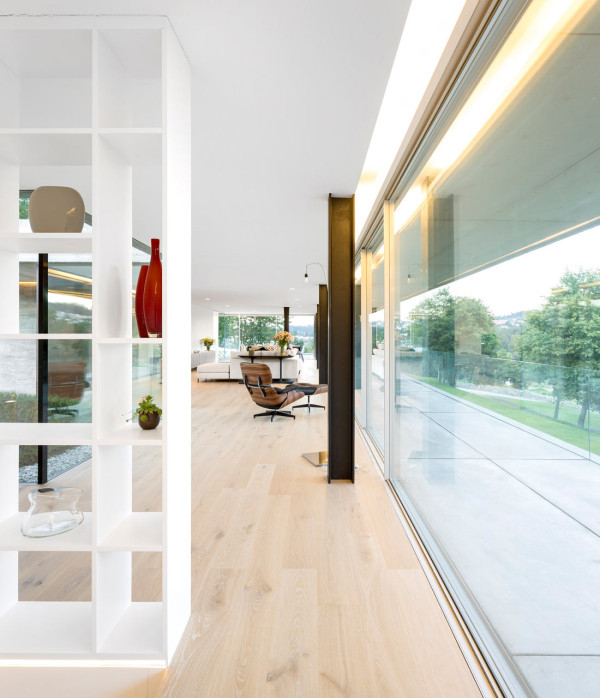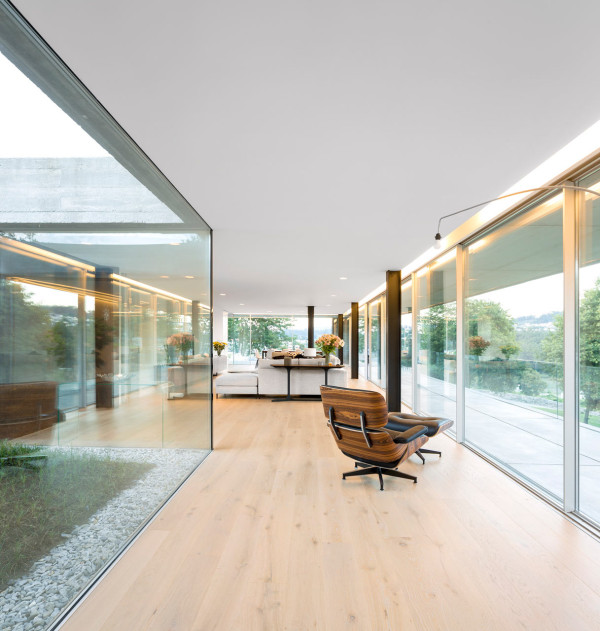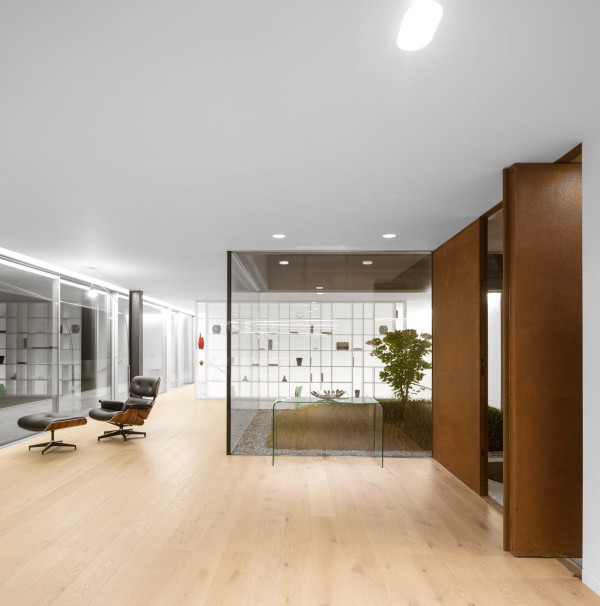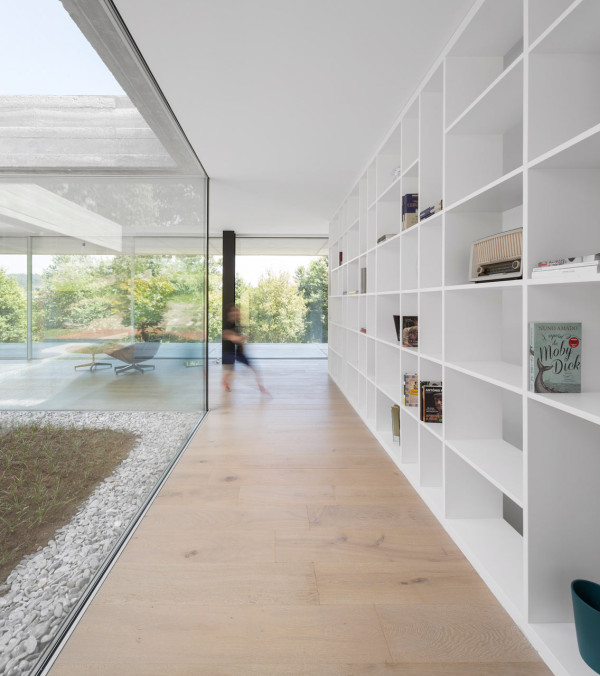 The corner dining room opens up on two sides to give it a true indoor/outdoor feel.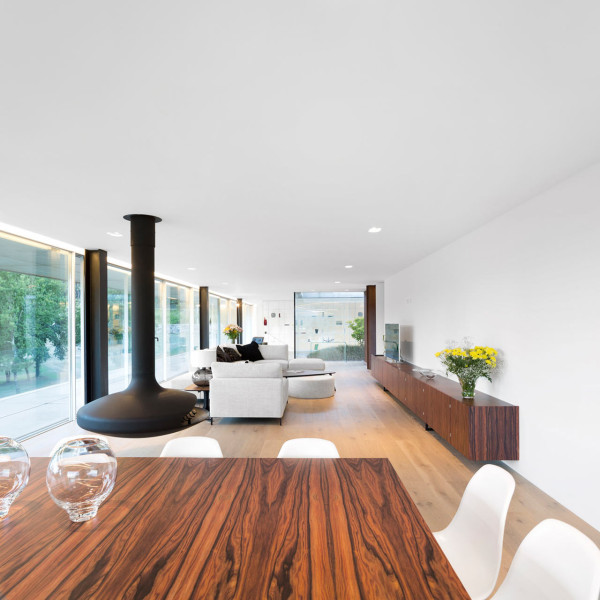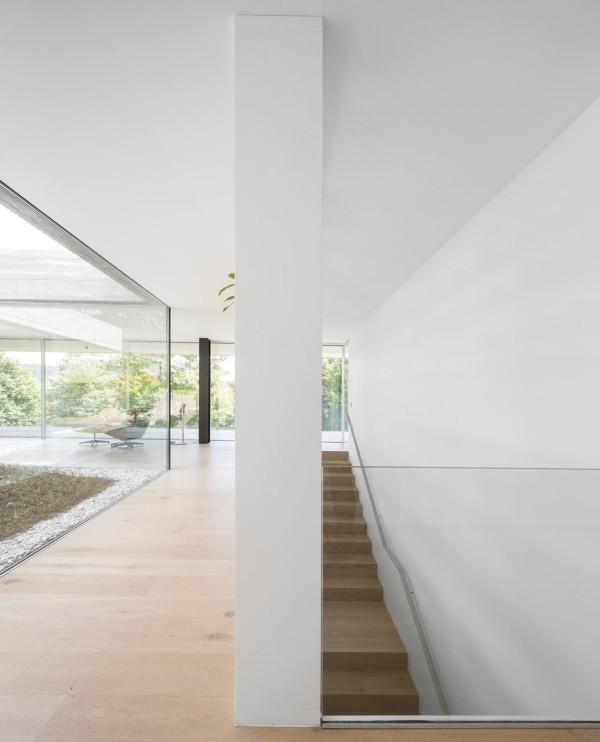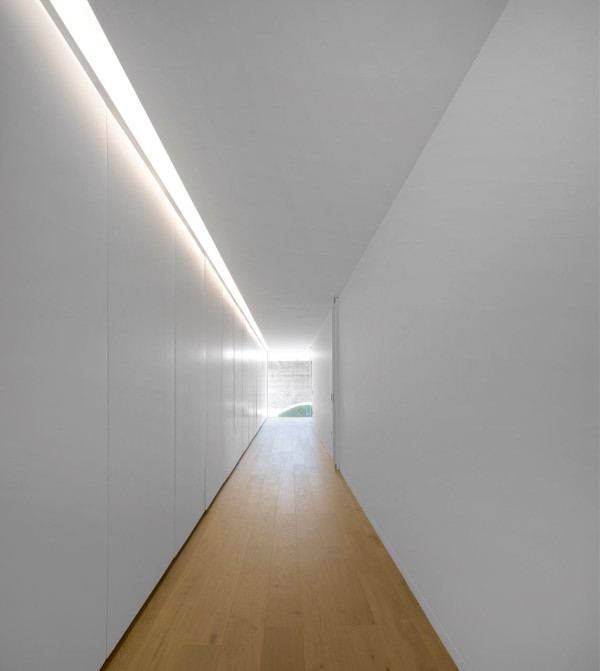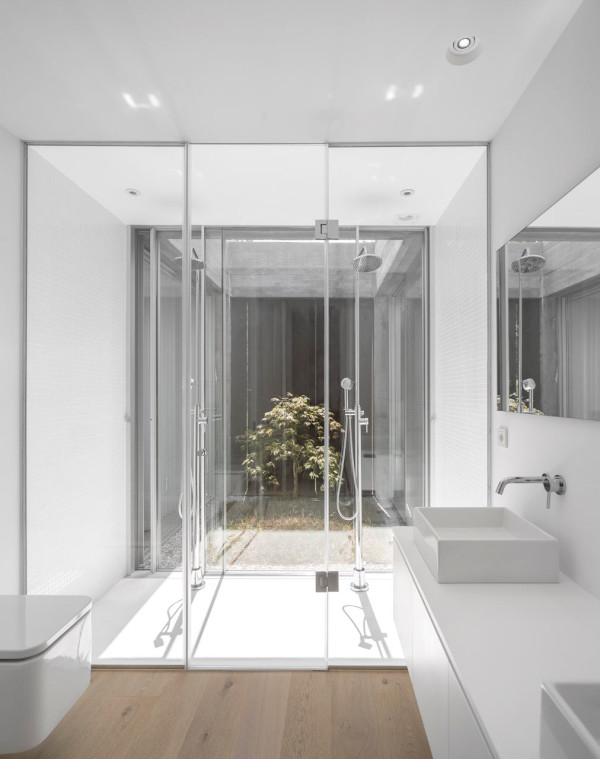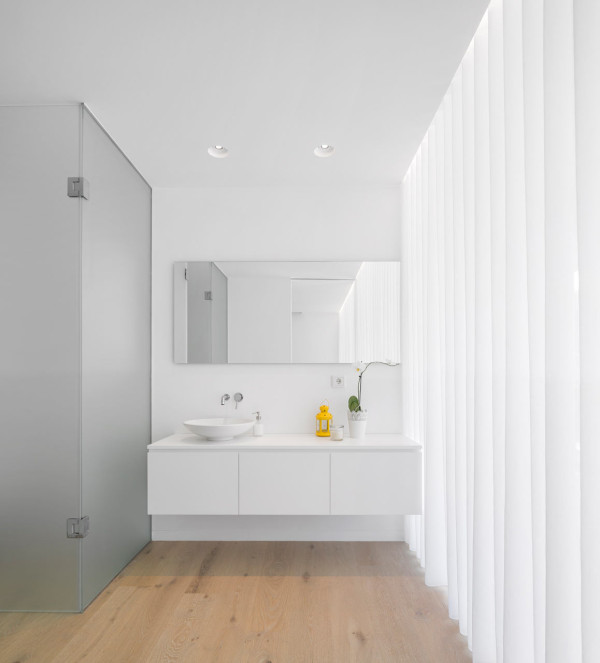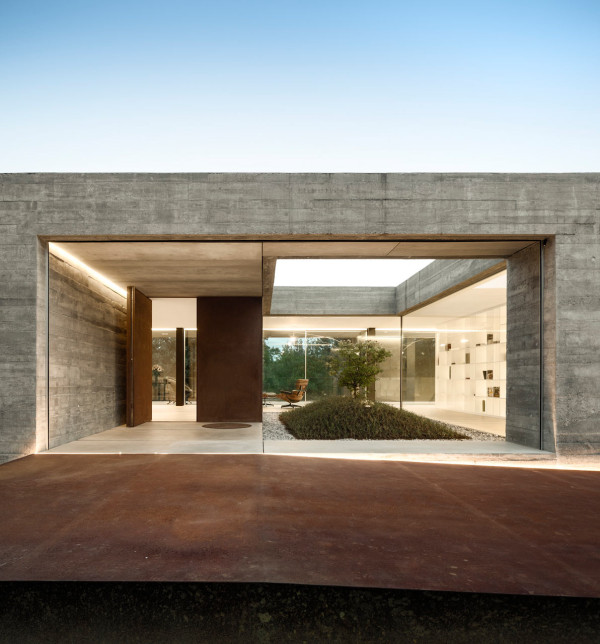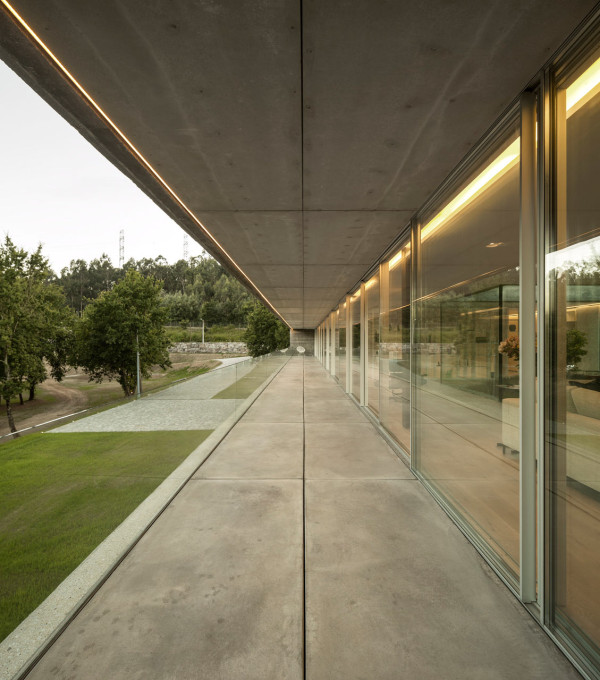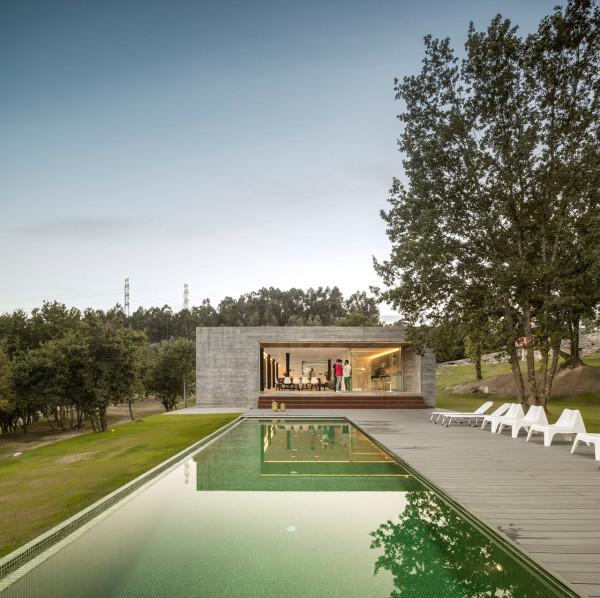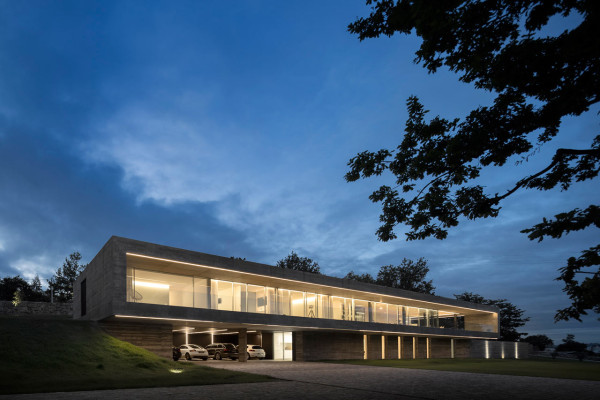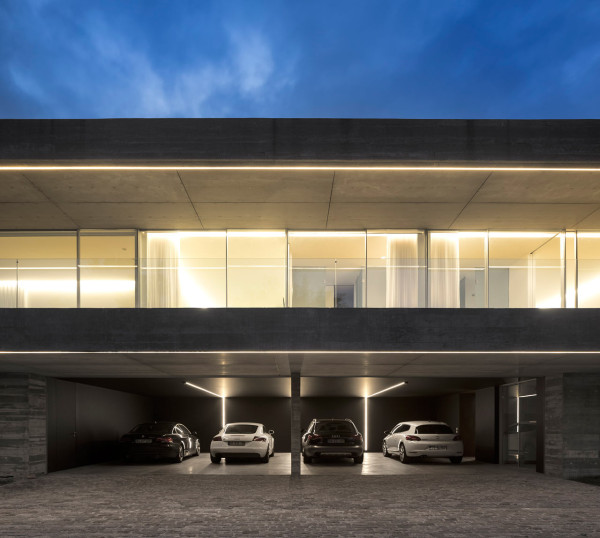 Photos by Fernando Guerra | FG+SG.

Design From Around The Web