Retreat Into Nature With This DIY Living Plant Chair
Retreat Into Nature With This DIY Living Plant Chair
1/9 Photos
2/9 Photos
3/9 Photos
4/9 Photos
5/9 Photos
6/9 Photos
7/9 Photos
8/9 Photos
9/9 Photos
In a world that's becoming more digitized by the second, connecting with nature and disconnecting from screens has become increasingly important to incorporate into one's routine. This doesn't always feel possible when much of one's day-to-day work revolves around being glued to a computer, which is why we love the the concept of the Green Hideaway chair. Designed by Stockholm-based studio Front/ in collaboration with European DIY chain HORNBACH and its creative agency HeimatTBWA\, the DIY living plant chair gives you your own front row seat in nature until you're able to make it outdoors.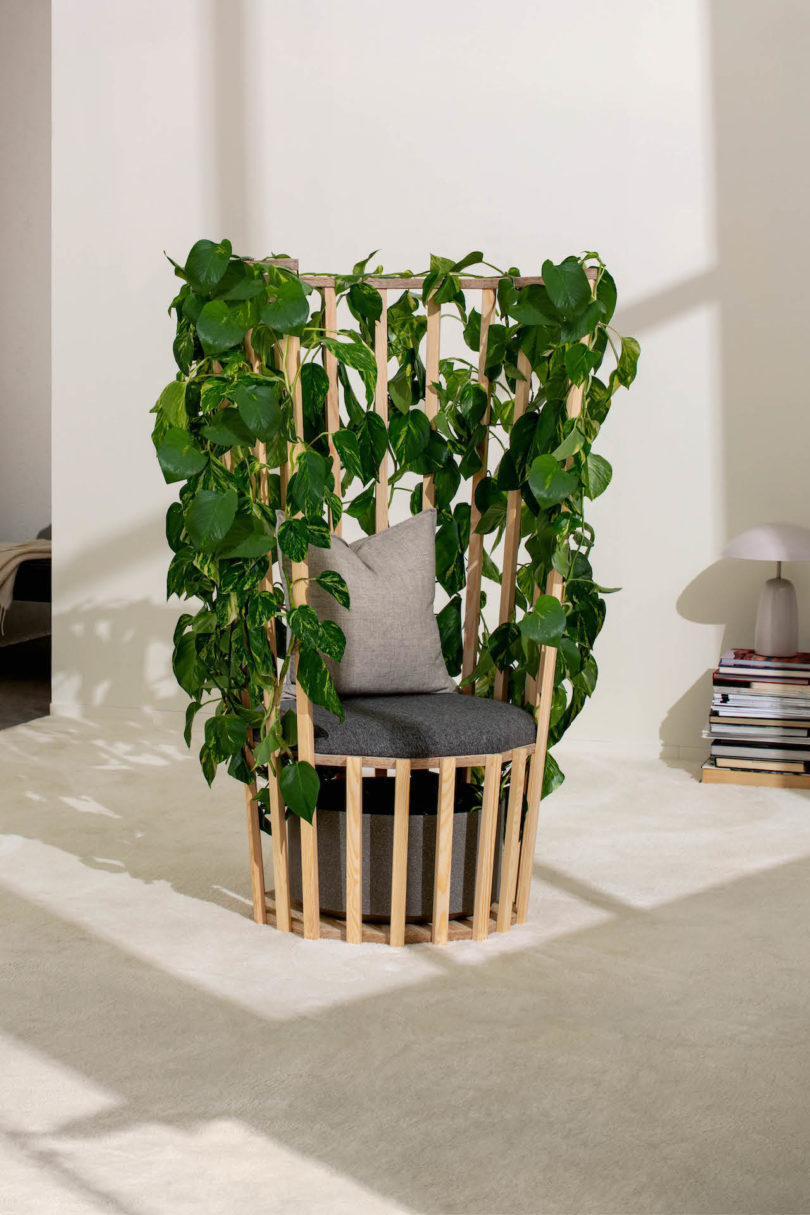 The Green Hideaway is the latest addition to the HORNBACH WERKSTÜCK series which aims to democratize high-end design through collaborations with industry-leading designers and artists to create self-build projects. DIYers of all skill levels can create the living plant chair with the help of illustrated, step-by-step instructions, a template, and a list of materials and tools.
This particular chair was inspired by the classic Swedish seat called the pinnstol. After the user has built out the natural wooden frame, they can add their favorite trailing vines to create a little green sanctuary retreat. By now, we all know the benefits of biophilic design and incorporating plants to not only improve the air quality of spaces but also increase productivity of the spaces' inhabitants. The Green Hideaway does all of this in a way that's accessible yet still looks and feels designer-made – because it is! The best feature about the chair that can't be easily replicated is the pride one feels once it's been built.
To learn more about the Green Hideaway chair, visit hornbach.se.