London-based digital product designer Ben Vessey self-identifies as a soul bit "obsessed with simplicity," which may partially explain the level of effort he's put into illustrating over 110 sprite-based iOS app icons for modern day iPhones. Painstakingly drawn pixel by pixel, the resulting sets in both light and dark theme icons offer a convincing facsimile of the graphic interface that once graced the desktops of "Classic" Mac OS-powered machines.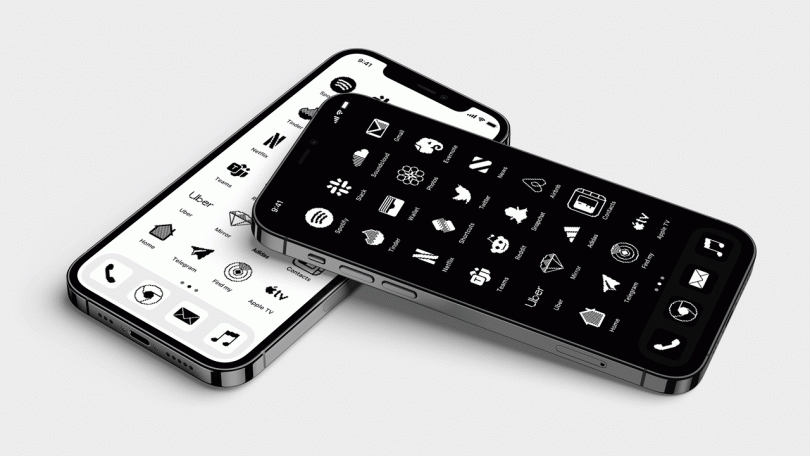 This isn't the first time Vessey has turned the hands of time. Back in 2012 he created a similar 'Mac OS (Old School)' theme designed to transform then OS X powered computers in similar retro-tastic fashion.
"I was tired of the current trend of making icons 'shiny' and figured it would be a really interesting project to design modern icons in the style of Mac OS '84," explains Vessey, "The project proved popular, receiving lots of publicity, praise, and more than 100,000 downloads. When I heard about the Shortcuts feature in iOS 14 and what it enabled, it was a logical progression to apply the same retro aesthetic to the iPhone!"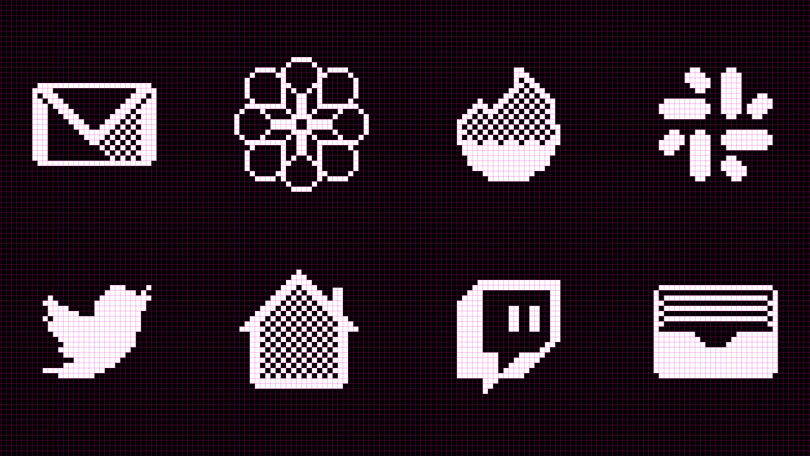 The designer calls the project a labor of love, noting he's discovered designing sprite-based icons requires more detailed effort than contemporary macOS sets. "I created a traditional pixel grid and didn't allow myself to deviate from it," says the designer, "Anything other than a straight, or 45 degree line, becomes particularly challenging – it's kept me busy and out of trouble during lockdown though."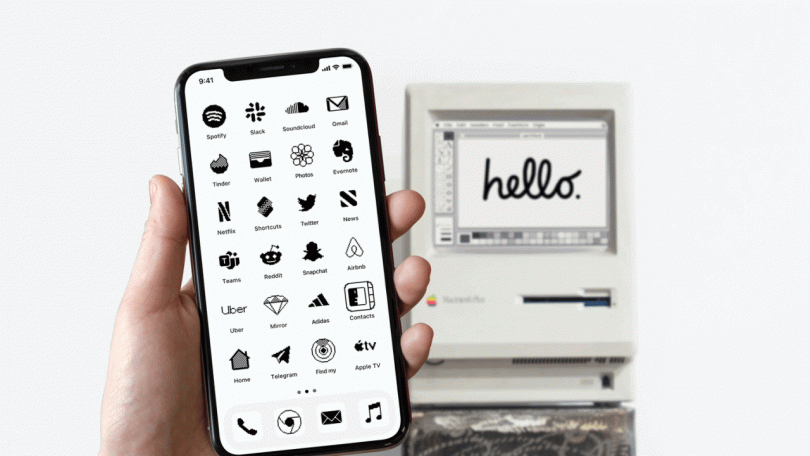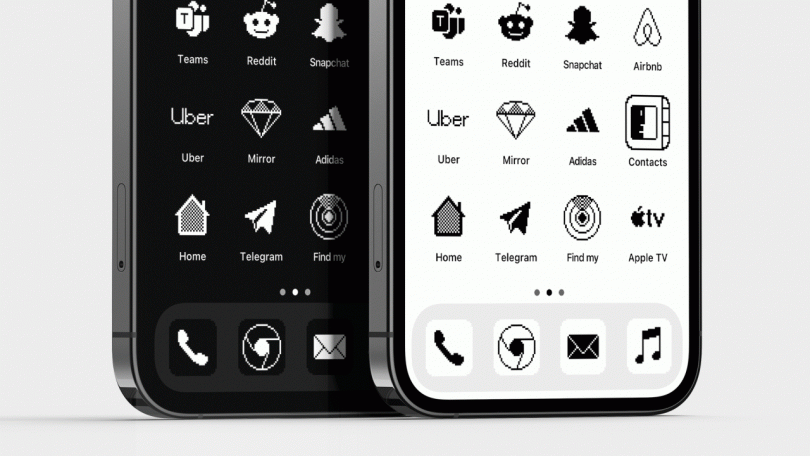 The iOS Old School icon sets are available as a free (Pay by Tweet) sample pack with an abbreviated collection of 20 icons in the light theme and two wallpaper, or as a complete set of 111 app icons, dark and light themes, and 6 monochromatic icons for about $5.50. For those who want to fully commit to the throwback GUI, there's a top tier third "Gold" option that buys you the option to have Vessey create 5 custom icons of your choice.

Design From Around The Web