Textile company Roddy & Ginger, founded by graphic and textile designer Ginger Armstrong who works out of her mid-century modern home in leafy south east London, is branching out. The studio has just introduced a brand new pattern called Logpile, which celebrates the humble wood pile with its promise of toasty winter fires. Like the studio's other screen printed designs, Logpile draws on Scandinavian and retro-inspired designs.
Logpile is available in coordinating cushions, "sleep like a log" pillowcases, "lumberjack" tea towels, and wallpaper. It's the line's first venture into wall covering, and it's not only adorable, but well-suited for pretty much any room in the house. The design is printed onto the paper from sustainable sources using water-based inks in three woodland themed colors: woodsmoke, silver birch, and moss yellow.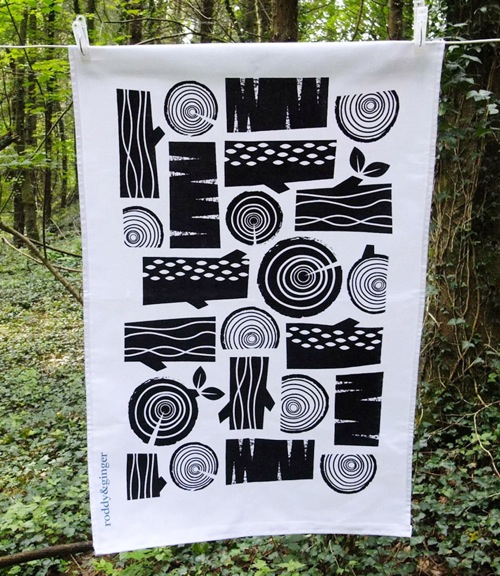 All products available from the Roddy & Ginger online shop.