Westway Architects renovated this 180-square-meter (1937 square foot) apartment located in a beautiful residential section of Rome. The new design is open and bright with an almost sculptural quality when it comes to the details.
An elongated terrace off the living room isn't the only outdoor space for this penthouse – there's also a rooftop terrace to enjoy the views. The public living area is on the bottom floor of the apartment, while the new master bedroom, a single bedroom, and a guest room are located on the upper floor.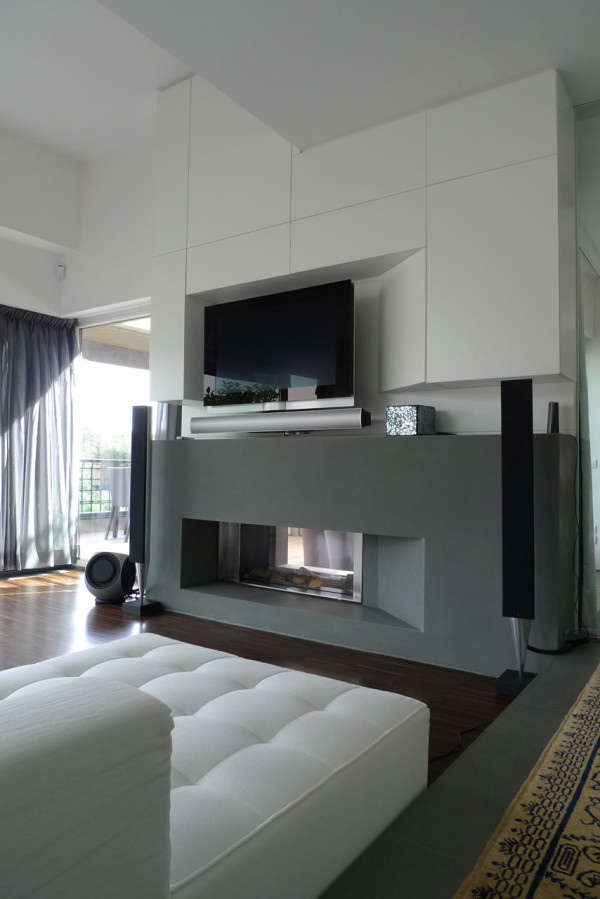 The interior design features white geometric details that shift perspectives throughout.
Transparent, floor-to-ceiling glass partitions define separate spaces while allowing light to pass through.
Two staircases lead to the upper floor, an external staircase between the two terraces, and a compact one installed near the entrance.
The exterior staircase extends up to a square hole in the top terrace that's surrounded by laminated glass sheets.
The upper terrace houses a miniature pool, shower and solarium, as well as plenty of lounging space.
Photos by ©Alberto Ferrero.

Design From Around The Web