Benjamin Hubert will launch a new series of lighting called Roofer for Italian lighting company Fabbian.
Inspired by roof tiles found in Marrakech a single "tile" is used to clad various steel frame works. This allows for different shaped lamps to be created from a single tile. The consumer can build their own lamp from a framework and selection of different colored tiles, allowing for customization as the end user becomes part of the design process.
The tile is manufactured from a flexible silicon polymer which both allows the module to be formed around a compound curvature framework as well as allowing some light through its translucent structure.
The selection of a polymer is also inline with the high volume production involved in this type of repetitive element scheme.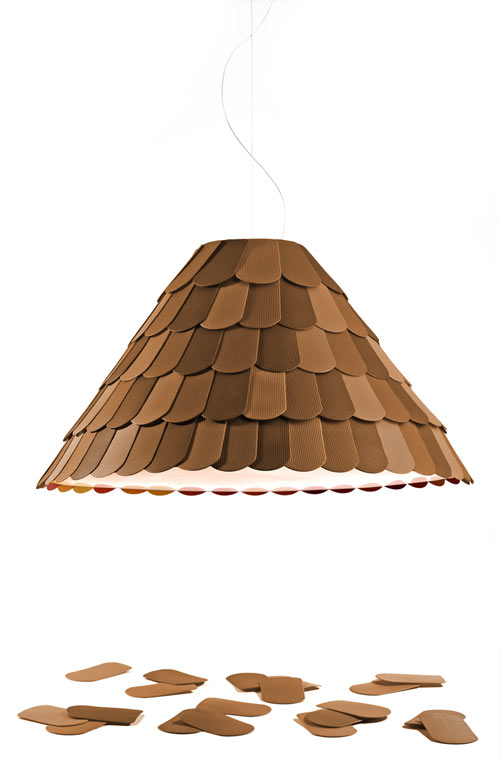 Photos by Giulio Favotto.

Design From Around The Web