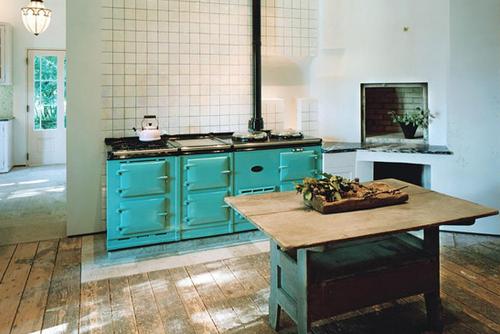 "Rough Luxe" is receiving some tough love by the readers over at Wall Street Journal Magazine (WSJ Magazine).  A couple of weeks ago an article ran discussing this "new manifesto" in design and the readers didn't seem to agree with this statement or appreciate this style. You may be asking yourself what exactly is Rough Luxe? As described by WSJ Magazine, Rough Luxe is, at first glance, "a study in contradictions, an attempt to reconcile the antique or the just plain old with the contemporary, the accumulated with the newly acquired, the decrepit with the pristine. It's artful dissonance." Many may refer to this stuff as "junk", but the beauty lies within the details, craftsmanship, and history of these amazing pieces. These perfectly used objects are something that cannot be replicated with the same authenticity that original use can bring. By mixing such objects with the clean lines, innovative materials, and the technology of modern design you create a stunning environment that will take you on an adventure through time.
This idea of Rough Luxe not only pertains to objects, but also the architecture. This is about deconstructing and stripping architecture down to the bones and revealing the original story beneath all these layers. Rough exposed beams, layers of paint peeled so perfectly it reveals a glimpse into the old world, it's these details that when discovered one cannot fathom hiding them any longer. Not that this idea is an original idea, but finally we are starting to appreciate the beauty and the mixture of designs. Photographer, Francois Halard, who specializes in Rough Luxe interiors, say he admires homes that have, "a reflection of the soul, not what the owner can afford." As a designer, my objective in design has always been to "tell each client's story through design." This happens through layers and is not based on mere items purchased. It is not about designing by the book so don't believe you can buy good design.
If you want to know more about Rough Luxe, there are some brands, designers, and architects out there that have mastered this new manifesto and share an understanding of a different definition of luxury. In fact, a Rough-Luxe network of businesses has formed a group devoted to this new movement of Luxury, challenging you to look at, "luxury as a moment in time and not only part of an object of consumption." You can join this group through their website, where you can also view the work of those currently affiliated. This list includes the Rough Luxe Hotel in London, transformed by designer Rabih Hage, is half rough half luxury.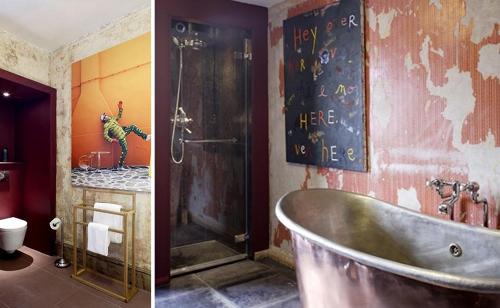 One of my favorites Nickey Kehoe manages to mix these styles in perfect elegance through her designs and the curated selections of products at her Hollywood showroom.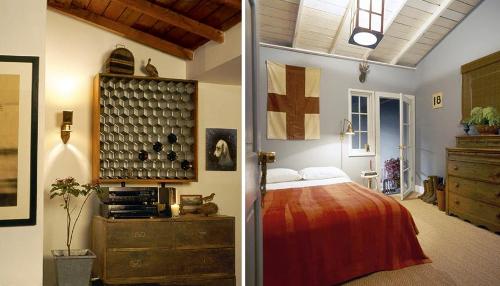 Urban Archaeology has built their business around historical preservation and luckily for them, during these times, consumers are much more eager "to buy into a story" than spend money on the typical item. They have a great collection of reproductions and salvage items.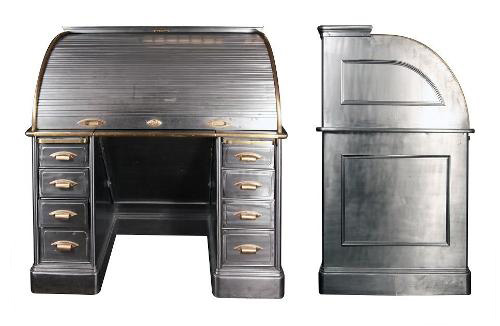 Obsolete in Venice and Bourgeois Boheme Atelier in West Hollywood are two of my favorite Rough Luxe showrooms in Los Angeles. Their collections are jaw dropping!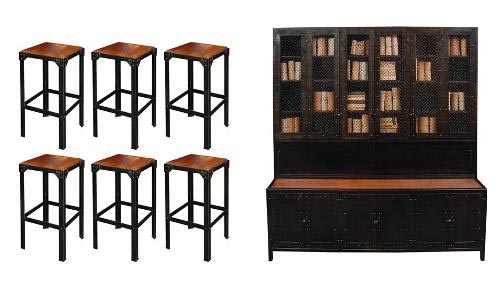 The talented, Curated, does Rough Luxe with a refined twist.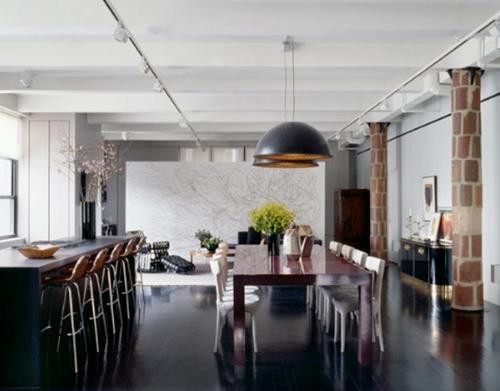 And I'm saving my favorite for last, this kitchen from James Wagman Architects in this East Village Loft is a perfect combination of the old with the new!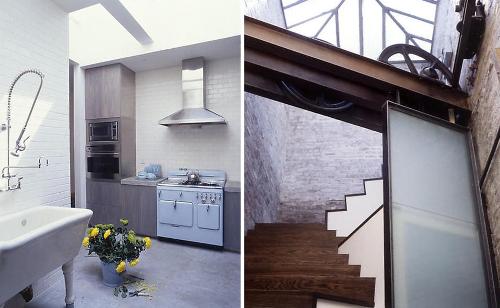 So what are your thoughts on Rough Luxe and this new manifesto in design?  Are you loving it or hating it?

Design From Around The Web