French born designer Ariane Prin launched an offshoot brand, Prin London, where she's created a line of one-of-a-kind pieces with unique finishes achieved through metal dust oxidation. The products in the RUST collection, which includes vessels and clocks, are made using a mix of metal dust with various gypsum based composites leading to intriguing textures and finishes.
Each piece is made by hand over the course of three days, and over the course of several weeks to months, the exterior will oxidize changing its finish.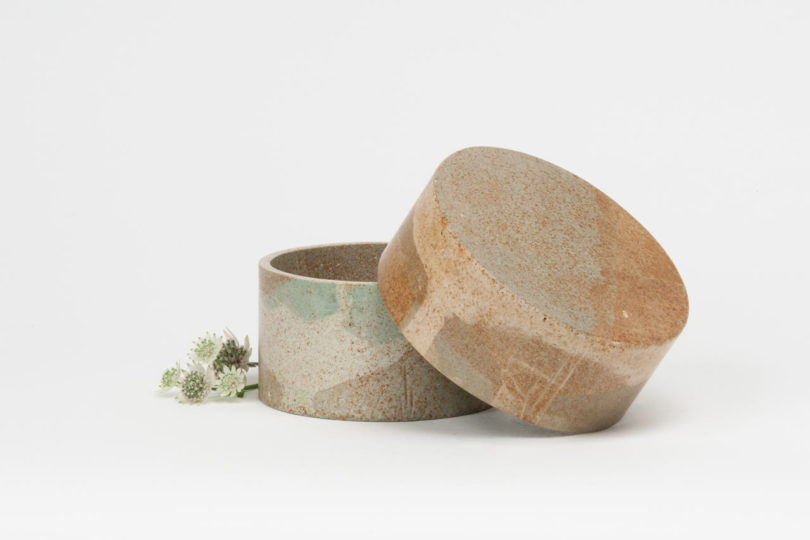 Prin has added to the RUST collection with Timepiece, a series of clocks made up of 12 sections that come in various color ranges, like grey, orange, green and blue, for steel, brass and copper dust.