Samsung Bespoke Kitchen Colorfully Expands Palette Range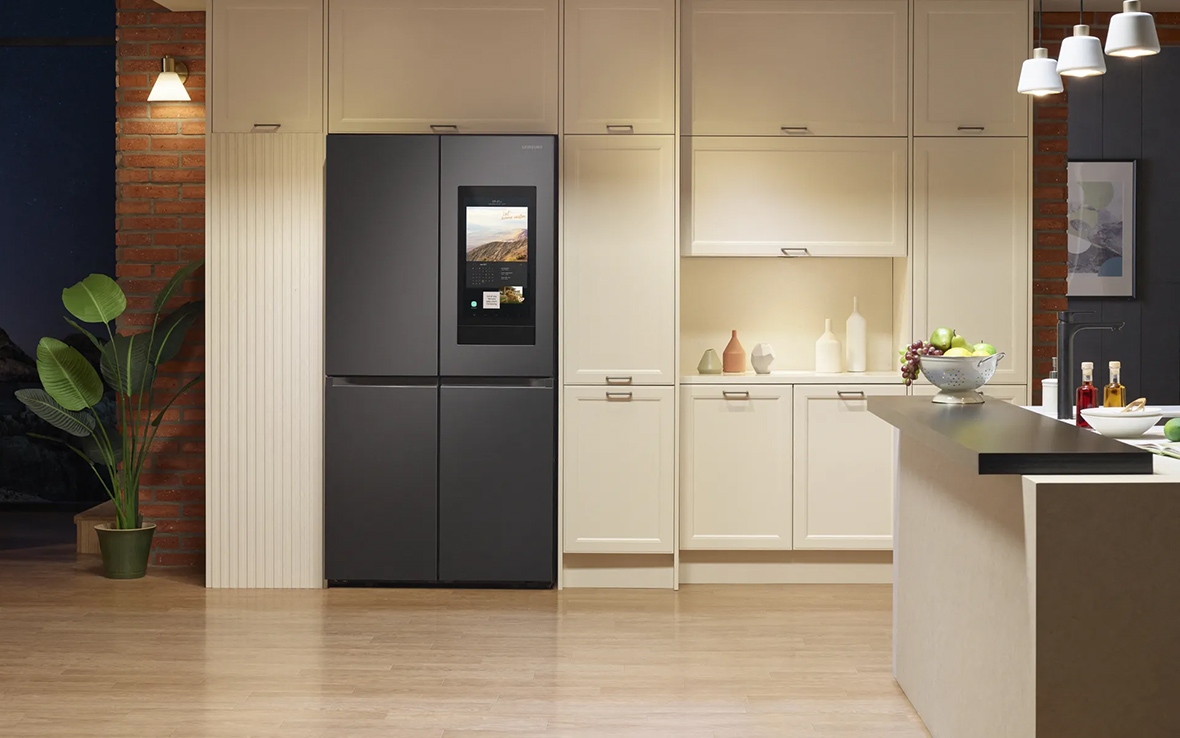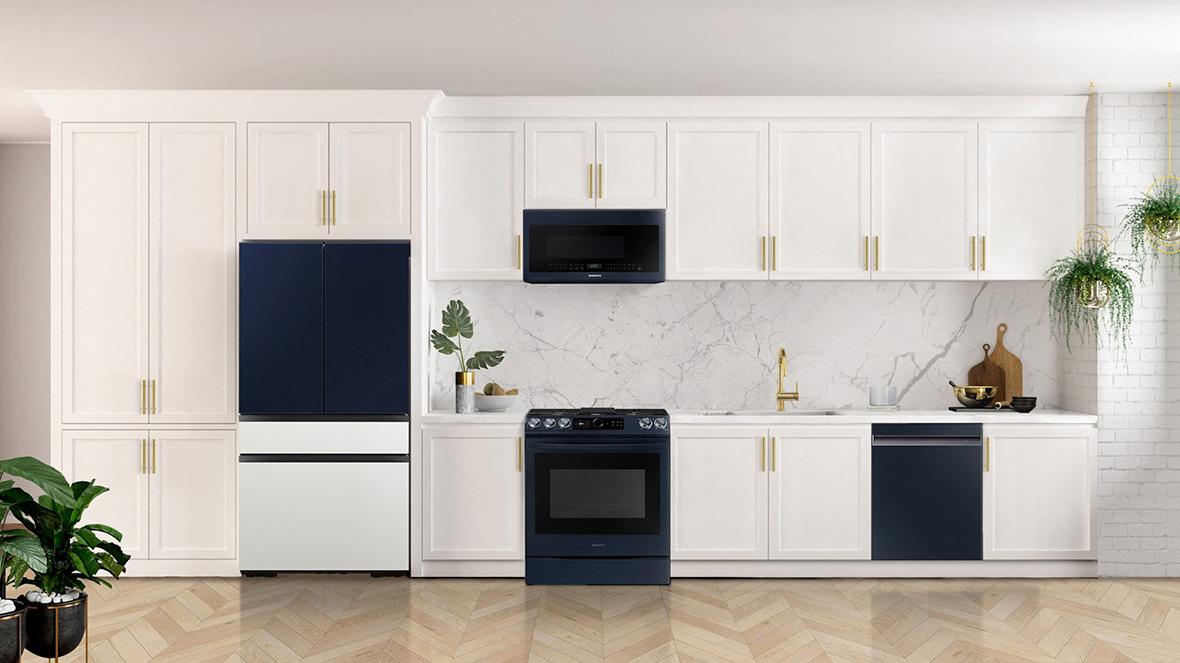 Samsung Bespoke Kitchen Colorfully Expands Palette Range
1/5 Photos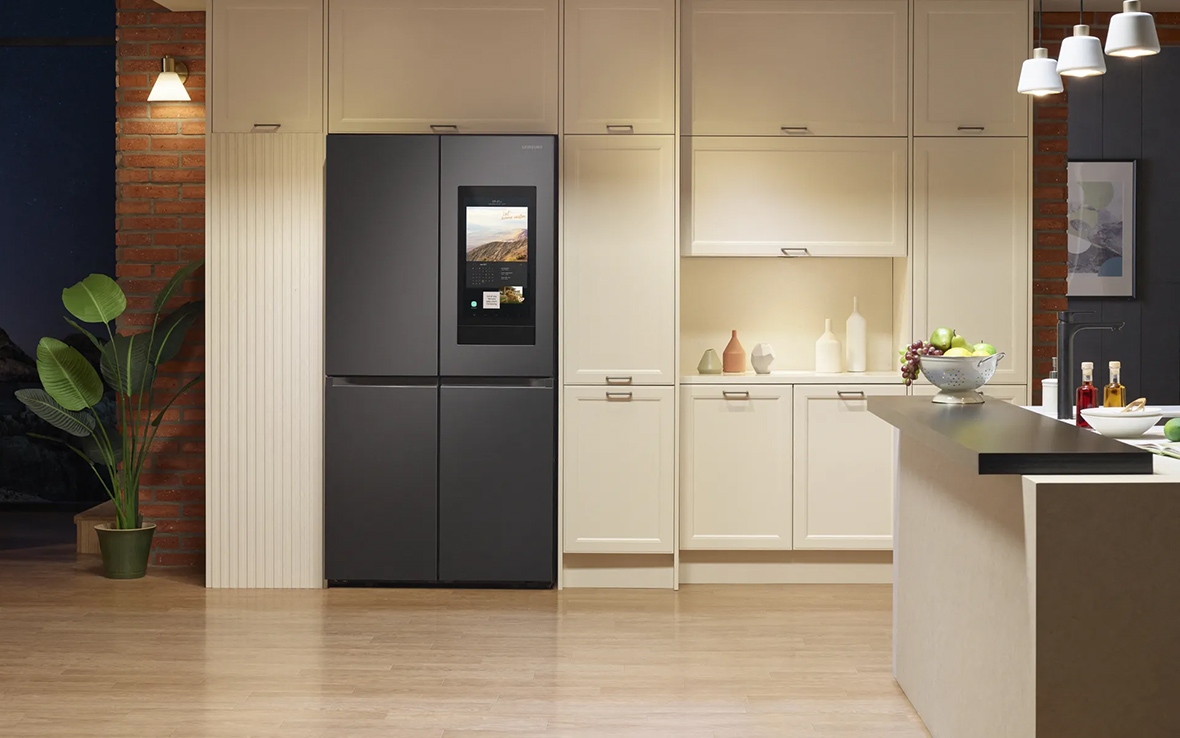 2/5 Photos
3/5 Photos
4/5 Photos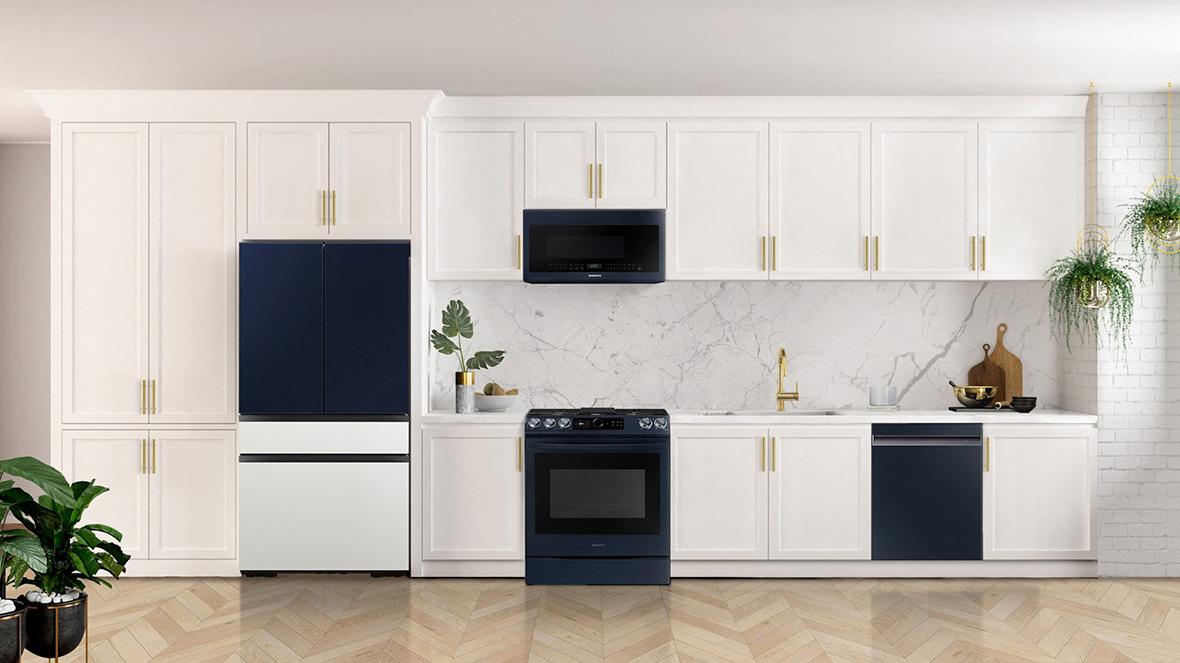 5/5 Photos
On the more colorful spectrum of CES 2022 announcements, Samsung's Bespoke color customizable appliance line has seen a vibrant update aimed at those looking to break from the trappings of monochromatic or metallics within the kitchen.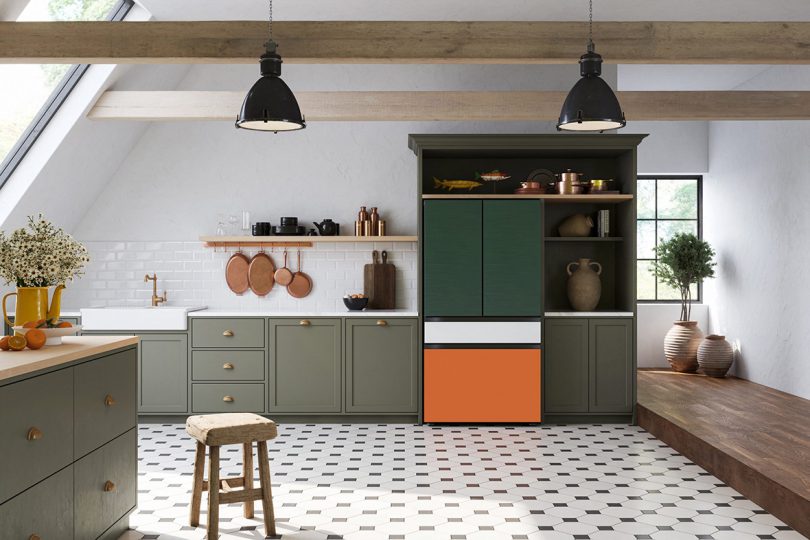 The new Bespoke French Door refrigerator exists as the colorful centerpiece of Samsung kitchen packages that include dishwashers, ranges, and over-the-range microwaves in white, navy, or green. This latest update adds refrigerators in 3-door, 4-door, and Family Hub model configurations to accommodate from small to larger households. Samsung Bespoke refrigerators have the widest palette of colors (12) and finishes to choose from – glass and steel. The glass color option includes White, Gray, Pink, Charcoal, Morning Blue, Clementine, and Sunrise Yellow, while steel finish refrigerators now include hues labeled Tuscan, Matte Black, Navy, Emerald Green, and Stainless Steel.
Kanghyup Lee, Executive Vice President and Head of Sales and Marketing of the Digital Appliances Business at Samsung Electronics describes the Bespoke concept as an extension of a company-wide effort to offer consumers a wider range of customization options to match personal preferences, something also recently mirrored on a smaller scale with the Korean electronics giant's similarly color-focused, Galaxy Z Flip3 Bespoke Studio smartphones.
For those looking for an additional upgrade, Samsung has also updated their AI-enhanced smart home Family Hub technology – in essence of a large vertical tablet display permitting communication, reference, browsing, and monitoring from the kitchen via Samsung's SmartThings ecosystem.
The Bespoke refrigerator lineup now comprises a Bespoke 4-Door Flex, Bespoke 2-Door Bottom Freezer, and a narrow Bespoke 1-Door Flex Column. This newest Bespoke French Door refrigerator should appeal to households requiring larger capacity 3-door and 4-door configurations; the option for full and counter-depth models is also available. Pricing has yet to be announced, but expect to pay a bit of a premium to stand out from the crowd.
With a wider range of colors available for customers to mix-and-match and apply across refrigerator door panels, alongside the addition of new French door configurations, the Samsung Bespoke suite may be the closest one can get to pretending they're Anni or Josef Albers decorating a kitchen.