60-year-old Belgian company Van Den Weghe recently changed directions and decided to collaborate with designers and architects to create a new furniture and accessory collection called Van Den Weghe ITEMS. One of the first designers on board was Quentin de Coster, who began work on a series of lamps that focus on the qualities of marble as a material, as the company had been known for their natural stone.
After de Coster visited to the company, he was inspired to design the minimal SATELLITE, a lamp that joins two basic cylinders together. A LED tube bulb fits within a notched out section of the marble to create a simple table lamp in either black or white.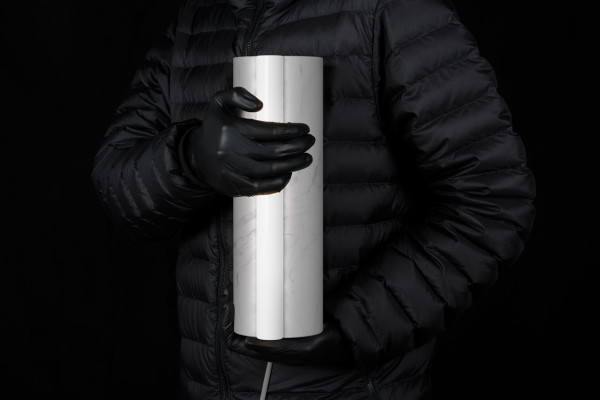 Photos © Stéphanie Derouaux.