Anthony Roussel, whose sculptural jewelry we featured many years ago, has launched a collection of sculptural surfaces made from layers of strategically cut wood. The geometric designs can be used on the interior or exterior to cover any kind of surface you would panel or tile. The decorative panels reference geological rock formations with their repetitive linear and layered patterns.
Roussel bonds thin layers of cut birch, maple, ash, oak, sycamore, and walnut to get the depths and tones he's looking for.
Above: Étagé Colour
Étagé
Carré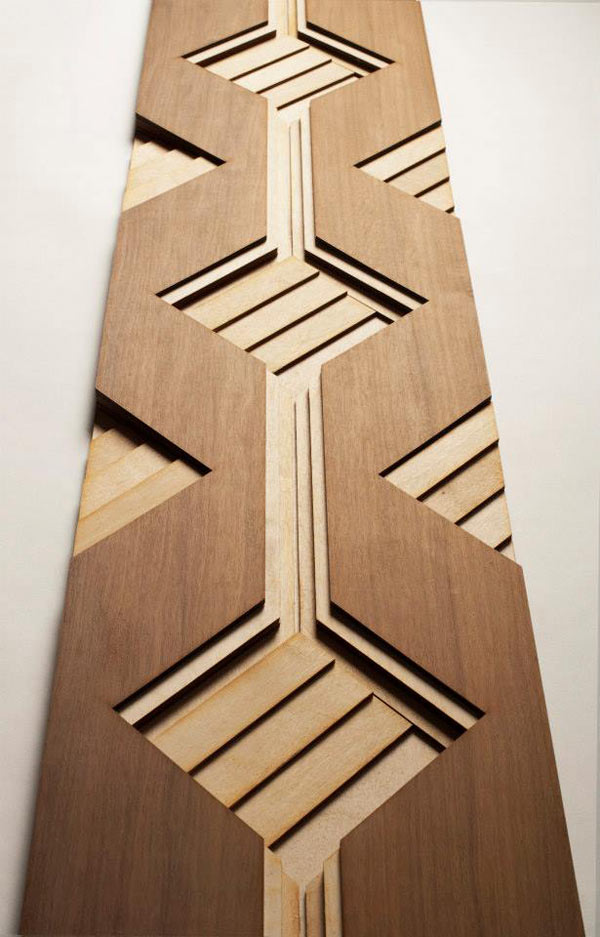 Photos by Marcos Bevilacqua.

Design From Around The Web