Dutch design house TOOtheZOO's line of multifunctional benches called TOOaPICNIC takes seating to a whole new level. The series, designed by Jules Vreeswijk of TOOtheZOO and Joost Waltjen, includes four benches with picnic table-like legs that feature a range of applications for offices, the home, restaurants, hotel lobbies, or waiting rooms. Made up of Share, Chill, Chill+, and Hide, the seats, with built-in tables, let you rest your feet while you get some work done, have a snack, or seek privacy.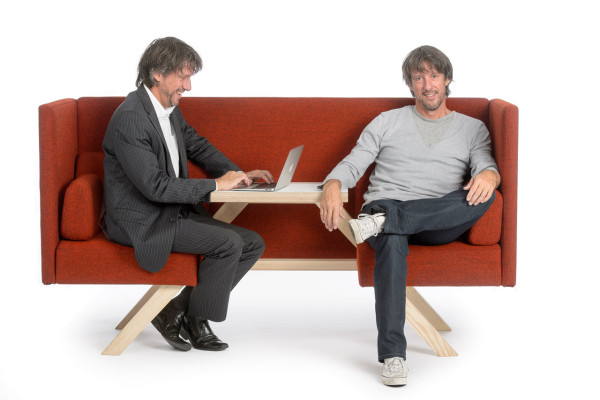 TOOaPICNIC Hide features a taller back and arms to create a cozy place to carry on a conversation or get some work done.
TOOaPICNIC Chill+ looks similar to a sofa with its back and armrests, but with the line's signature center table.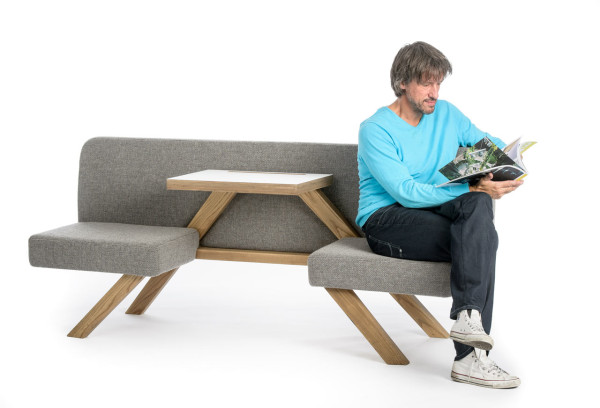 TOOaPICNIC Chill is just like the Chill+ but minus the armrests.
TOOaPICNIC Share is the stripped down version that offers a simple seat/workspace for one or two. It can also be coupled together with another one to form a work area for four people.

Design From Around The Web