Remember on of our most popular posts of all time — the Transparent Toaster concept? Well, folks, looks like we're getting closer!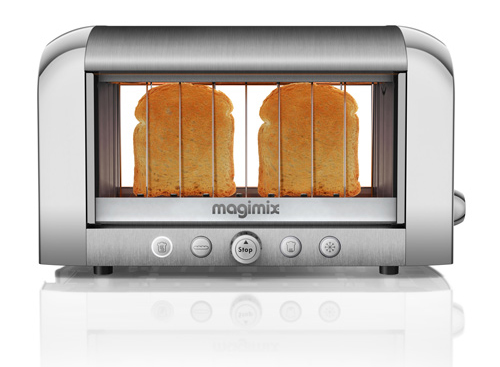 The Magimix Vision Toaster is the very first of its kind to boast clear, easy to clean, glass windows through which you can watch your bread get browner by the second. The real breakthrough is the inclusion of long life quartz elements which give constant heat for consistent browning. Add in an extra wide slot with automatic self centering, an extra lift lever to allow smaller pieces of bread to be removed safely, an accurate timing control and you've got the coolest toast-maker on the block. You can also use it for warming.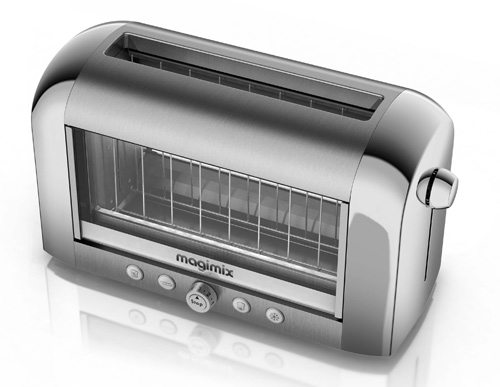 Here are some features:
Extra wide slot with automatic self centering for toasting most types of bread, buns and teacakes
Accurate timing control for simple, fast and even browning
Extra lift lever for safe removal of smaller pieces of bread
Long life high quality replaceable quartz elements
1 button = 1 function -– select from defrost, bagel, reheat and stop
Slide out crumb tray
1450 watts
3 year guarantee with Gold Seal Home Collection Service
Of course, innovation never comes cheap! The retail price will be somewhere around £160 and it will be available in UK shops some time this month.