Seeing Doubles With Victor Foxtrot's New Armchair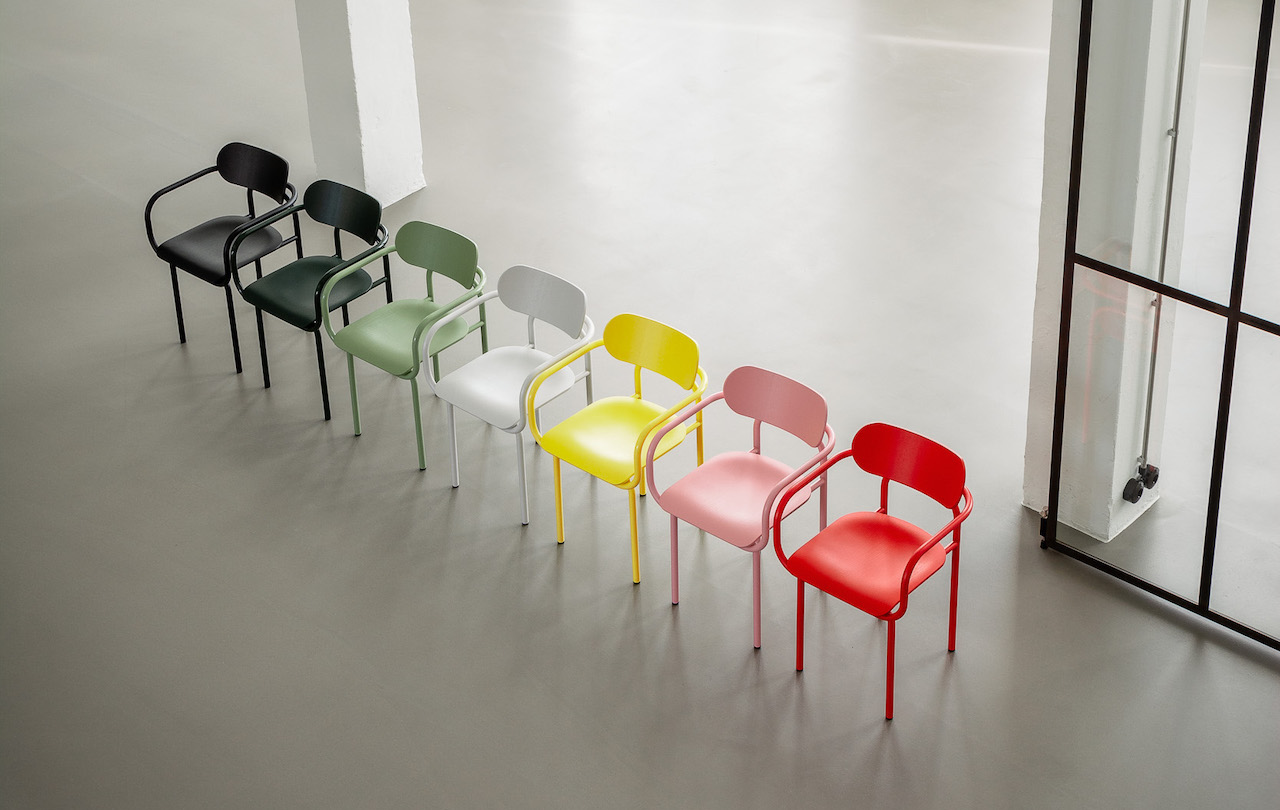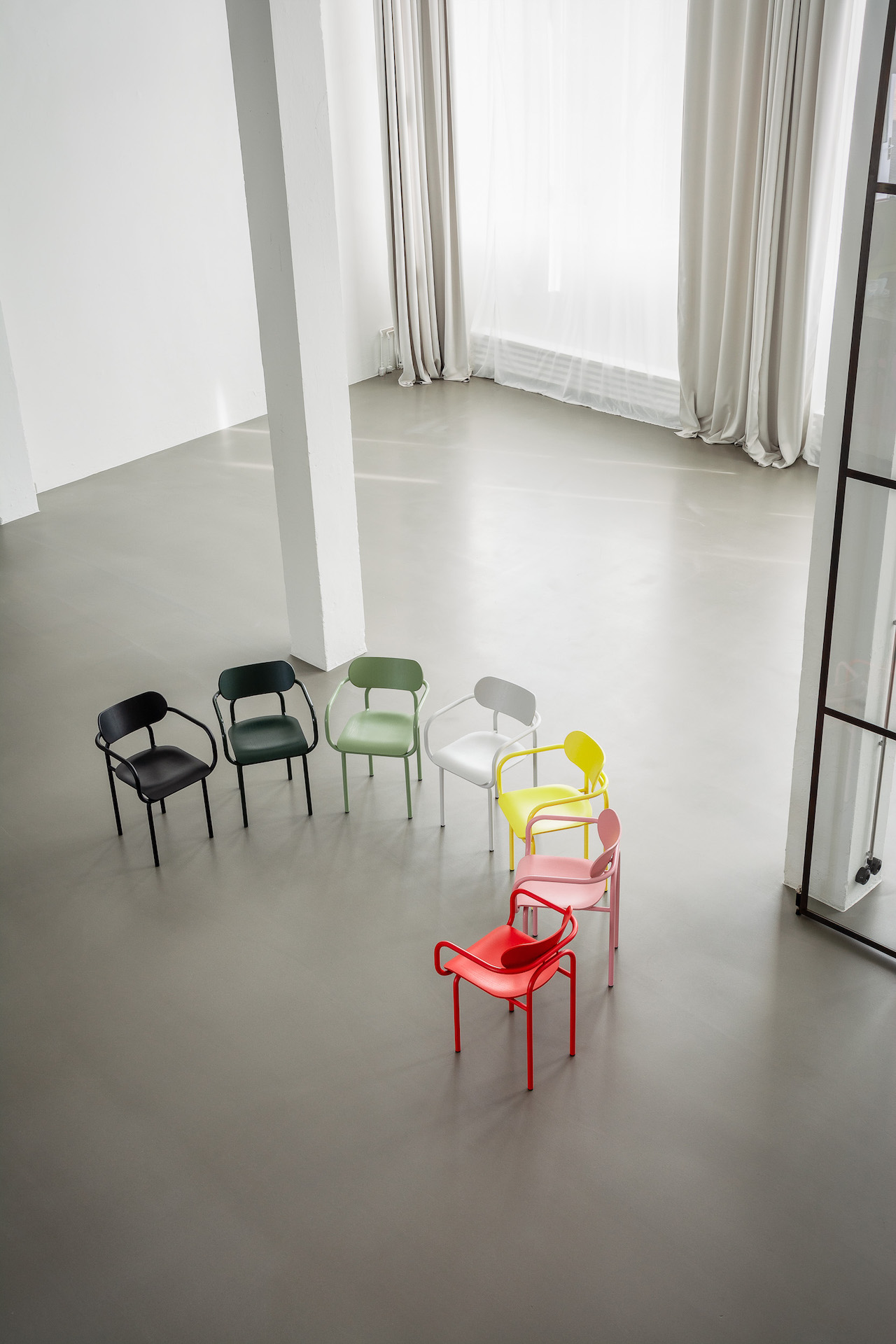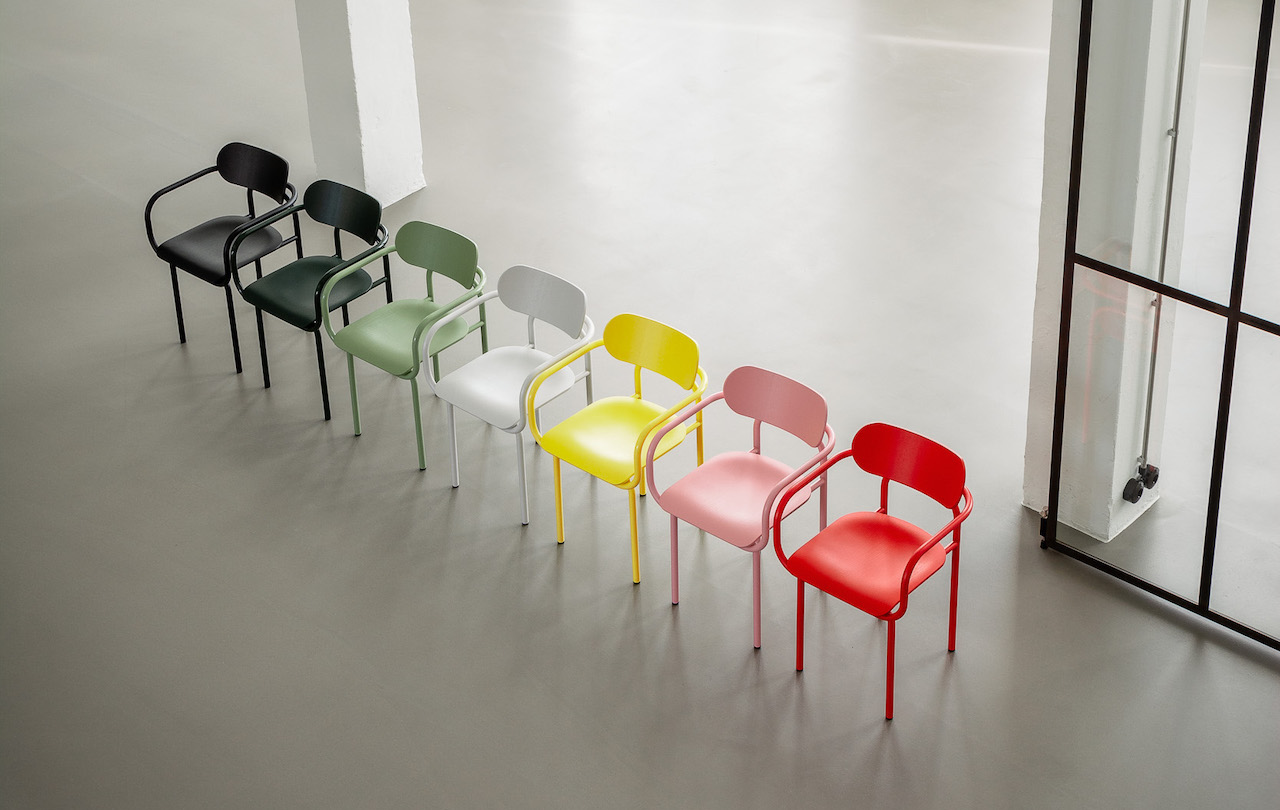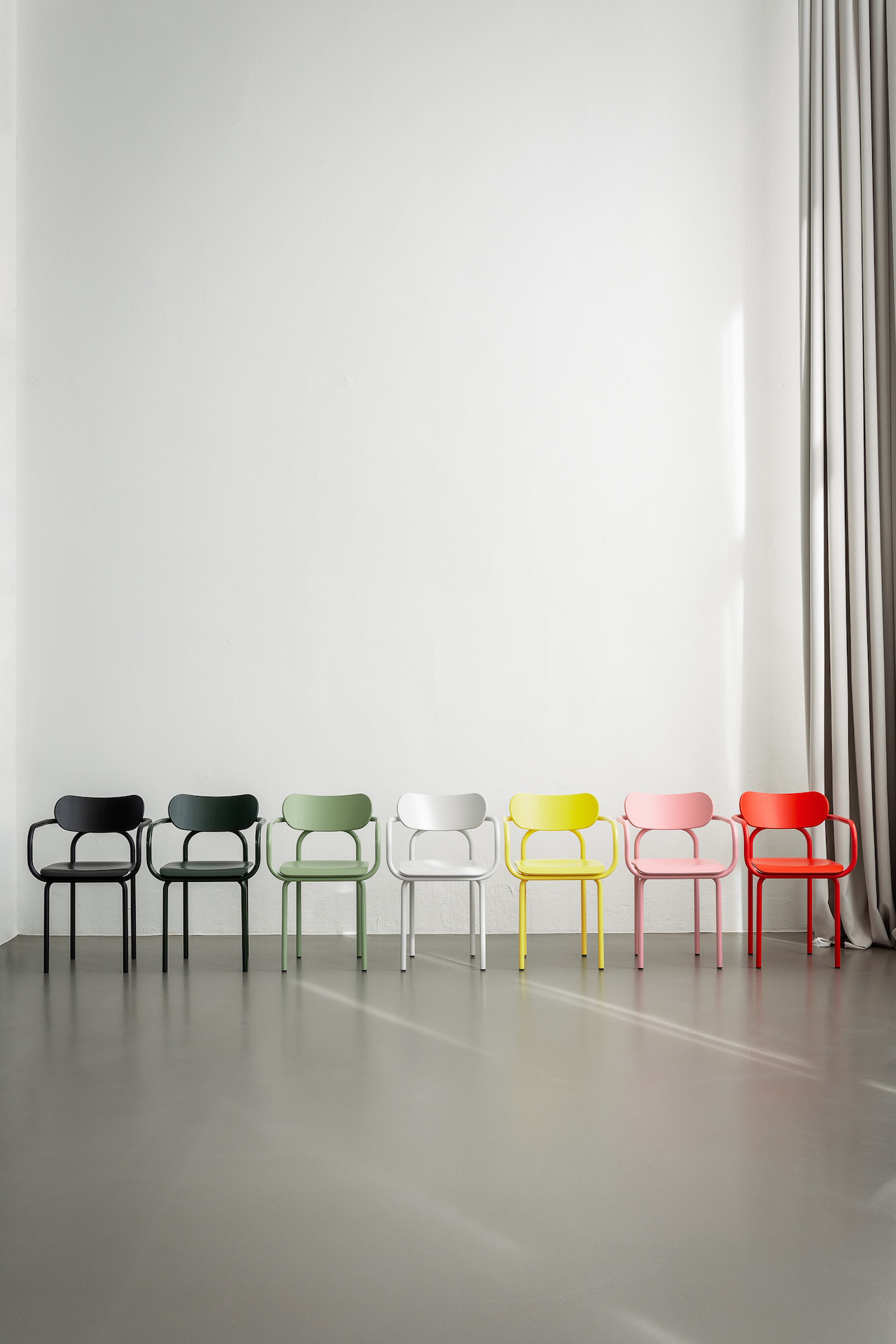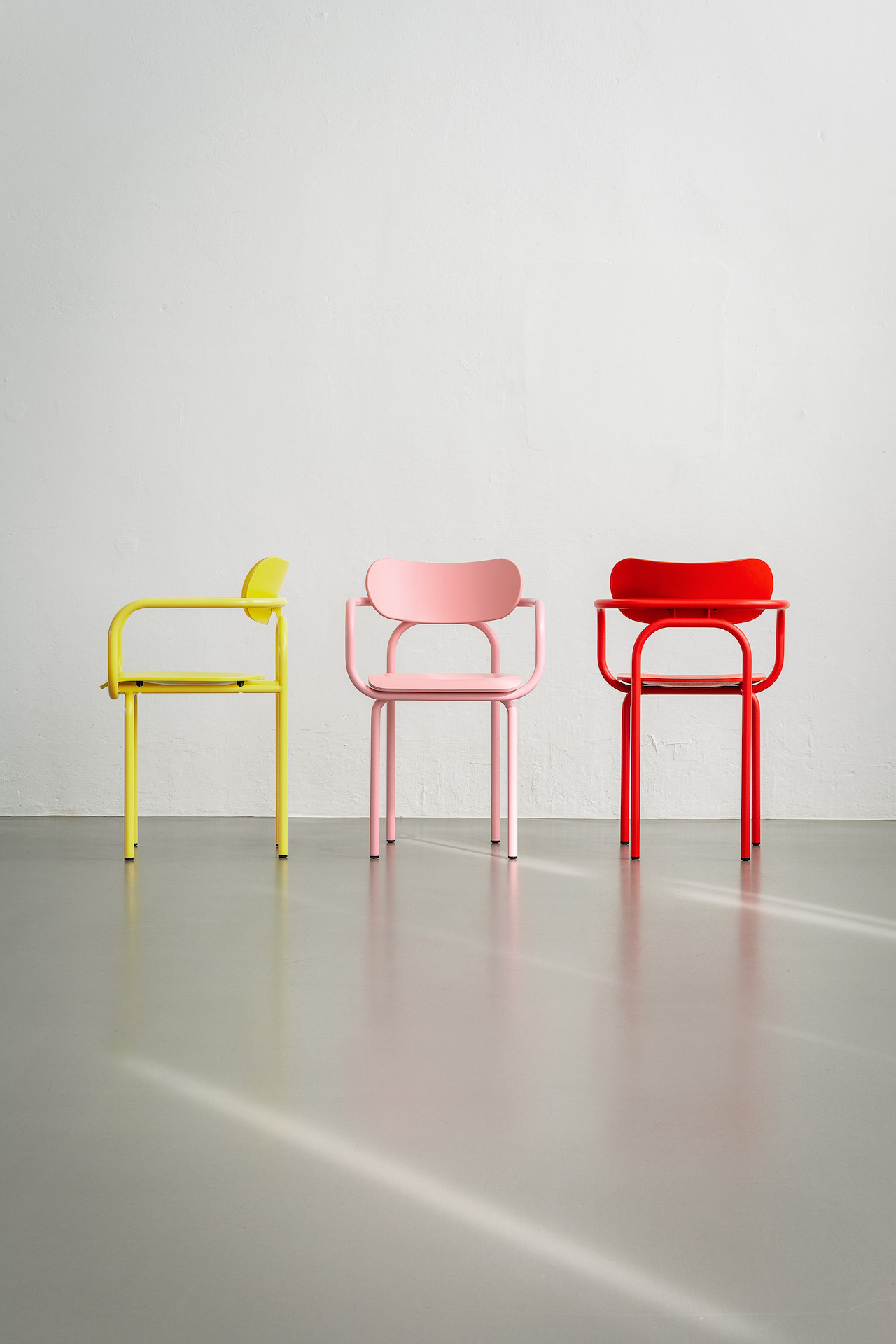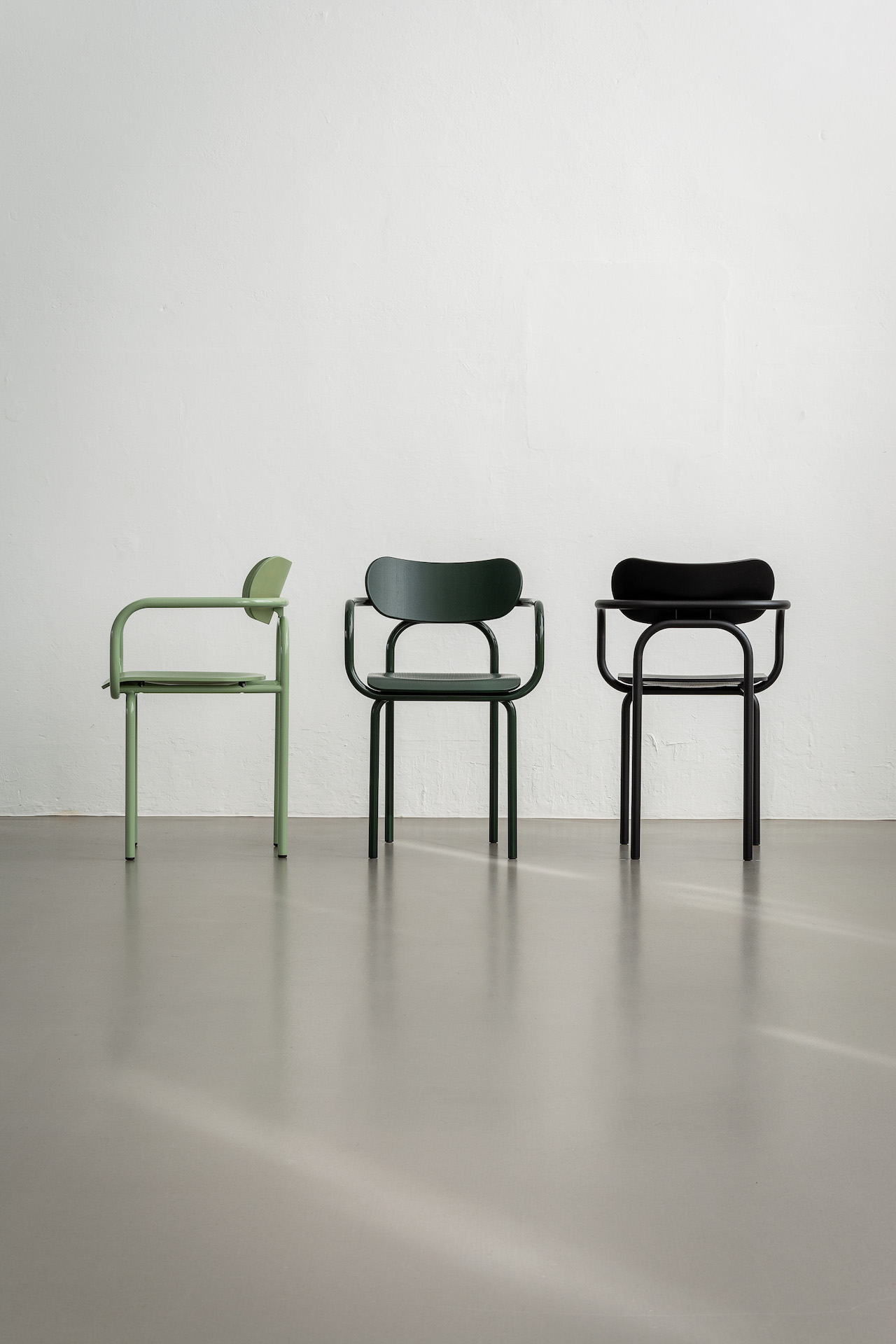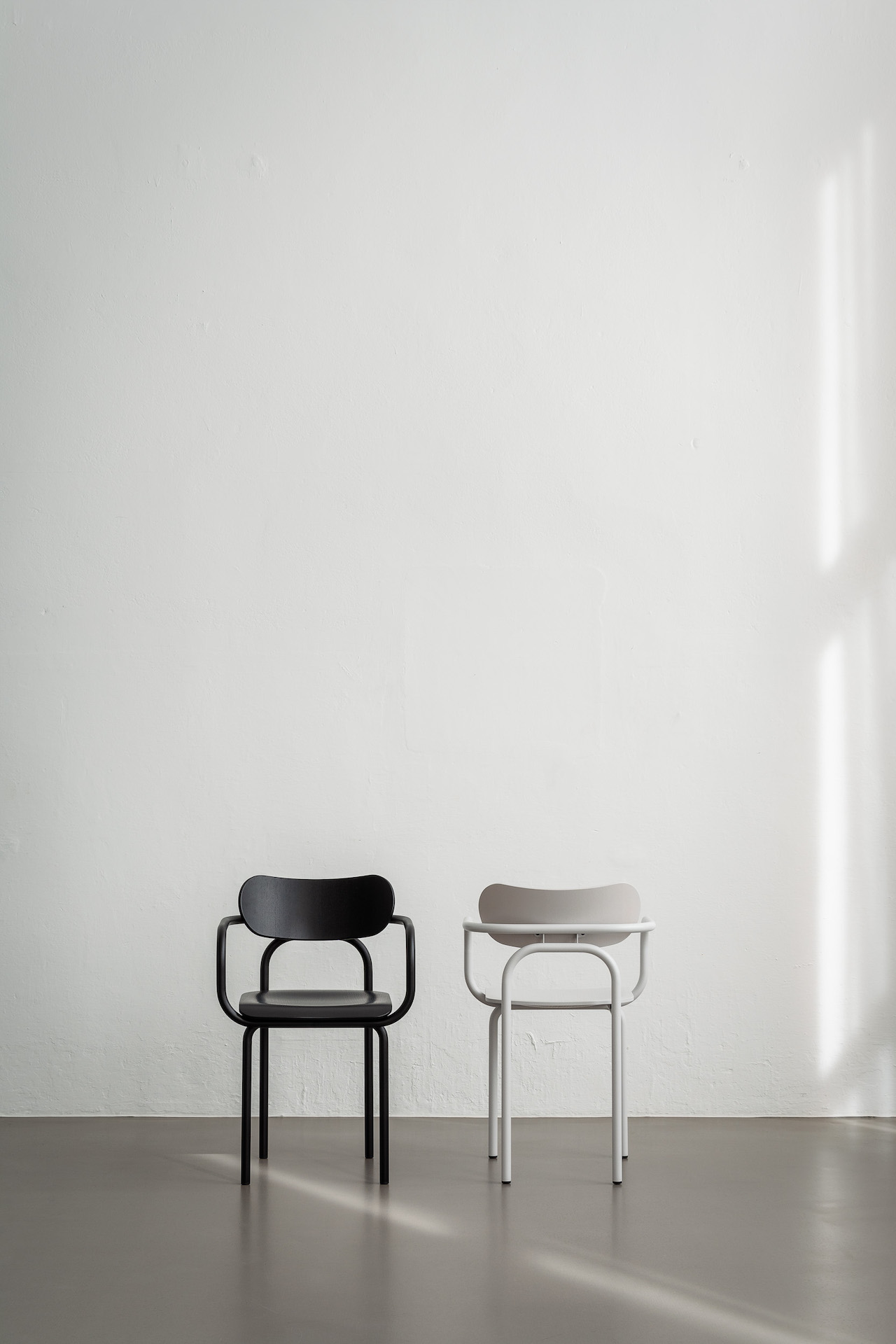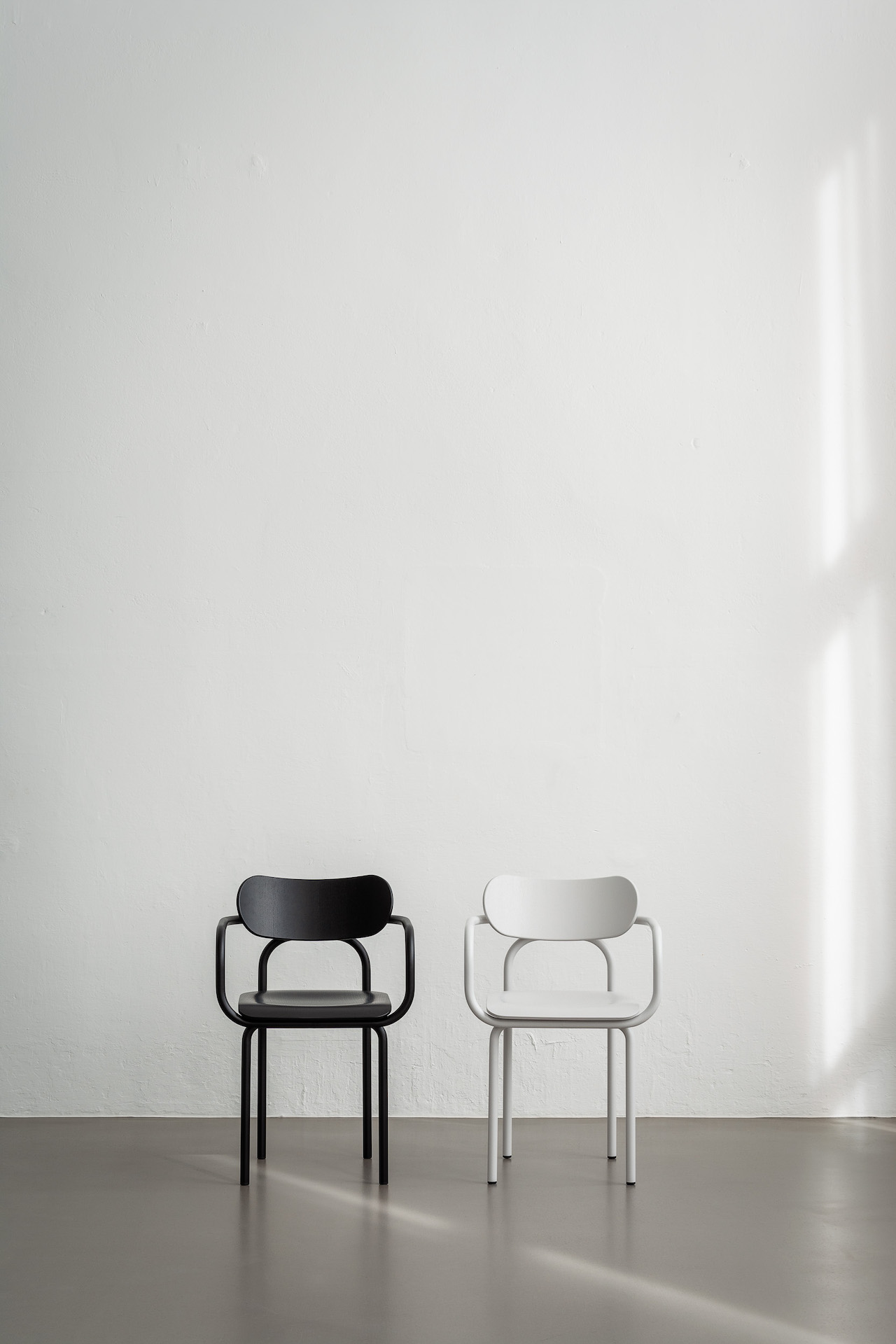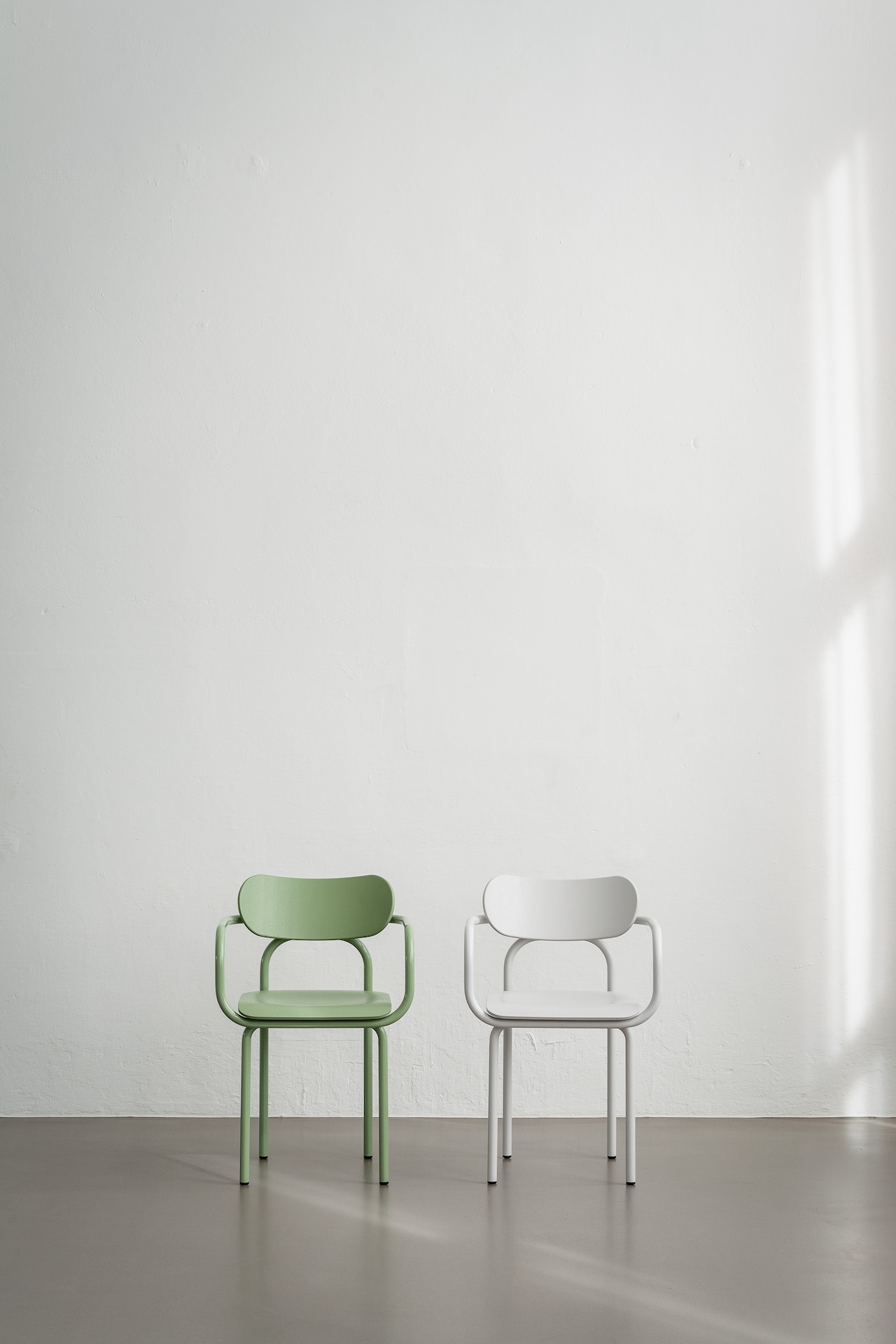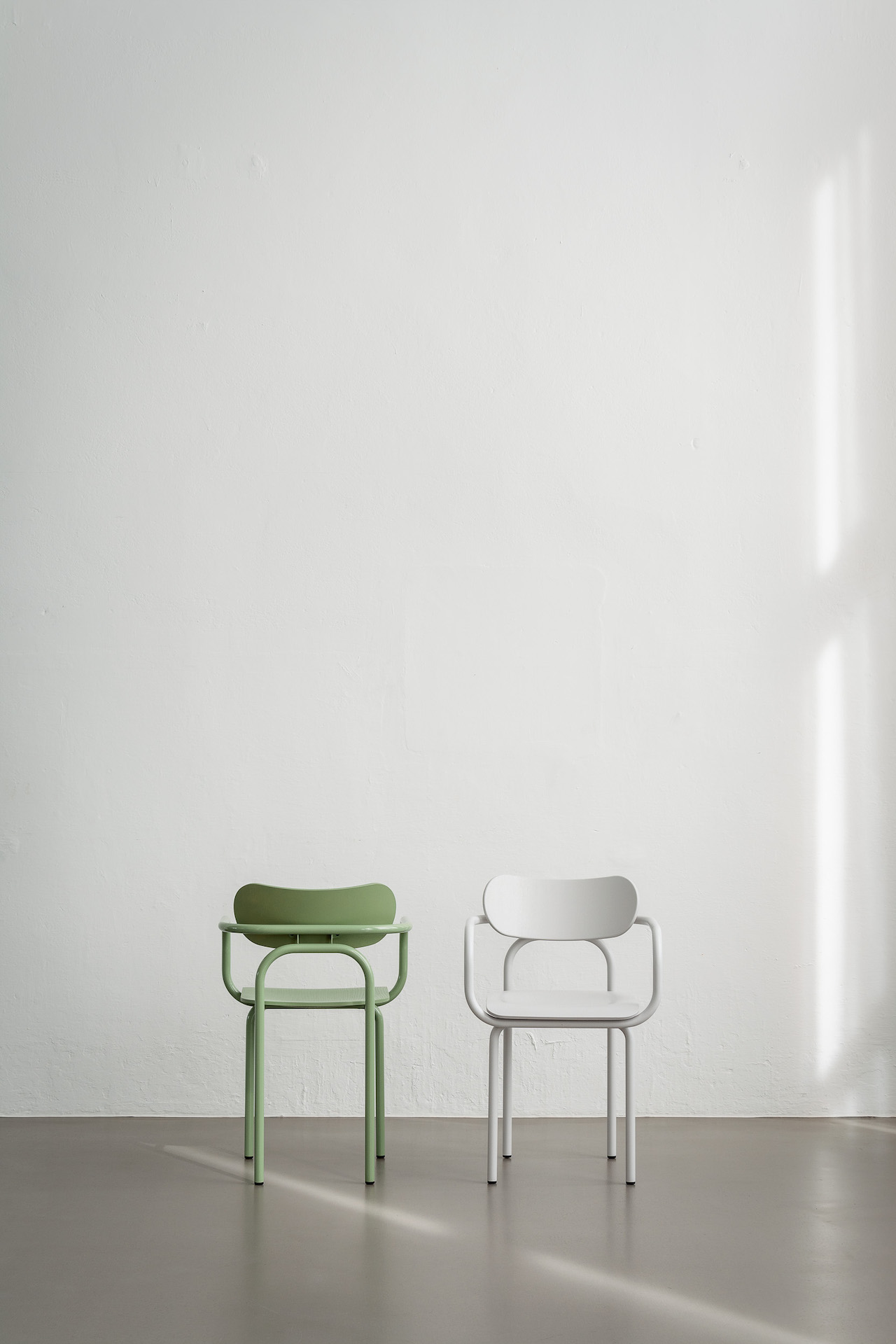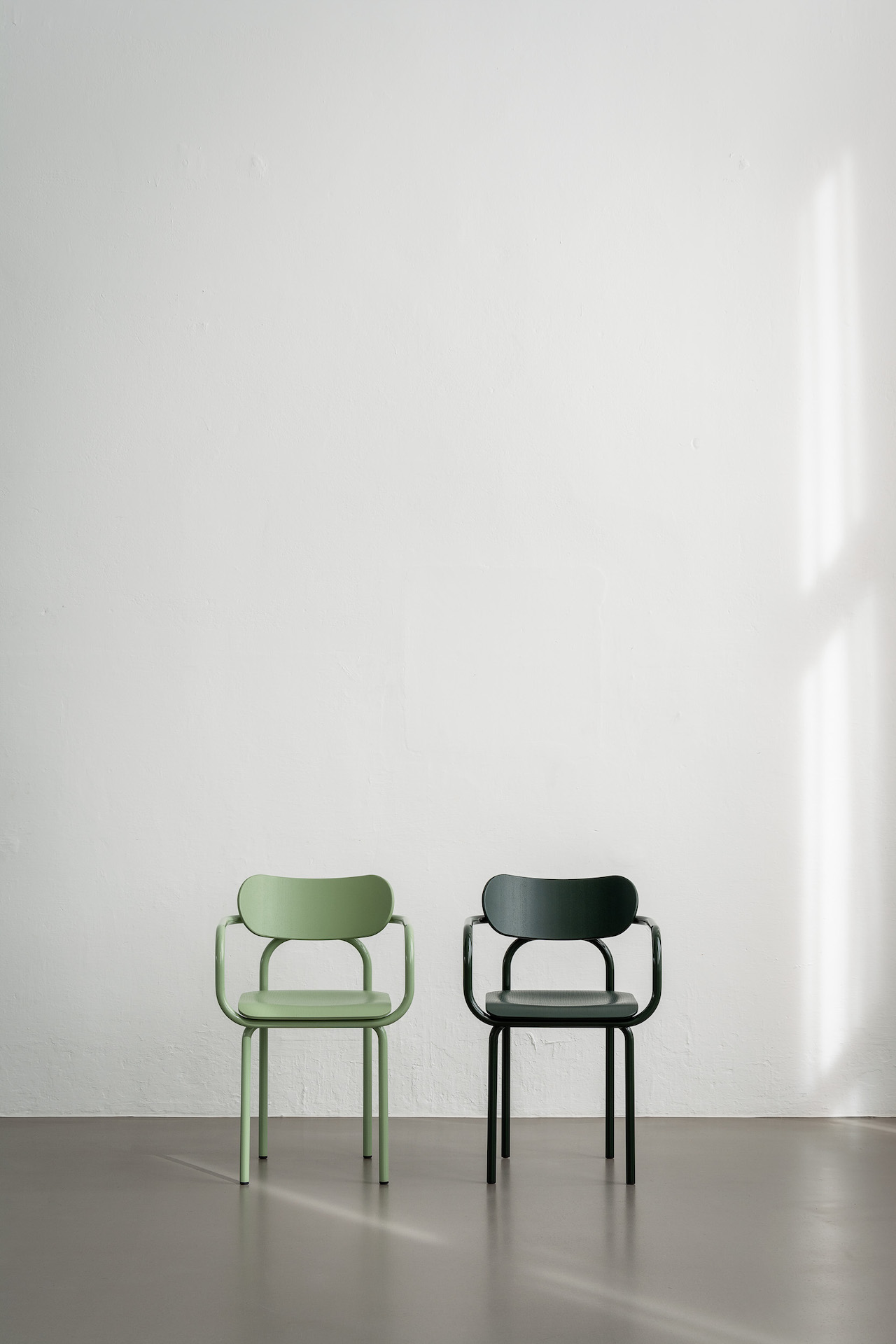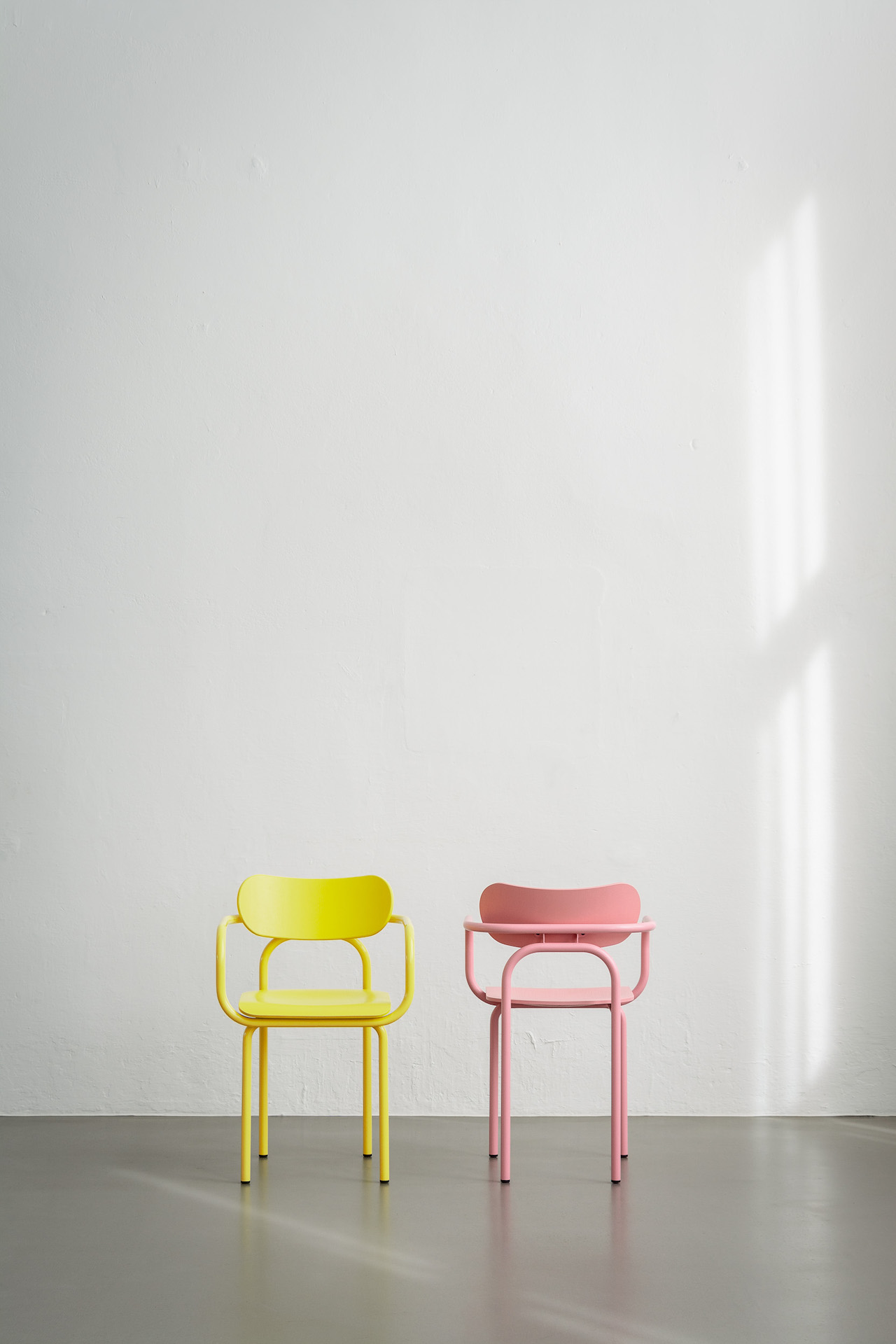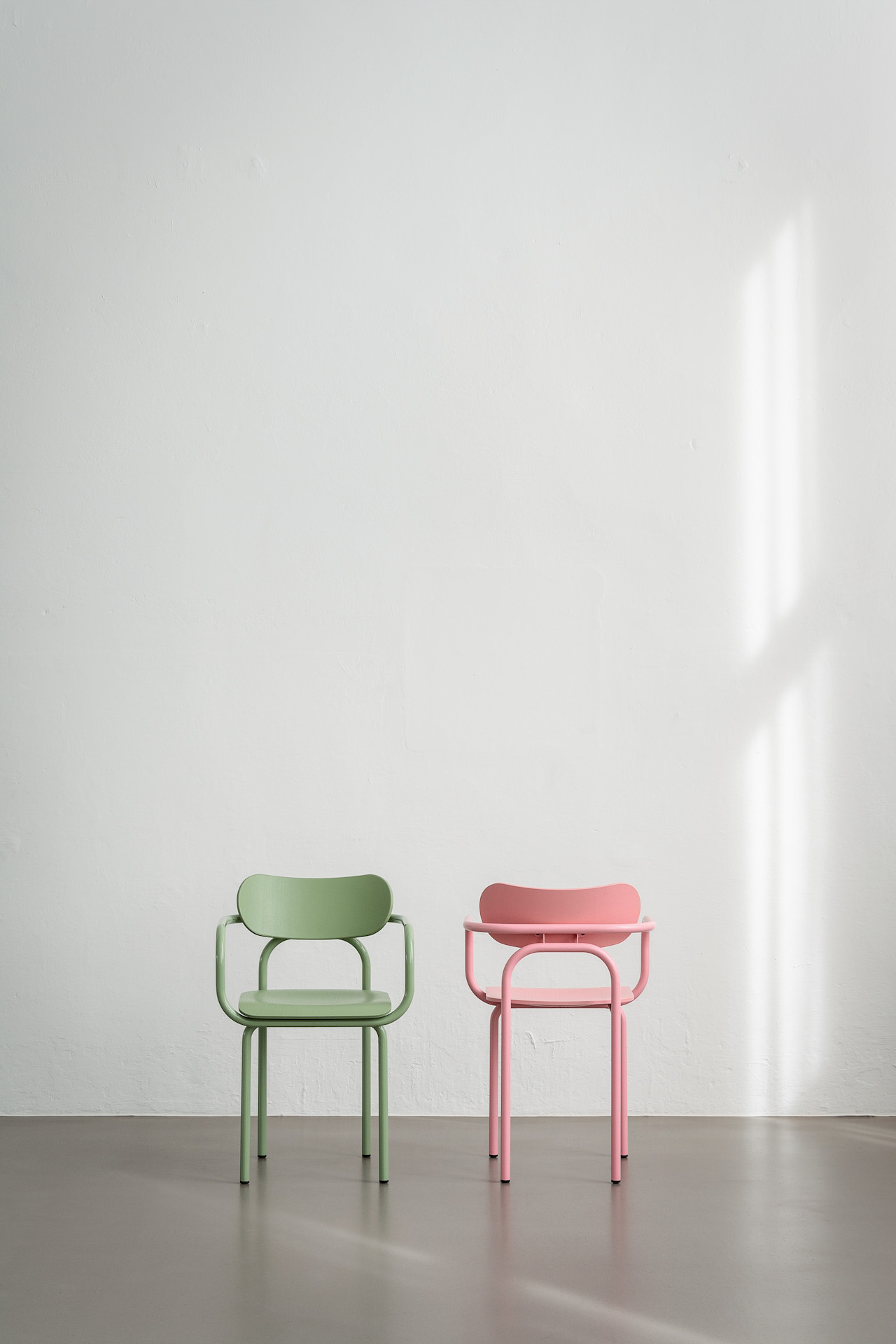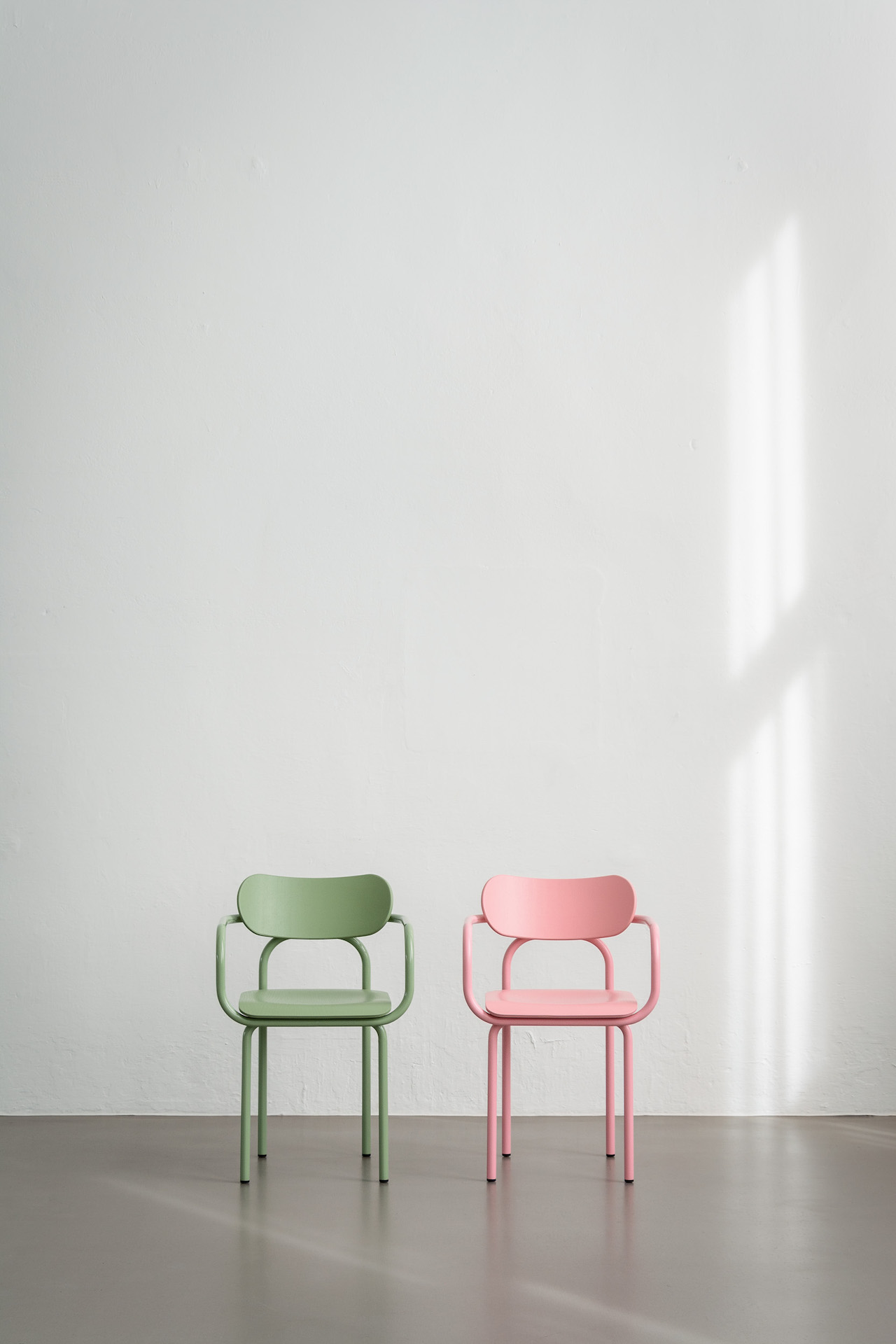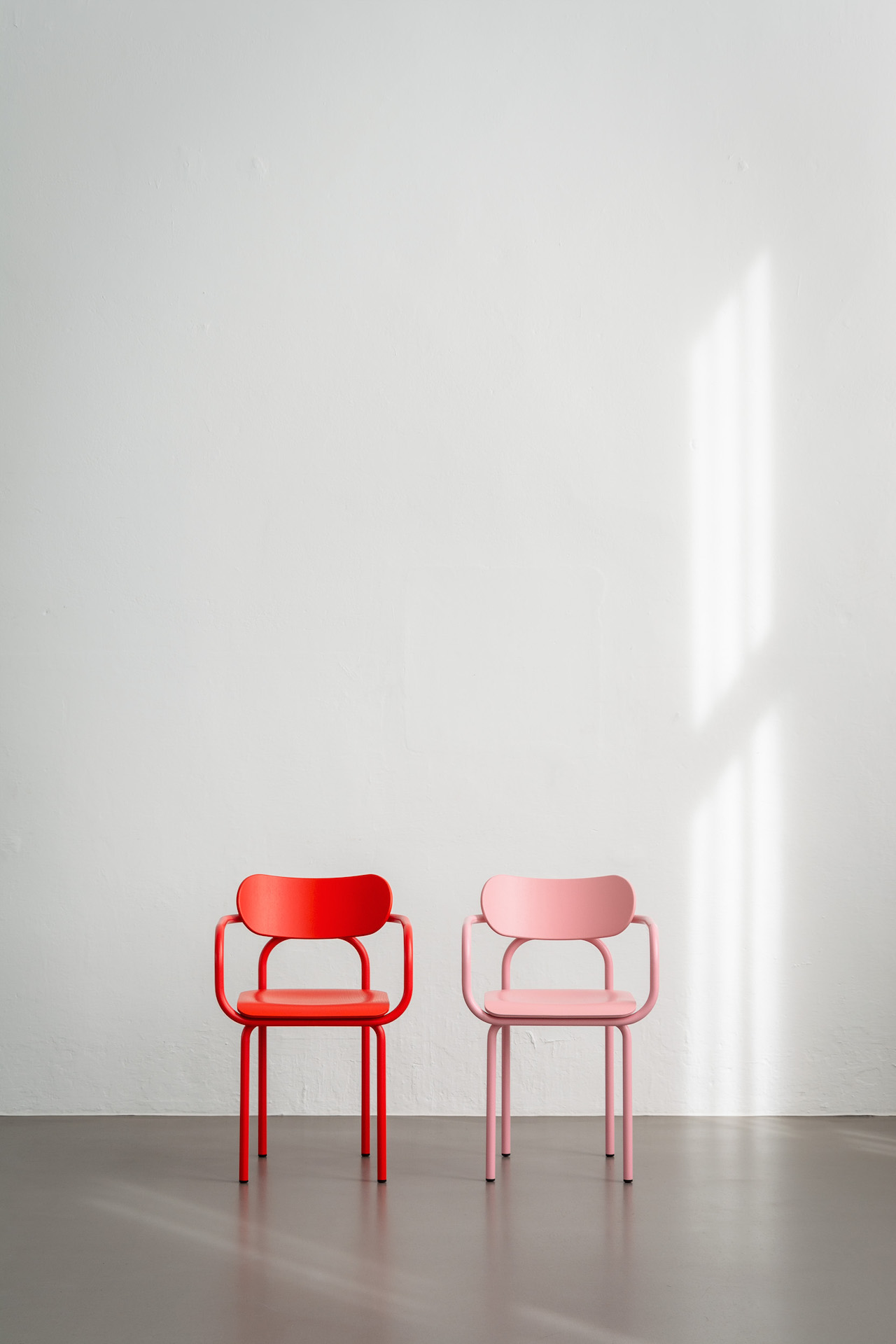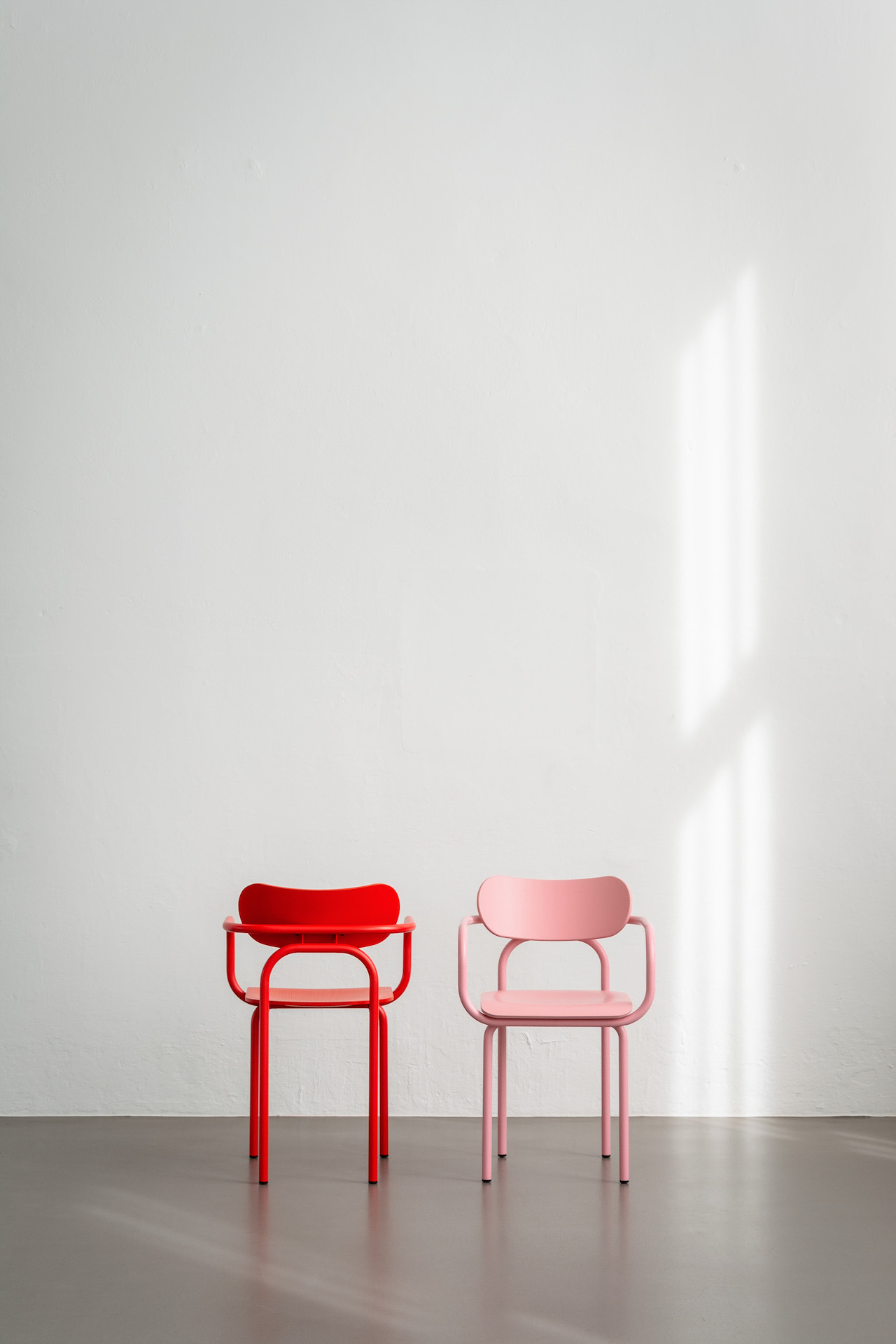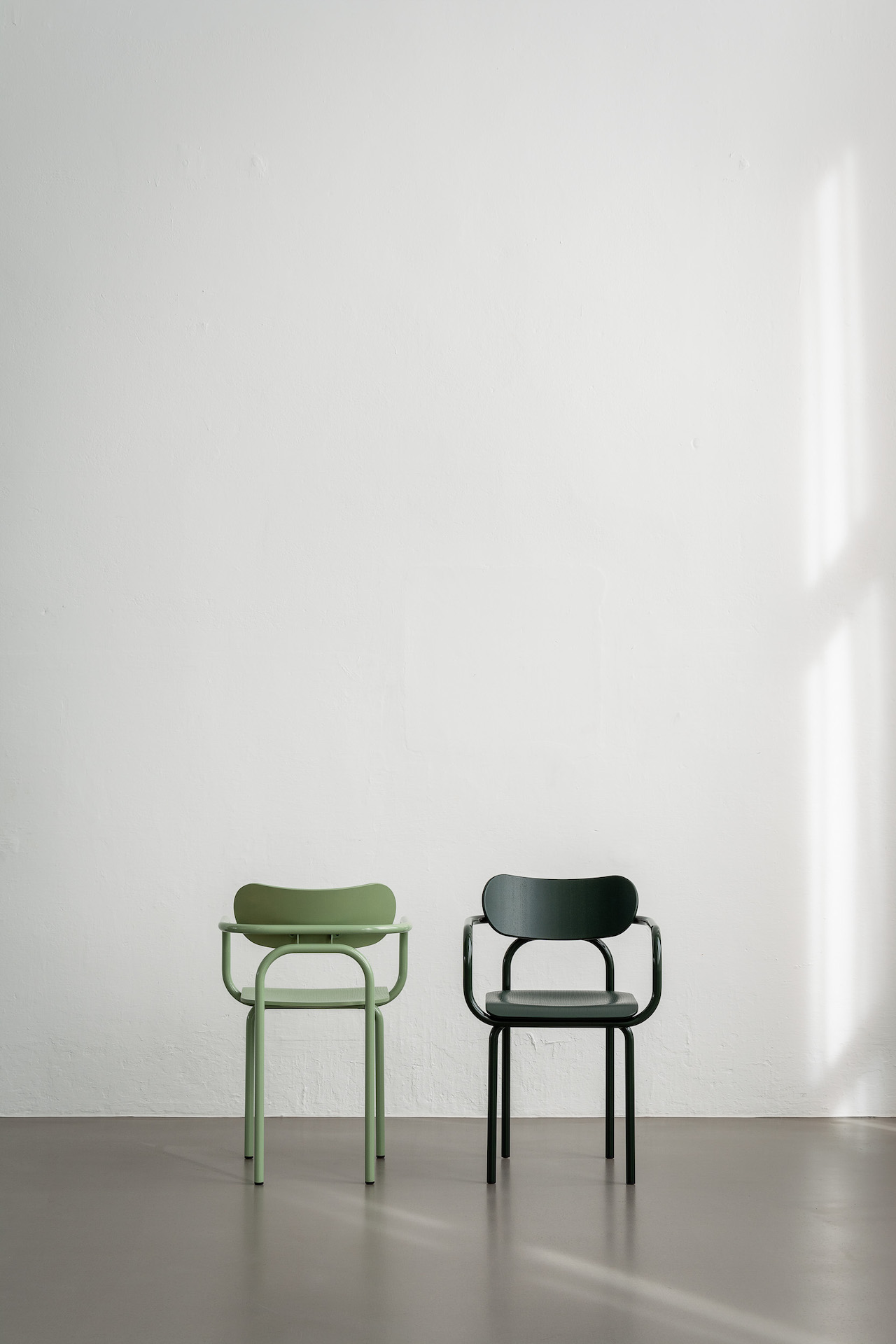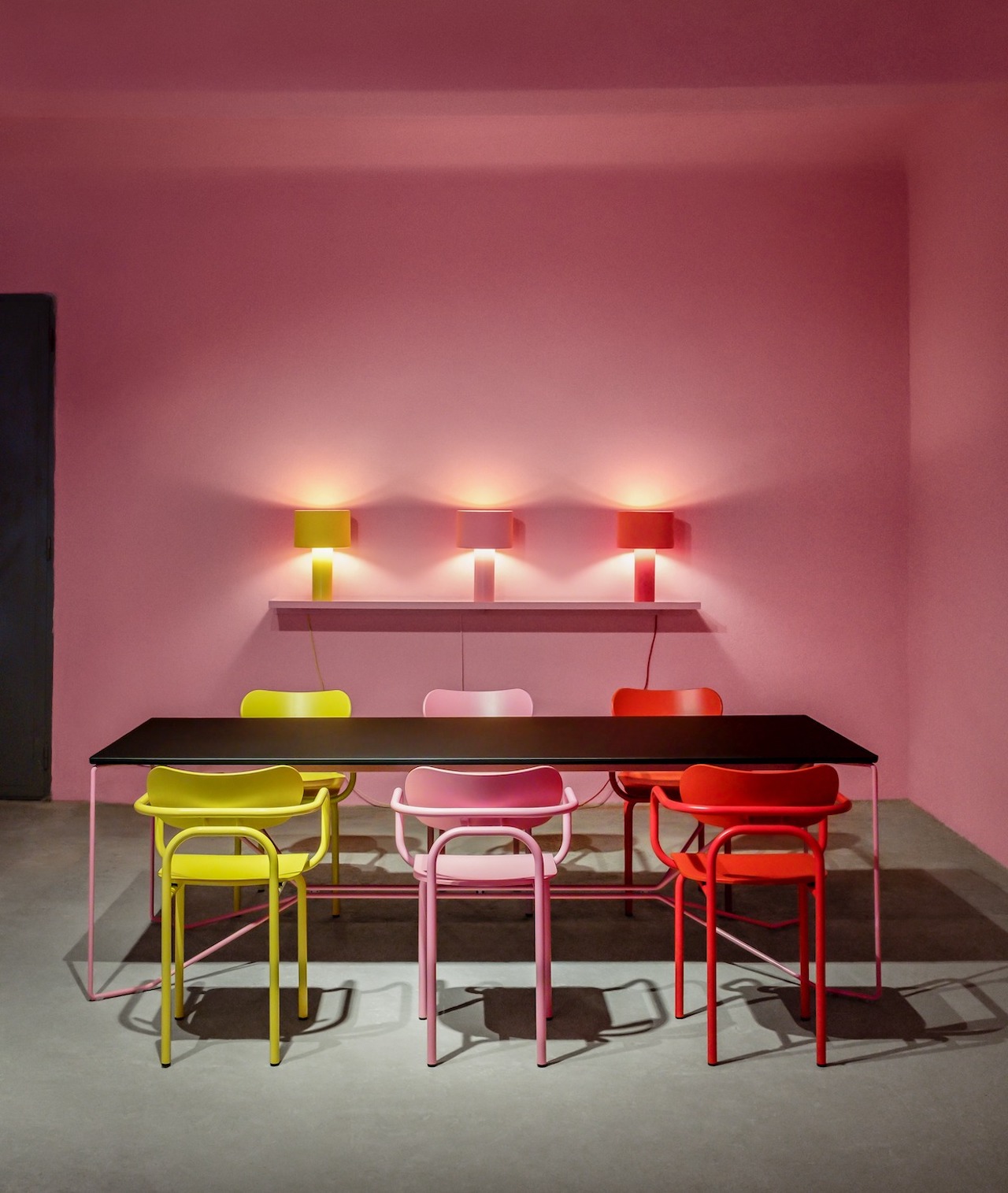 Seeing Doubles With Victor Foxtrot's New Armchair
1/18 Photos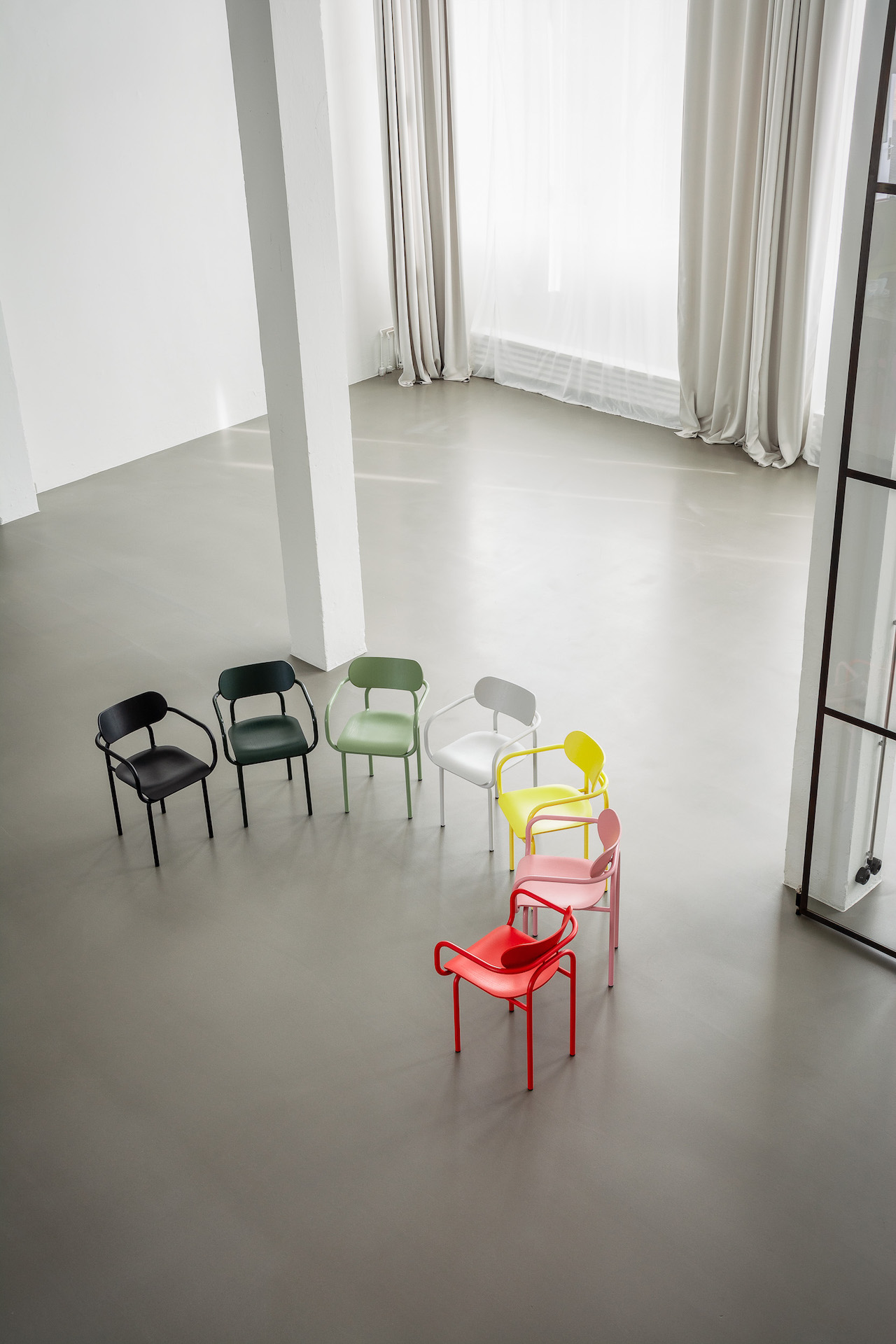 2/18 Photos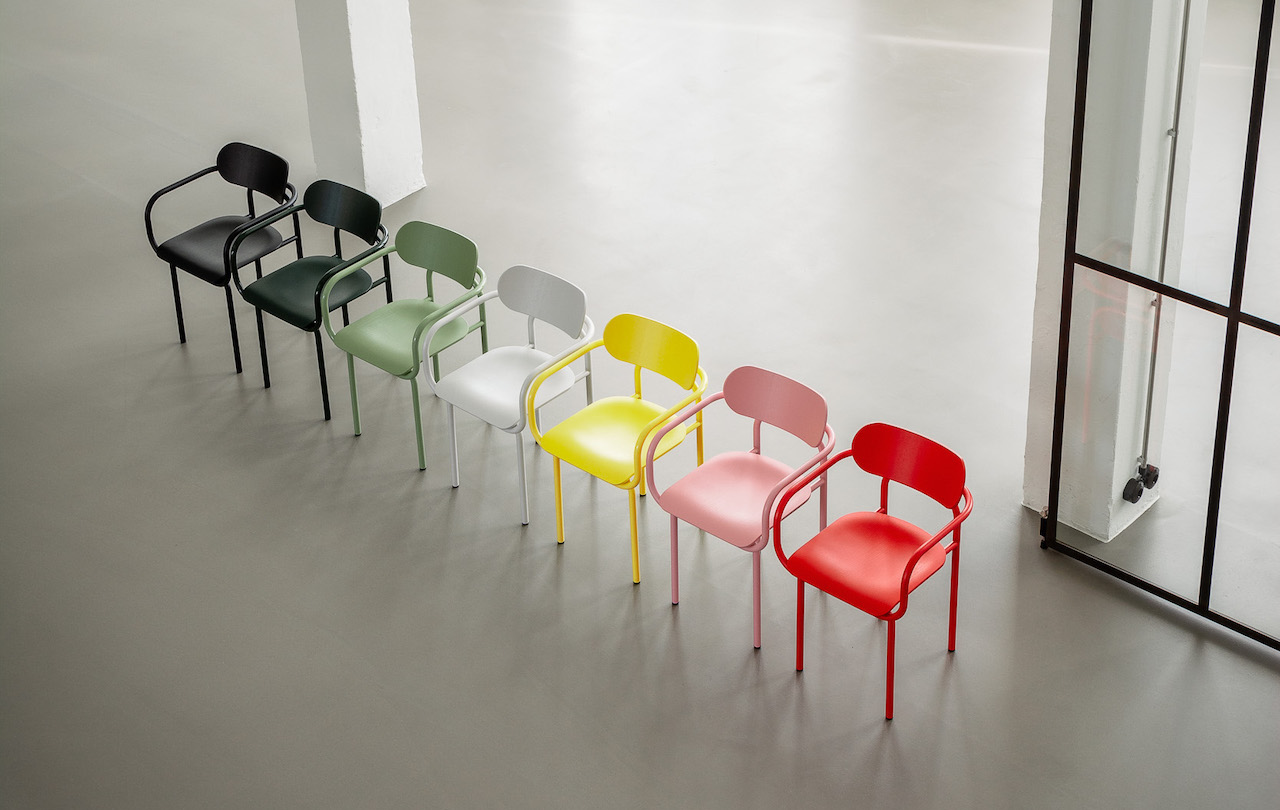 3/18 Photos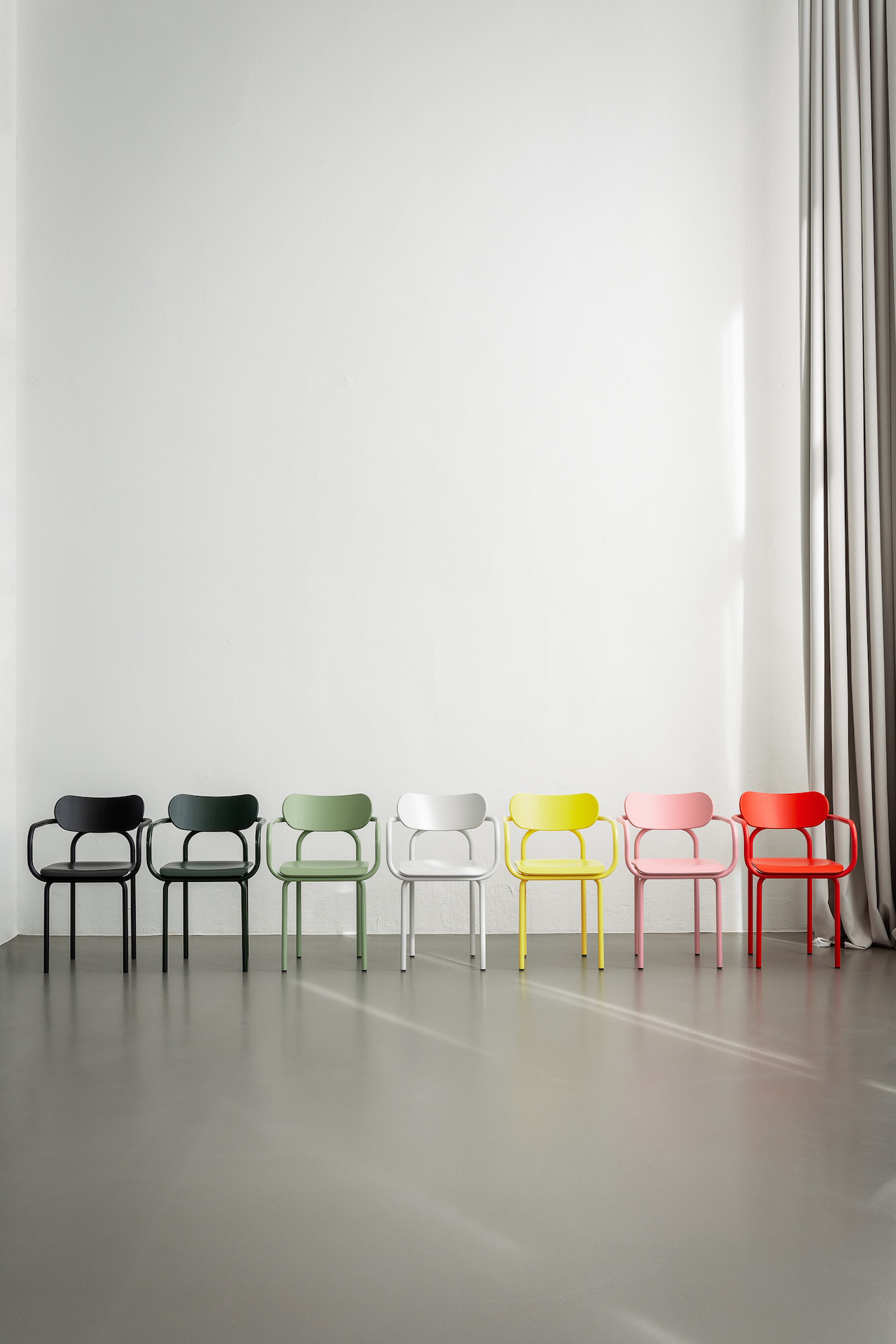 4/18 Photos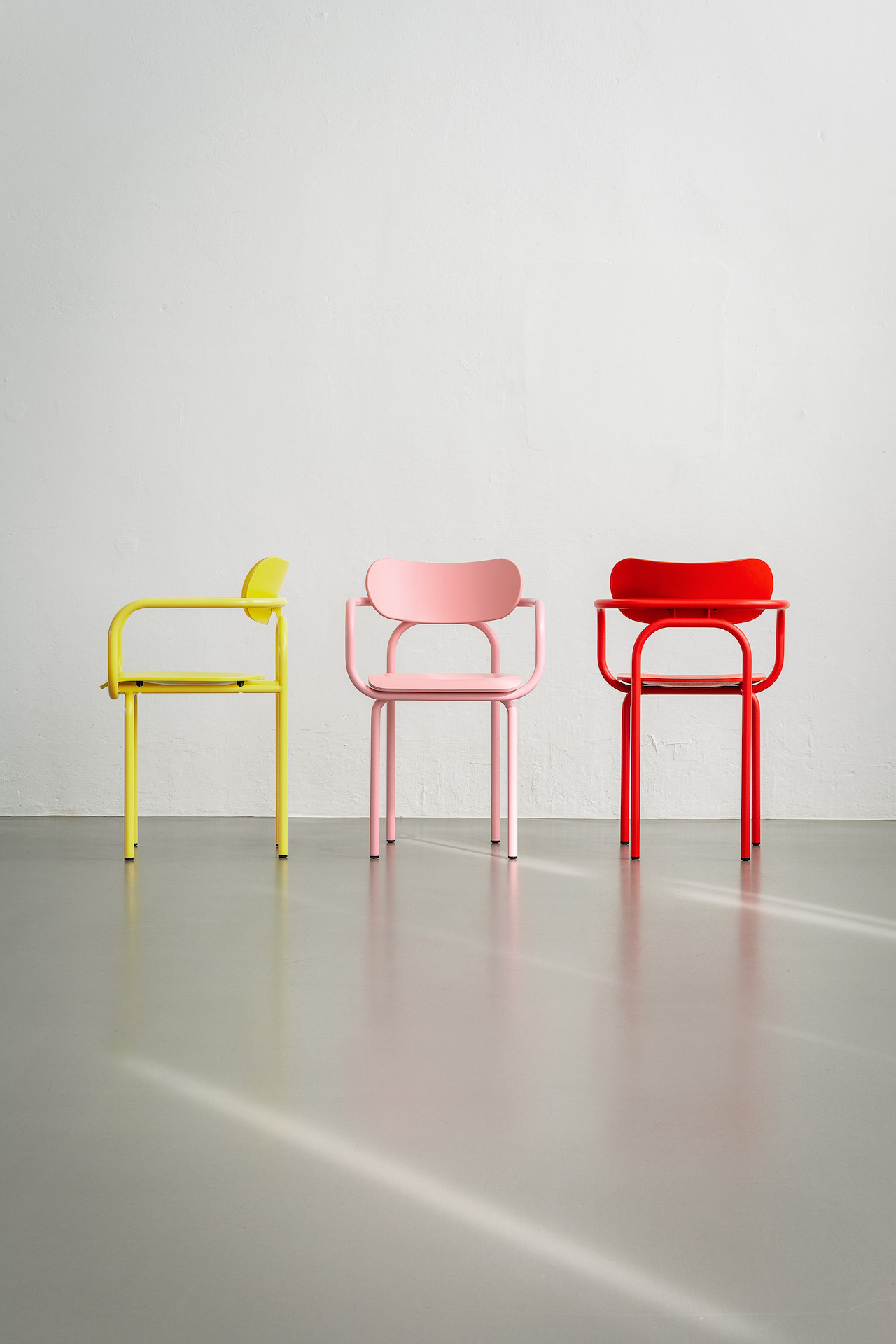 5/18 Photos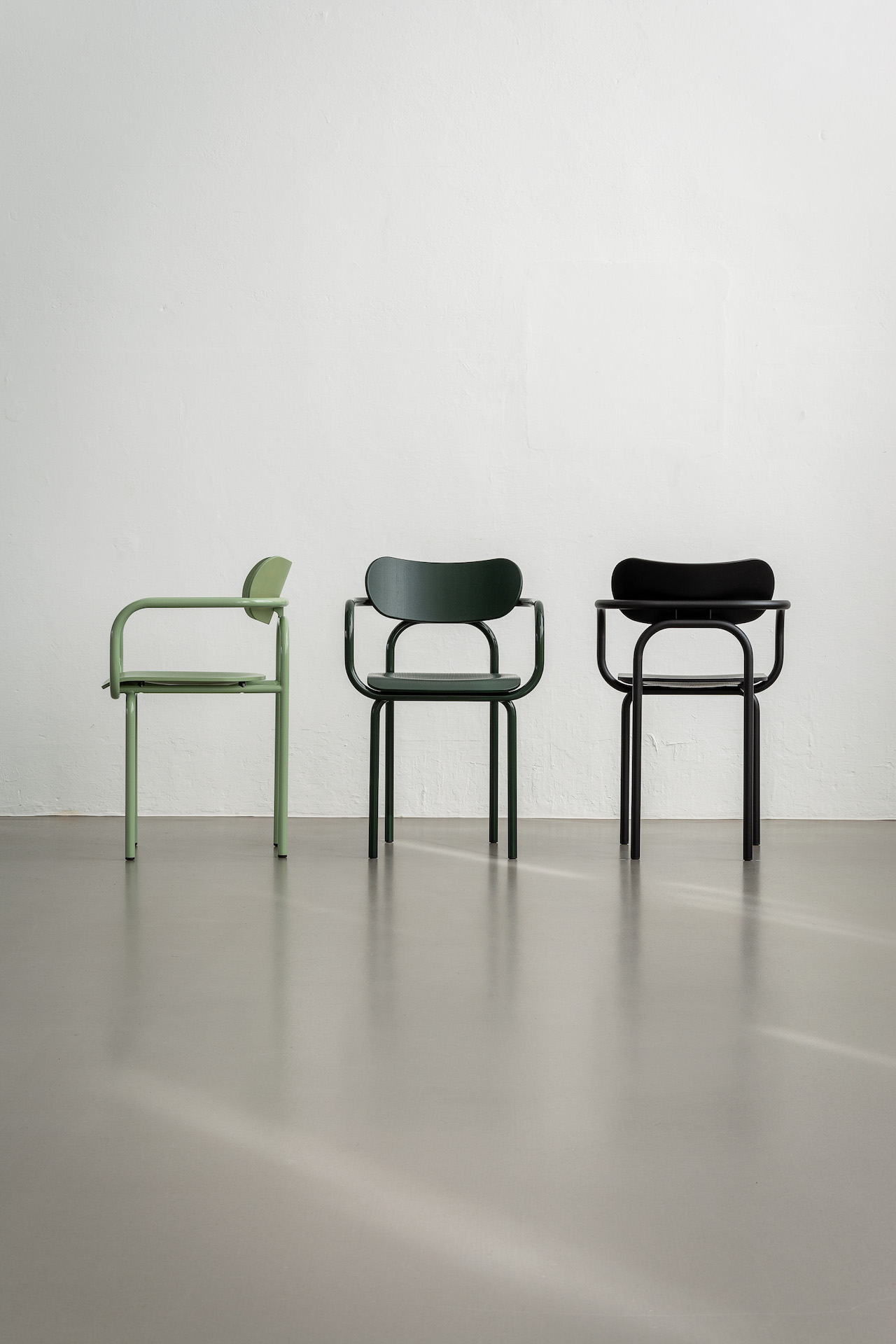 6/18 Photos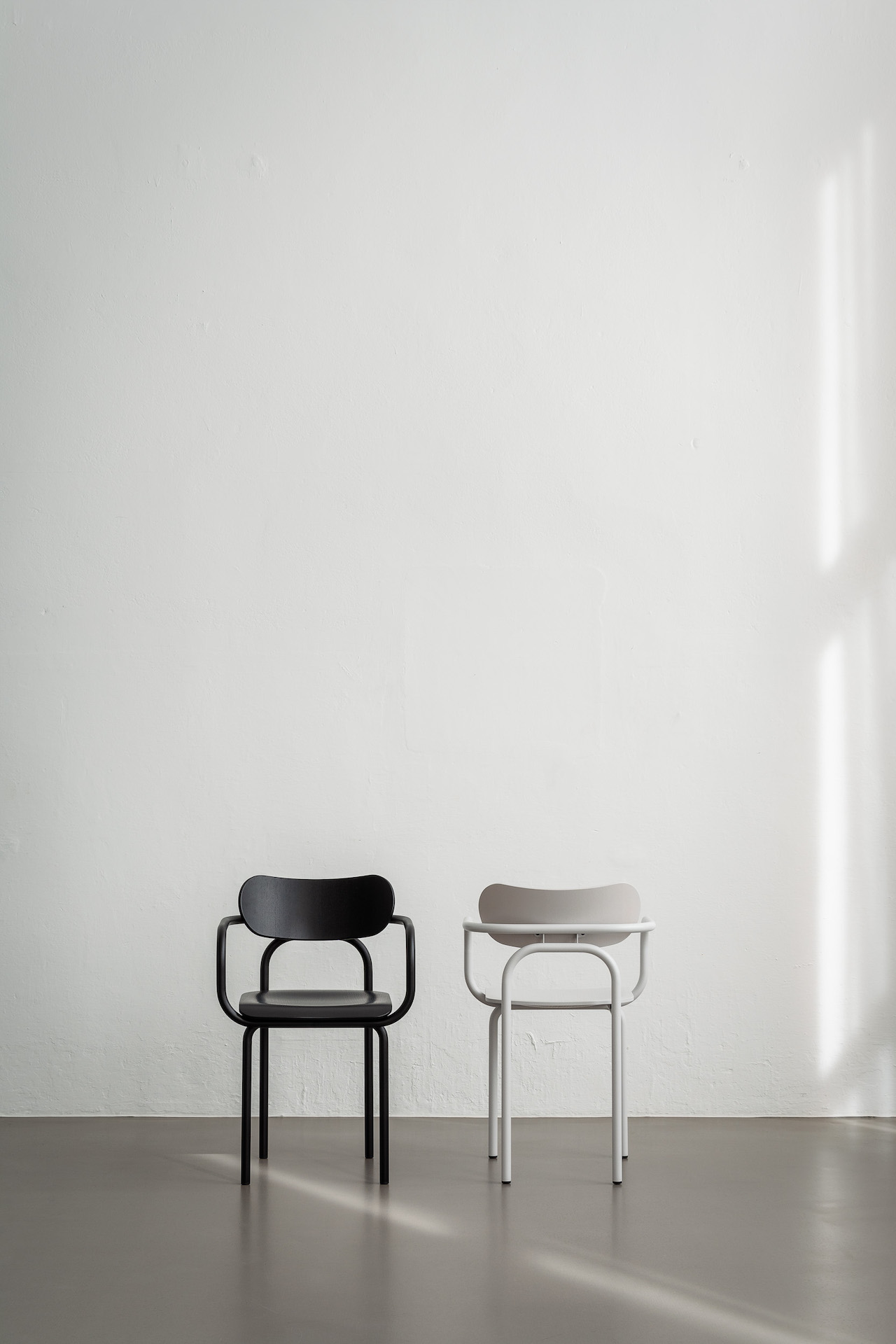 7/18 Photos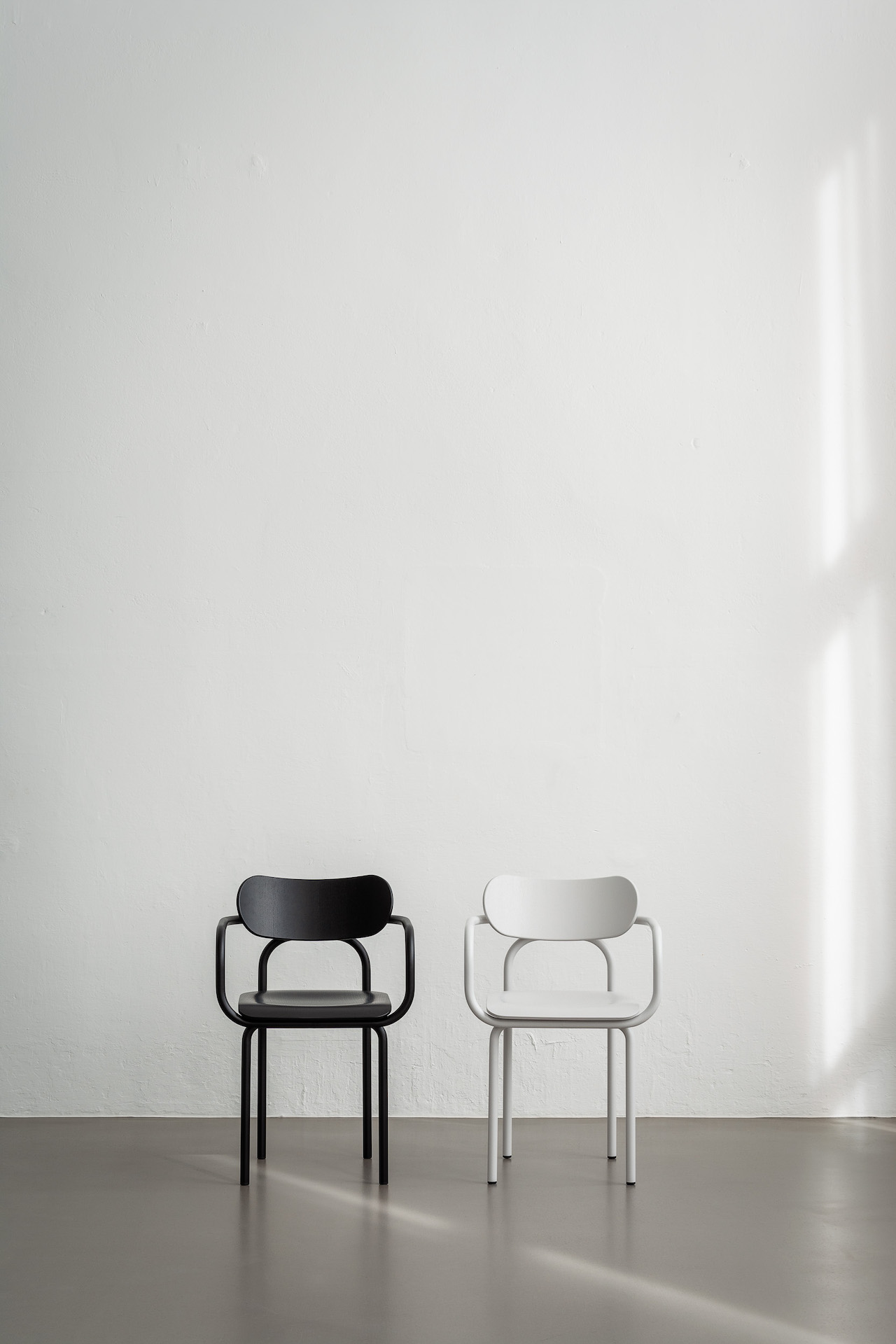 8/18 Photos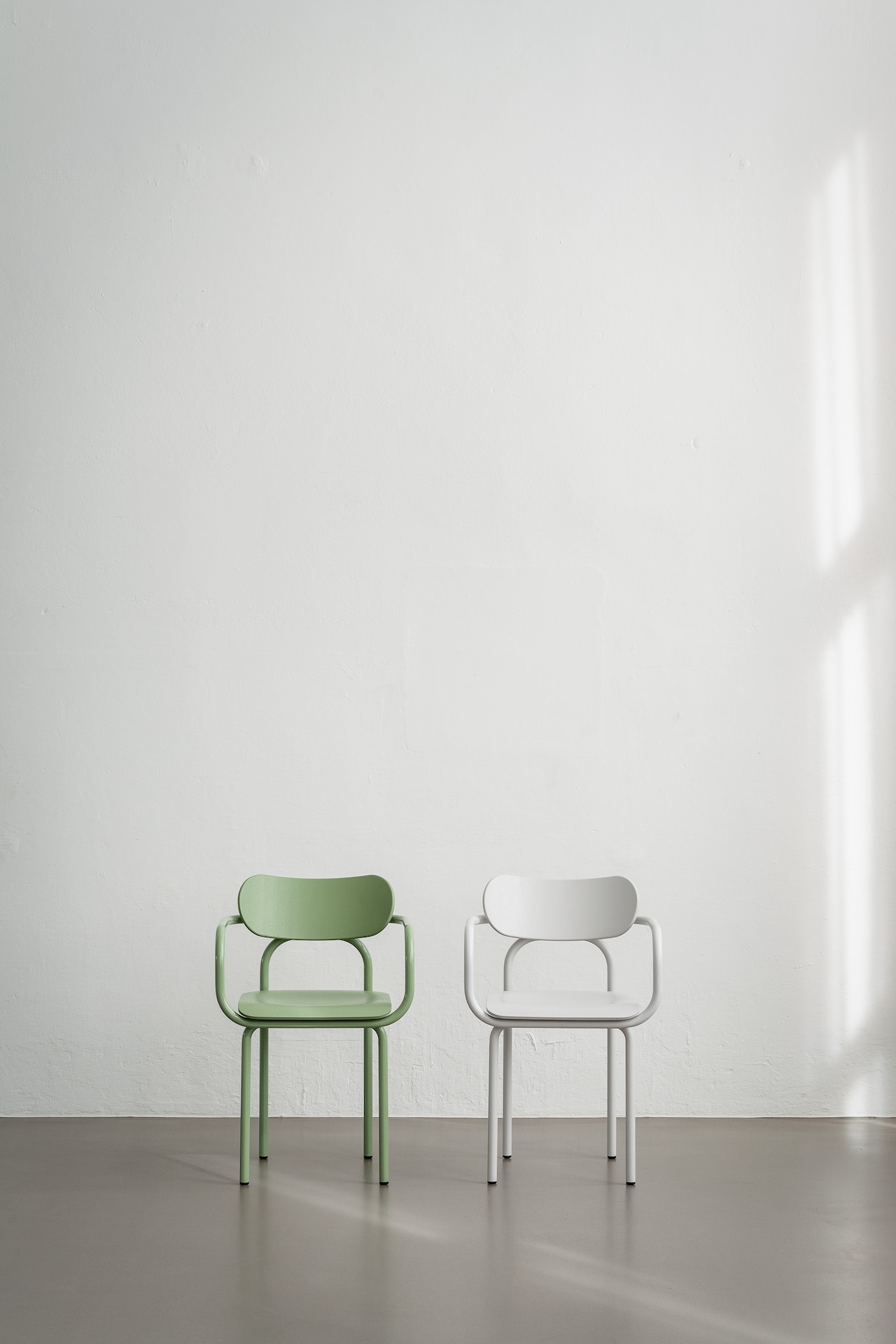 9/18 Photos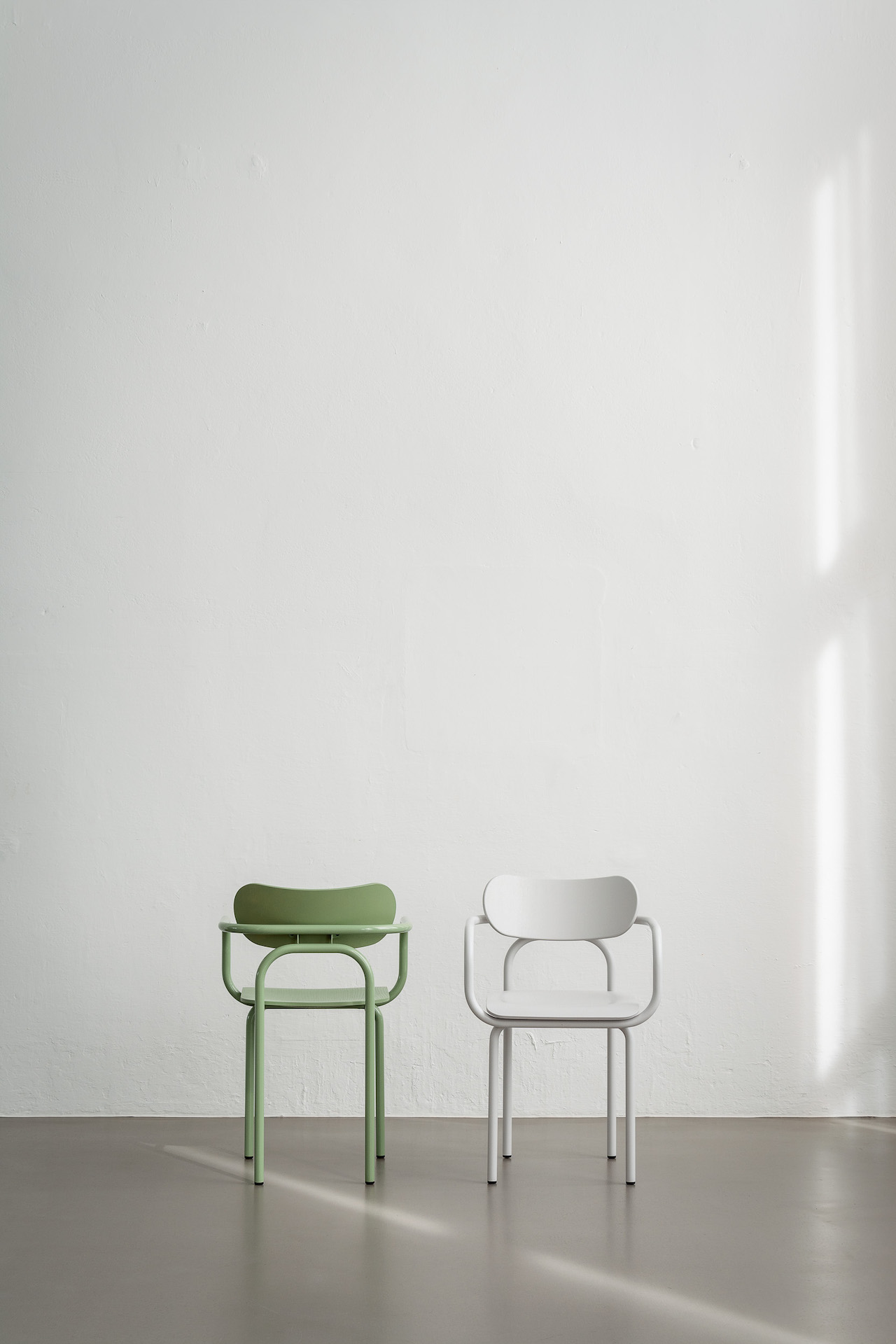 10/18 Photos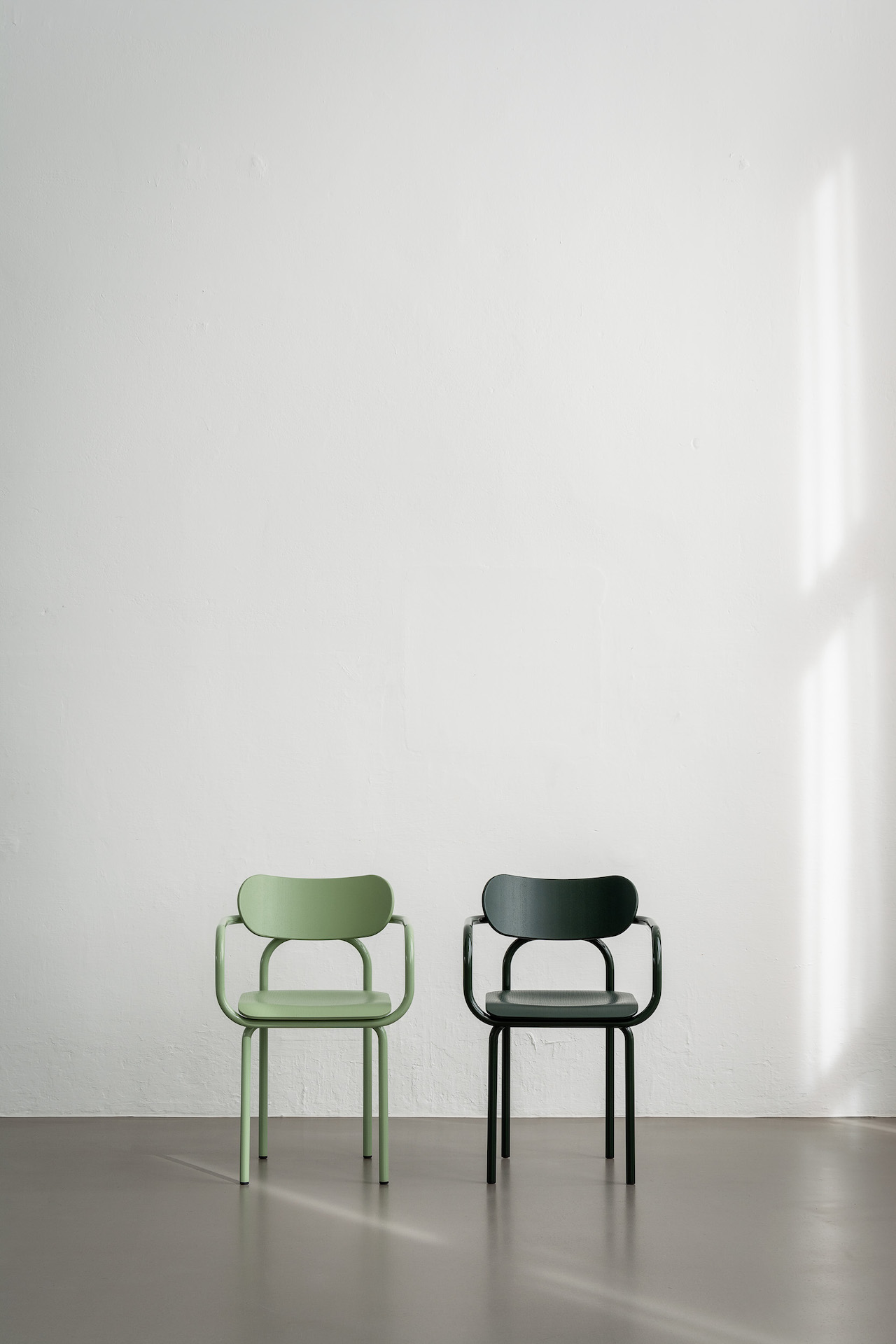 11/18 Photos
12/18 Photos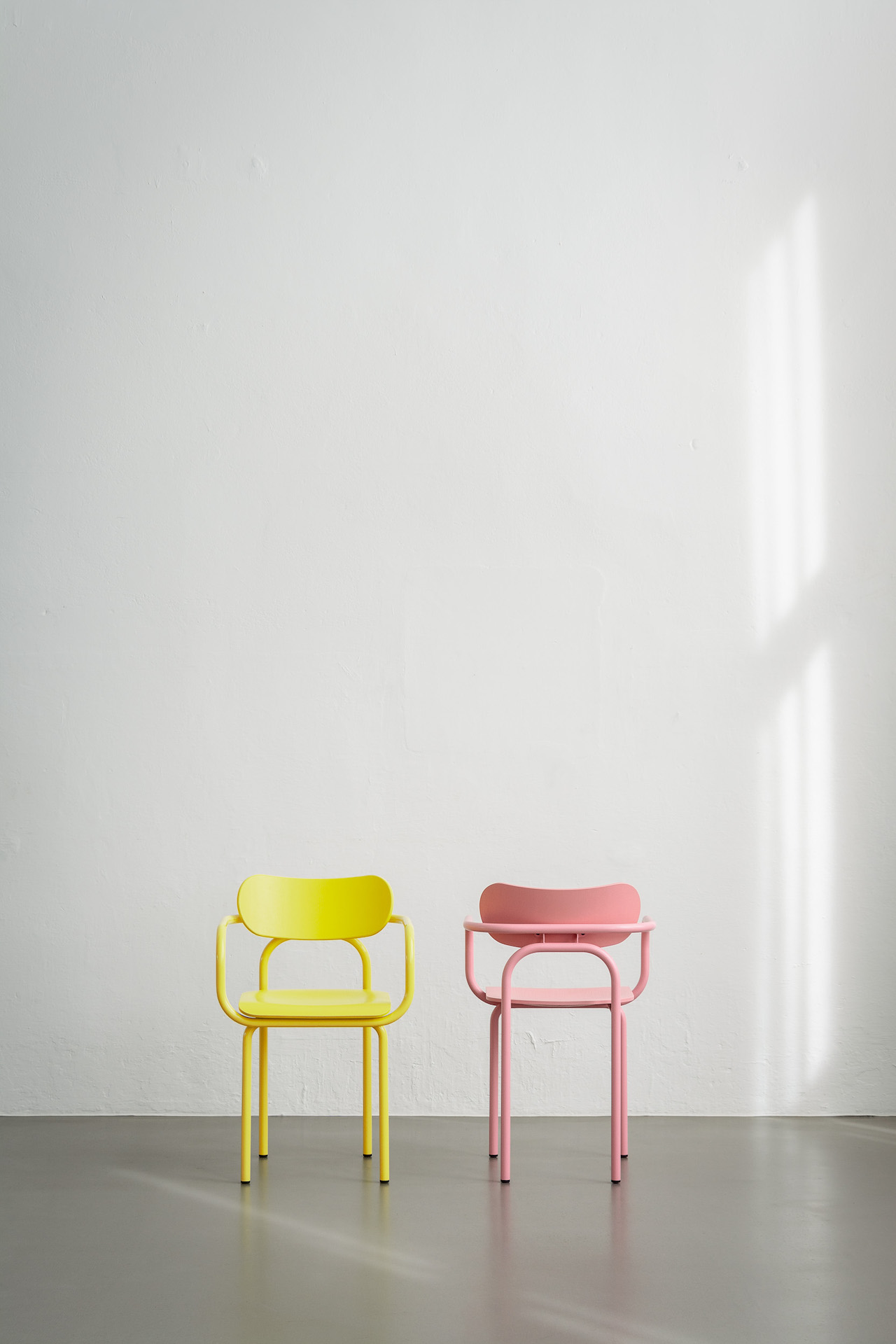 13/18 Photos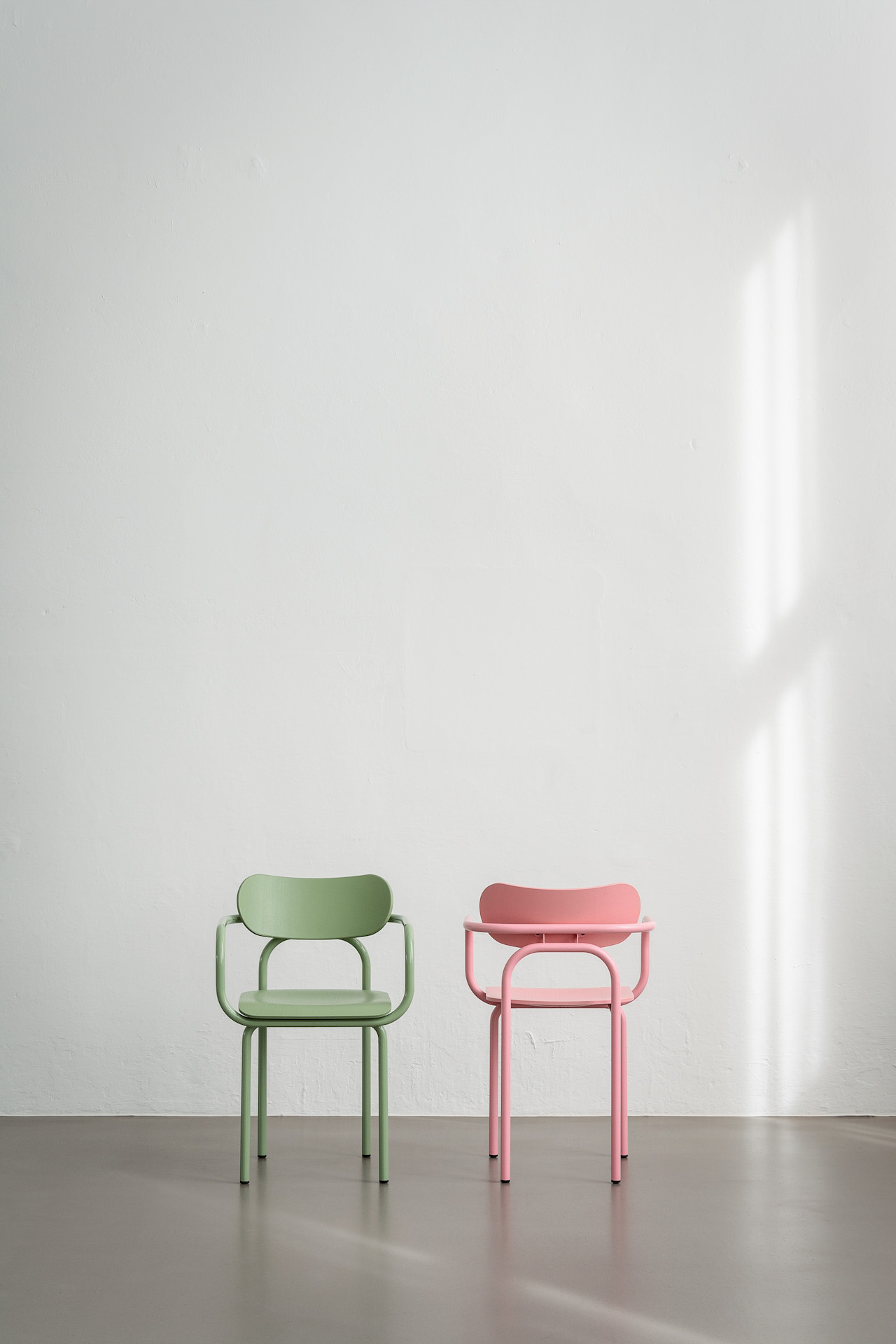 14/18 Photos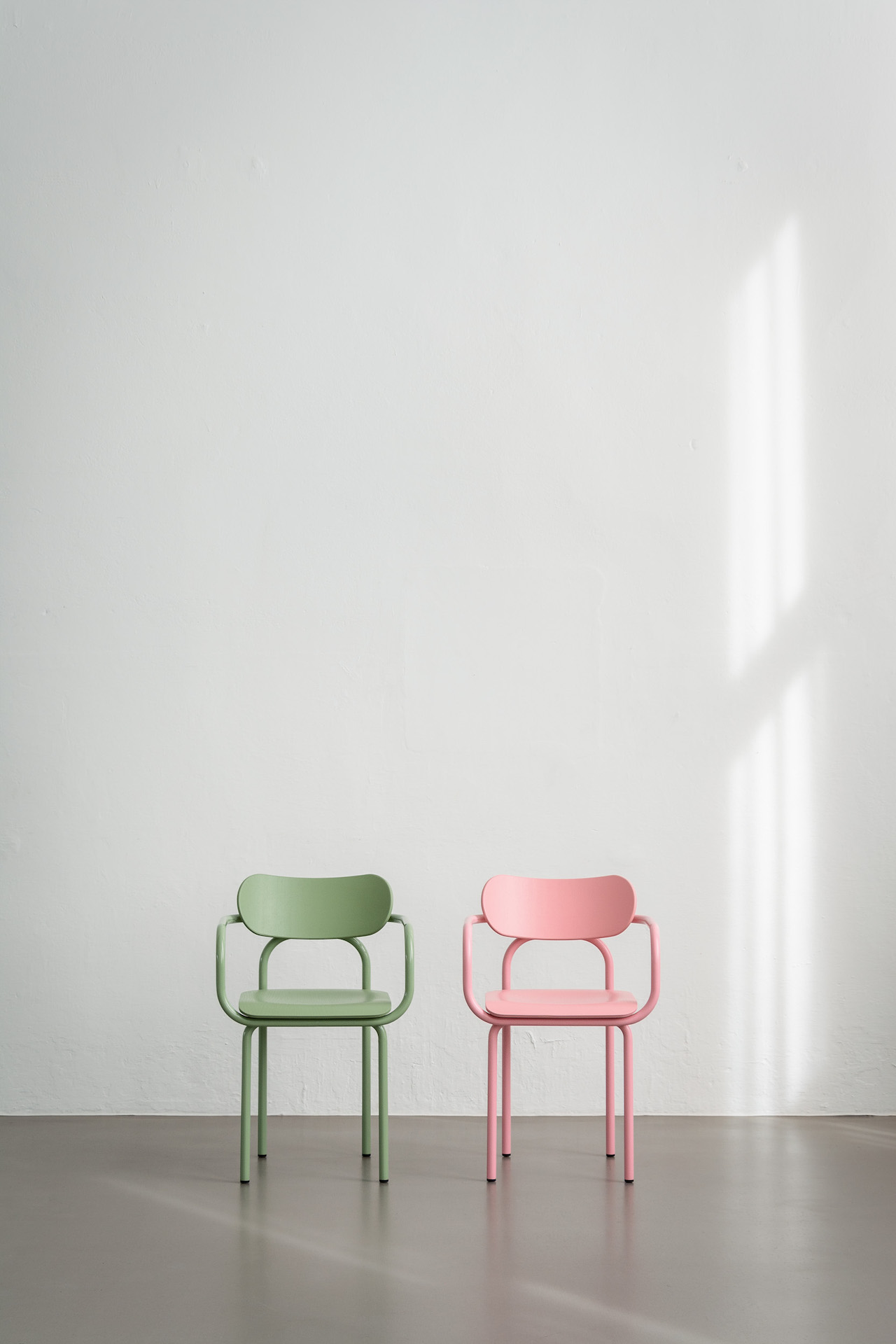 15/18 Photos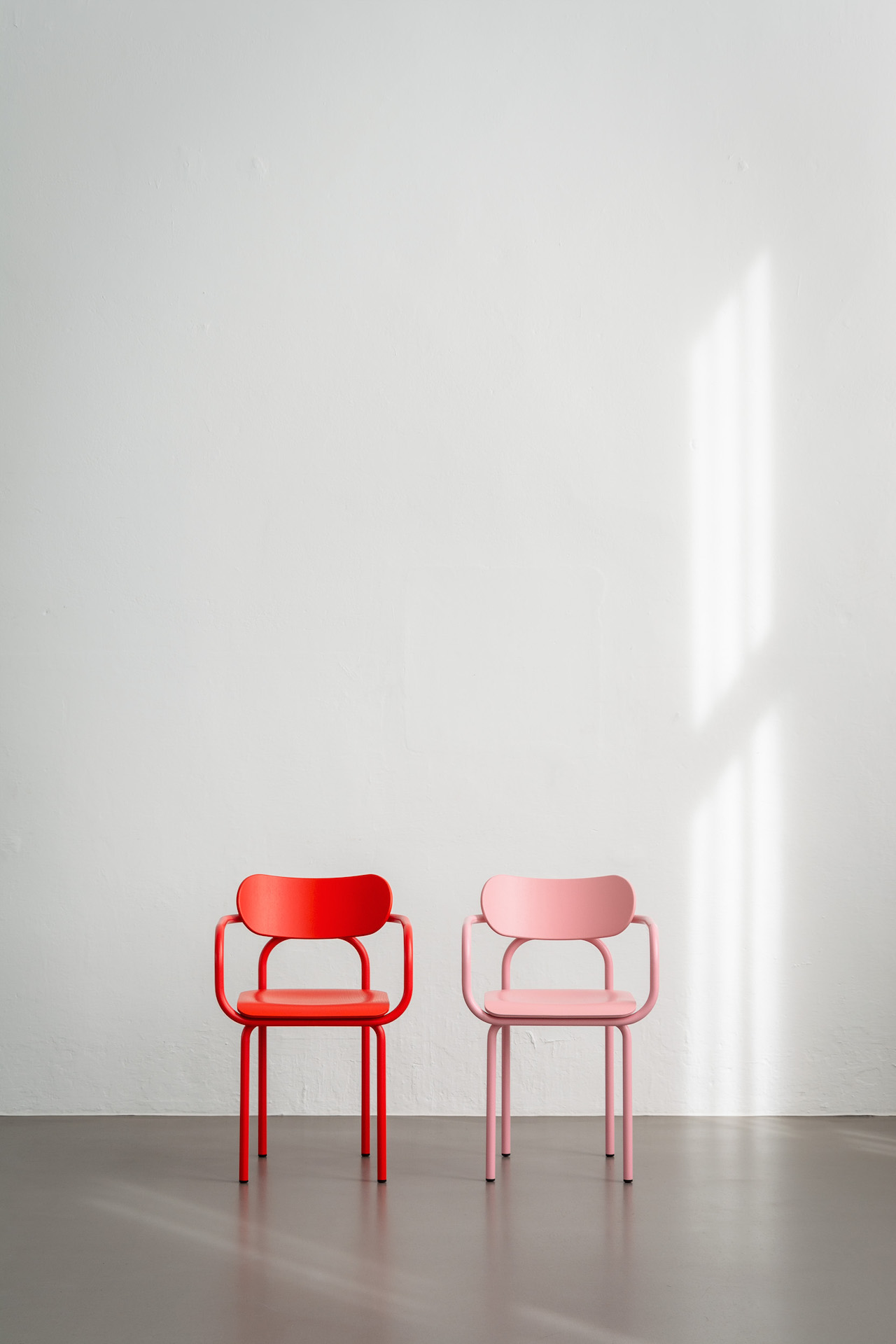 16/18 Photos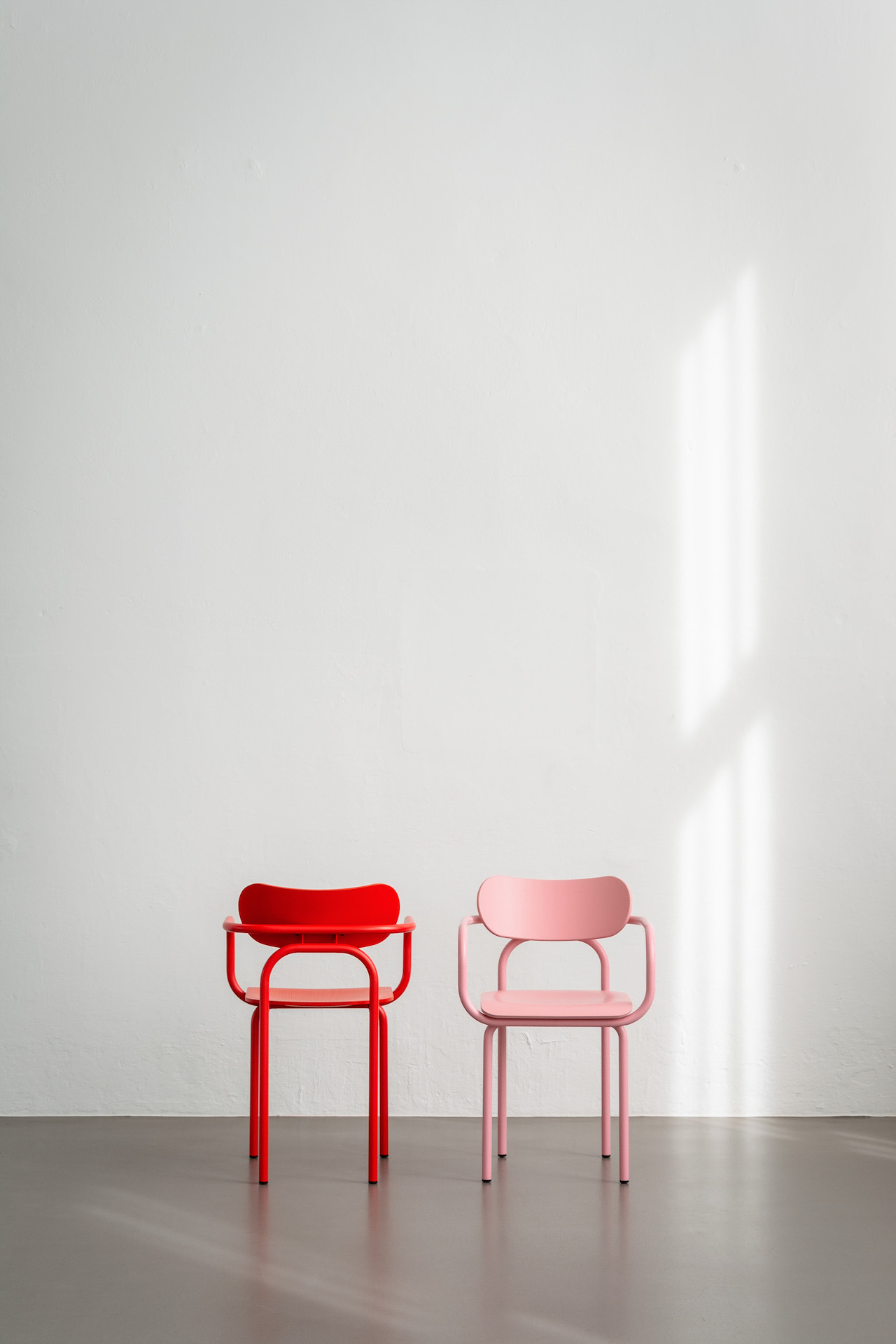 17/18 Photos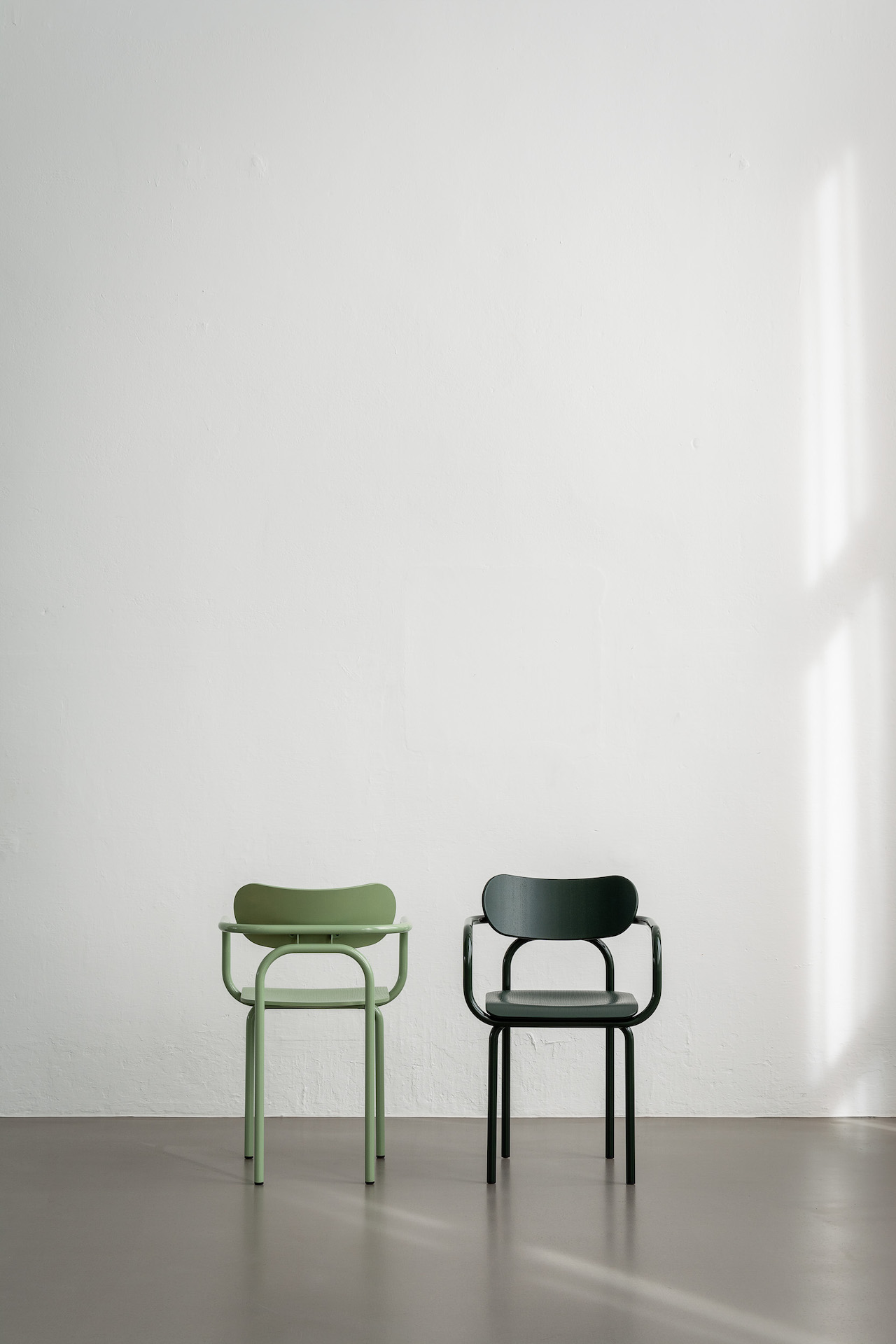 18/18 Photos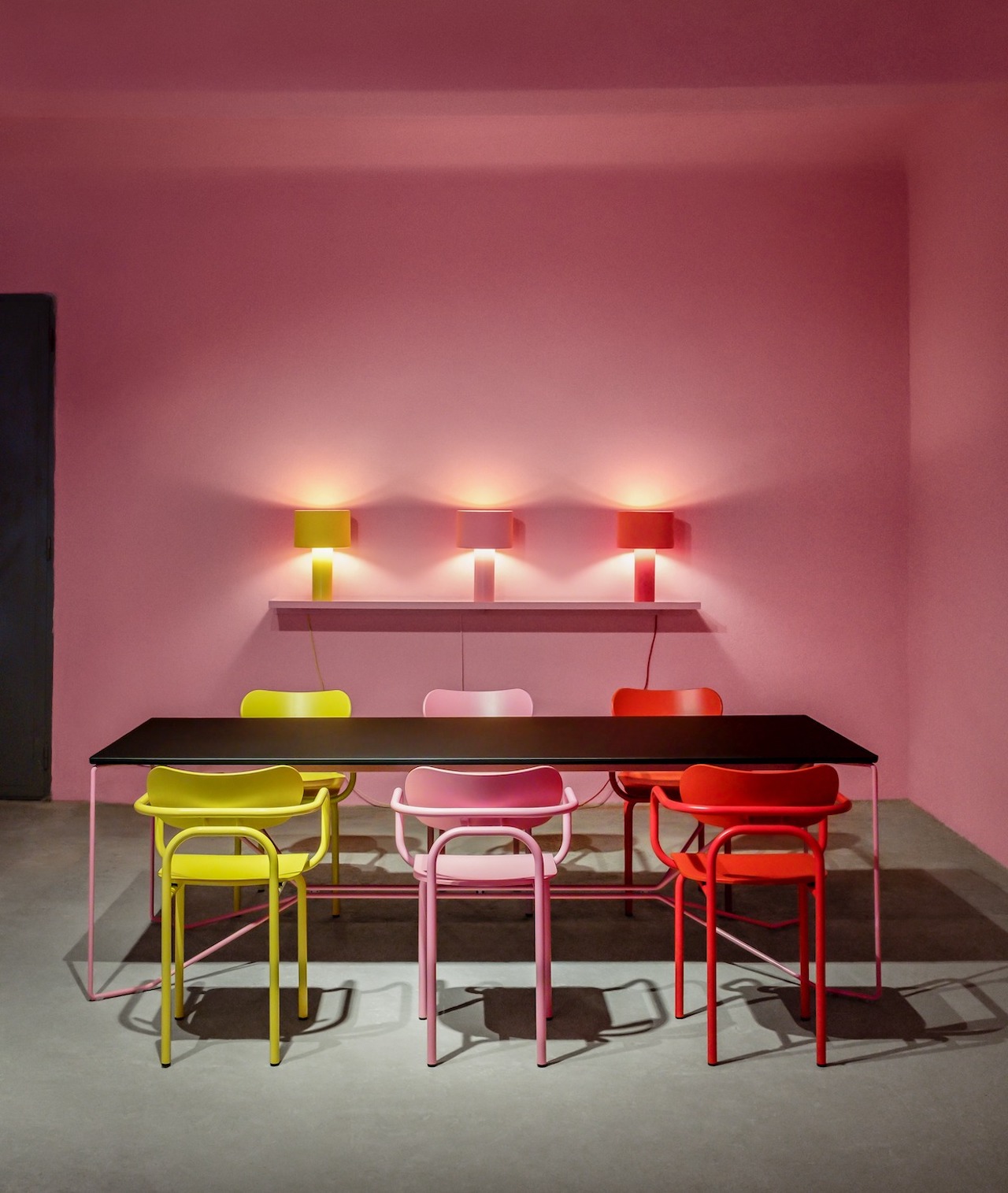 Hamburg-based design studio Victor Foxtrot has us seeing doubles with its latest release, the Double U armchair. The design is named after the tubular steel frames that support the seat and its user. Two upside U's create the shape of the legs while a right side up U frame follows the curve of the seat, continues behind the backrest, and forms the armrests in a closed geometry. Like all of the Victor Foxtrot products, Double U is manufactured locally in Hamburg and surrounding areas.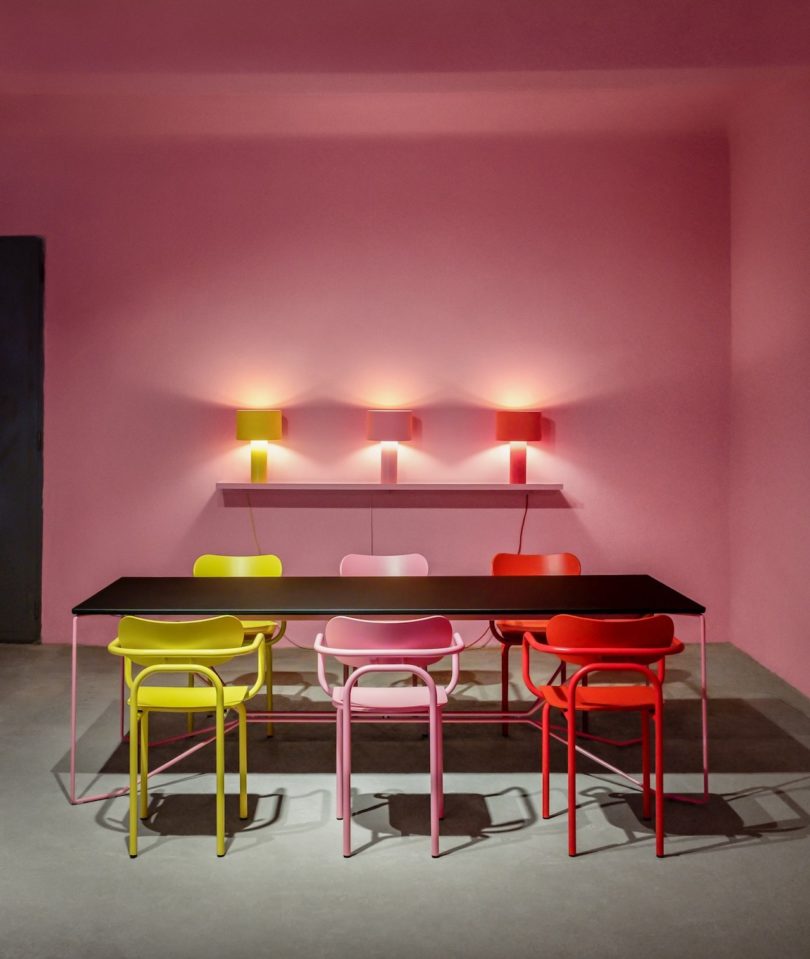 Double U looks like its made from a single mould, thanks to its monochrome color scheme, but its seat and backrest are actually made from pressed beech wood veneered with ash wood sourced from German forests. The steel frame creates an airy, playful expression that beckons users to look closer, especially after learning of the chair's name. Available in seven colors, Double U can be used in neutral settings or pop out from the foreground as the main attraction.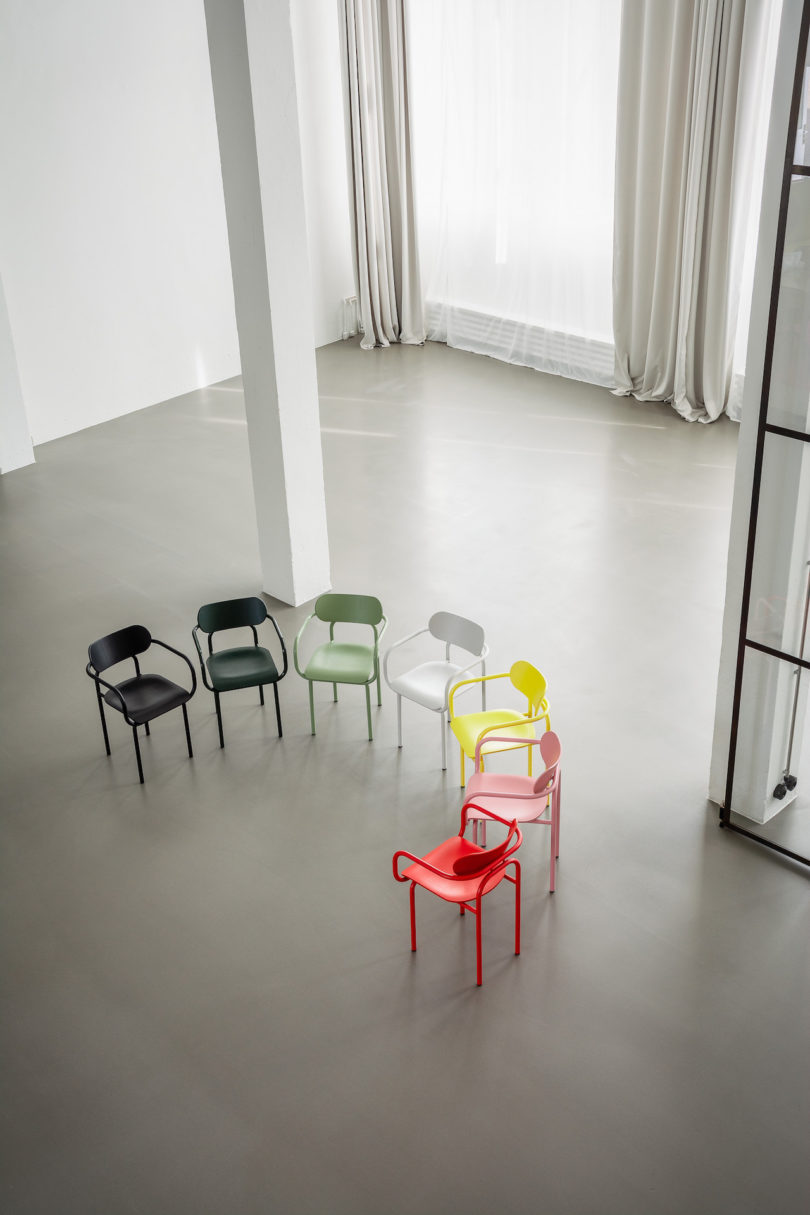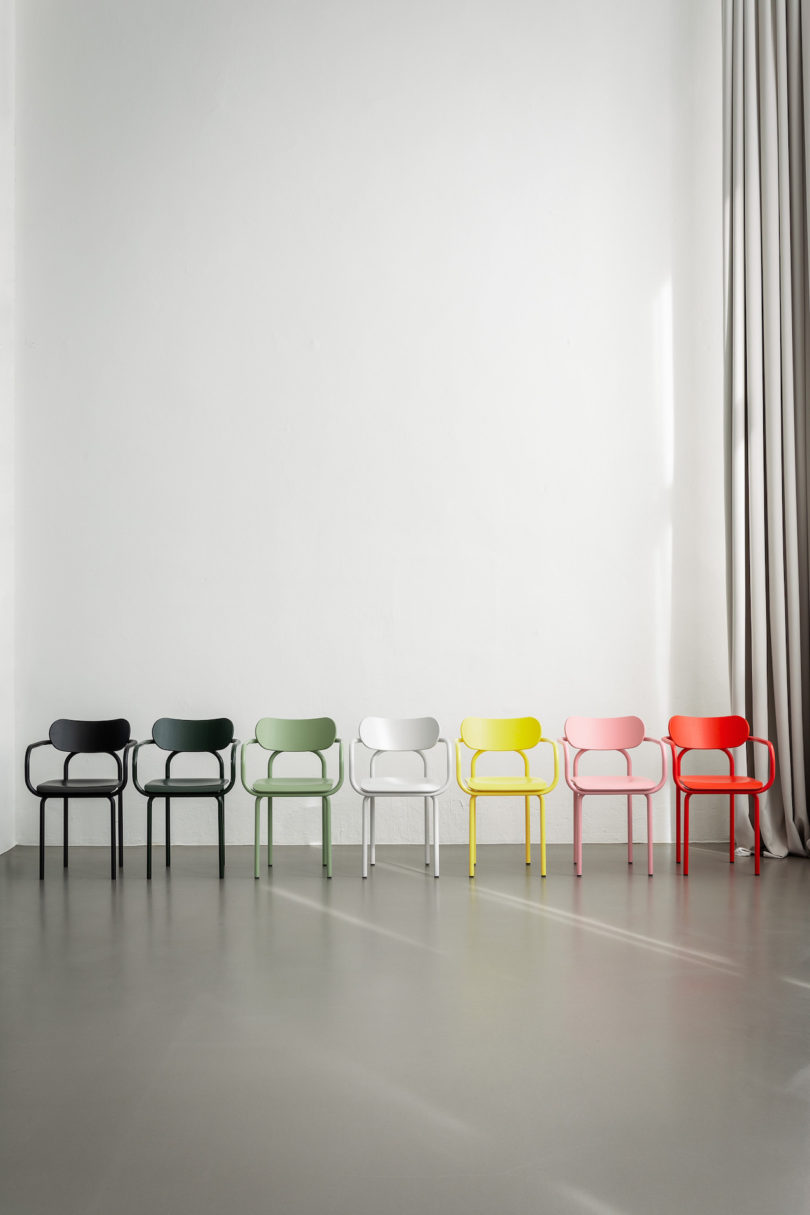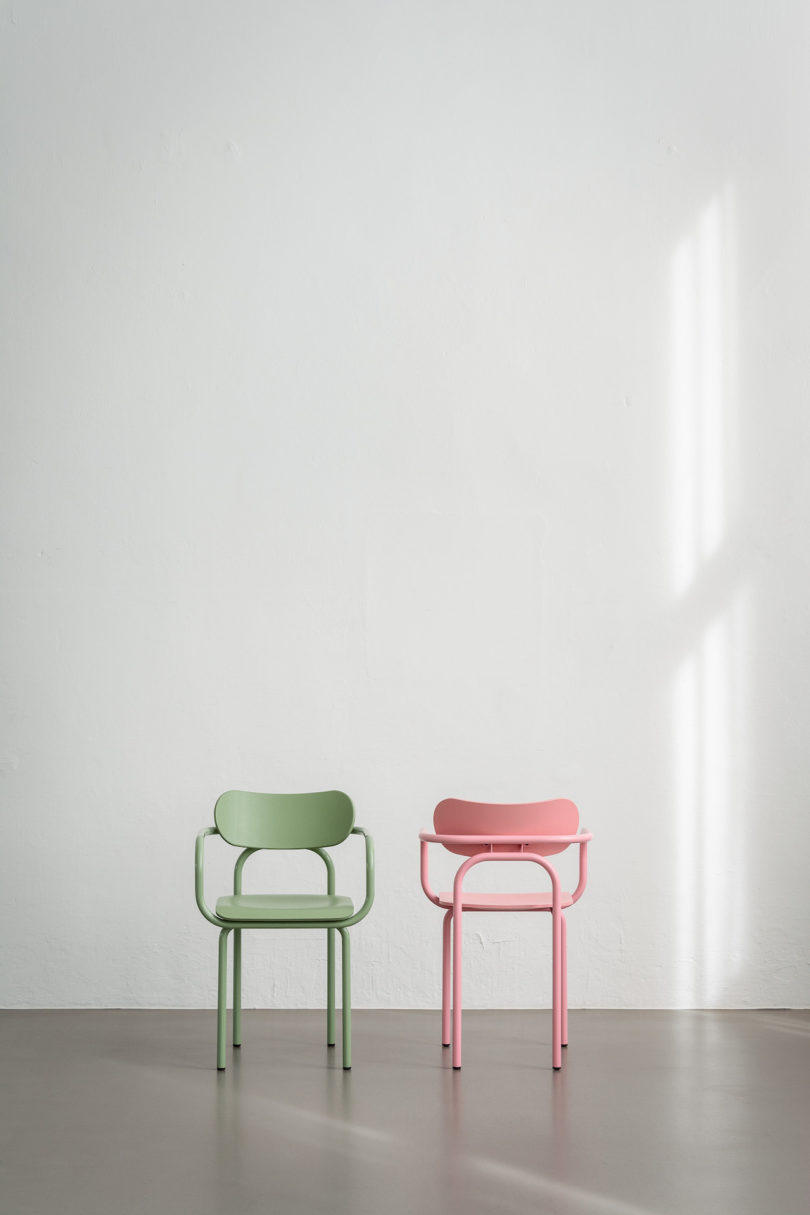 To learn more about the Double U armchairs, head to victorfoxtrot.de.