Sgabo is a compact and smartly designed folding stool by architect and industrial designer Alessandro Di Prisco. Made of lacquered wood, the simple design features four holes in the seat that work as a handle when you need to carry it somewhere. When in seat mode, the holes just appear to be an added detail.
Folded up flat, the stool can be stored taking up minimal space, but with one, smooth easy action, you have yourself extra seating.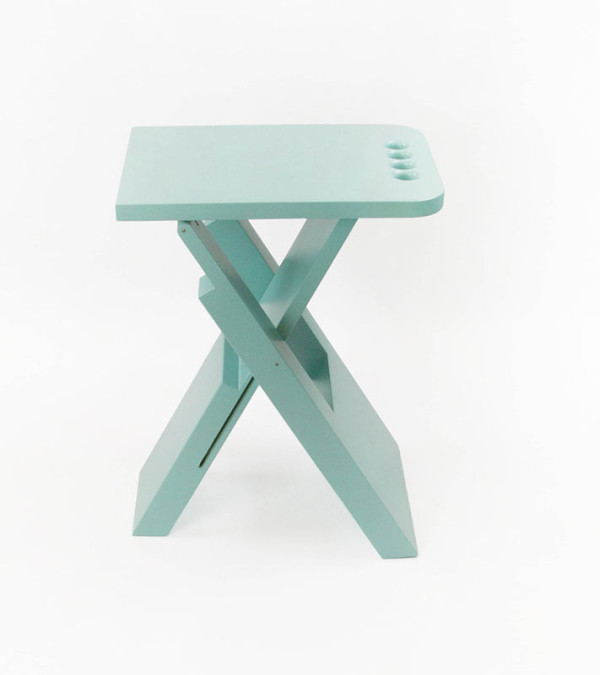 Sgabo is available in four colors: white, yellow, light green, and light blue.