When homeowners bought this 1959 house in Seattle, it was in dire need of some love so they hired SHED Architecture & Design to bring it back to life. The home has previously undergone many remodels completely taking away its mid-century charm. Once SHED came on board, they stripped the house back to its bones and revitalized its original character while making it functional for modern living. The Madison Park Ranch House design features a cohesive aesthetic thanks to the use of timeless materials, an open layout, and a color palette that honors its history, helping to merge the past with the future.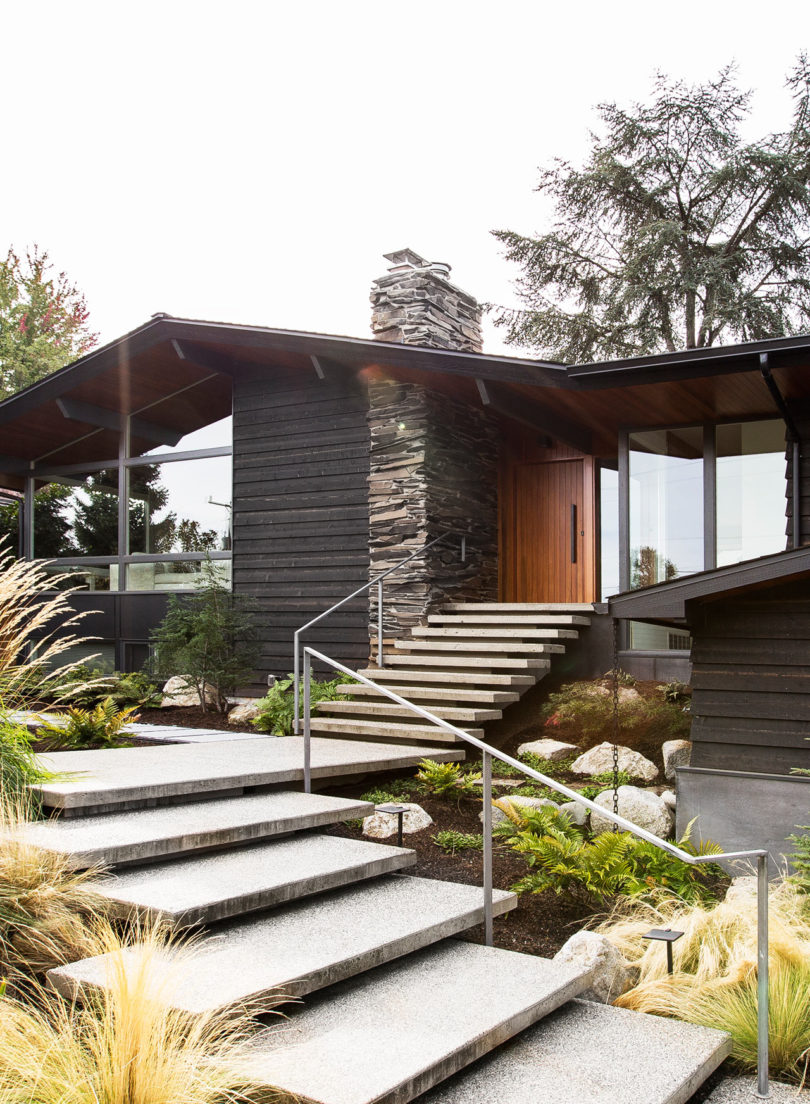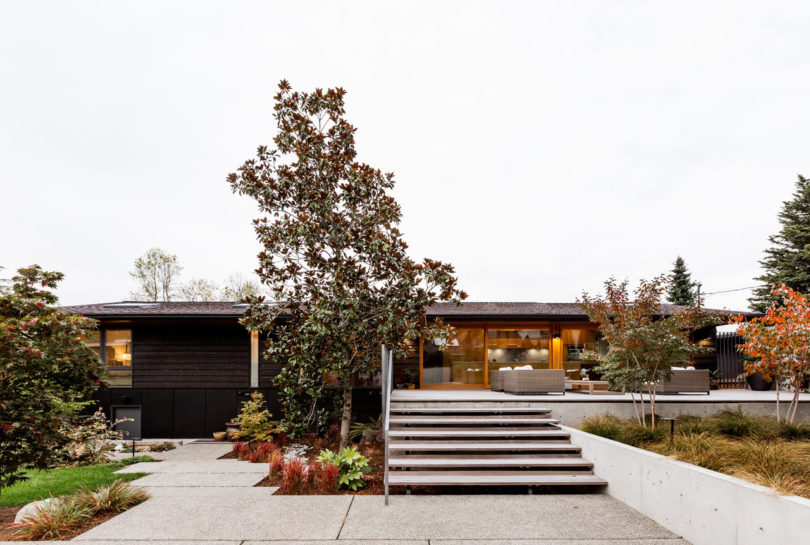 Structures that had filled the backyard were removed to make way for a landscaped space complete with a fire pit and lower patio. Up the stairs is a deck that expands the kitchen to the outside via large sliding glass door.
The new kitchen includes a massive island that provides plenty of room to prep, cook, eat, and socialize with friends and family. A series of skylights amp up the natural light that enters the space.
Expressed aggregate concrete tiles cover most of the interior flooring, matching pavers used outdoors.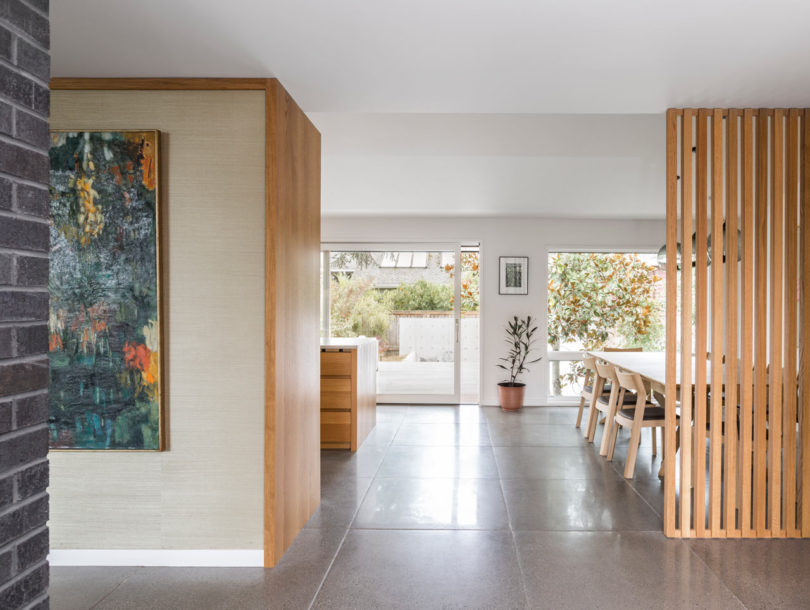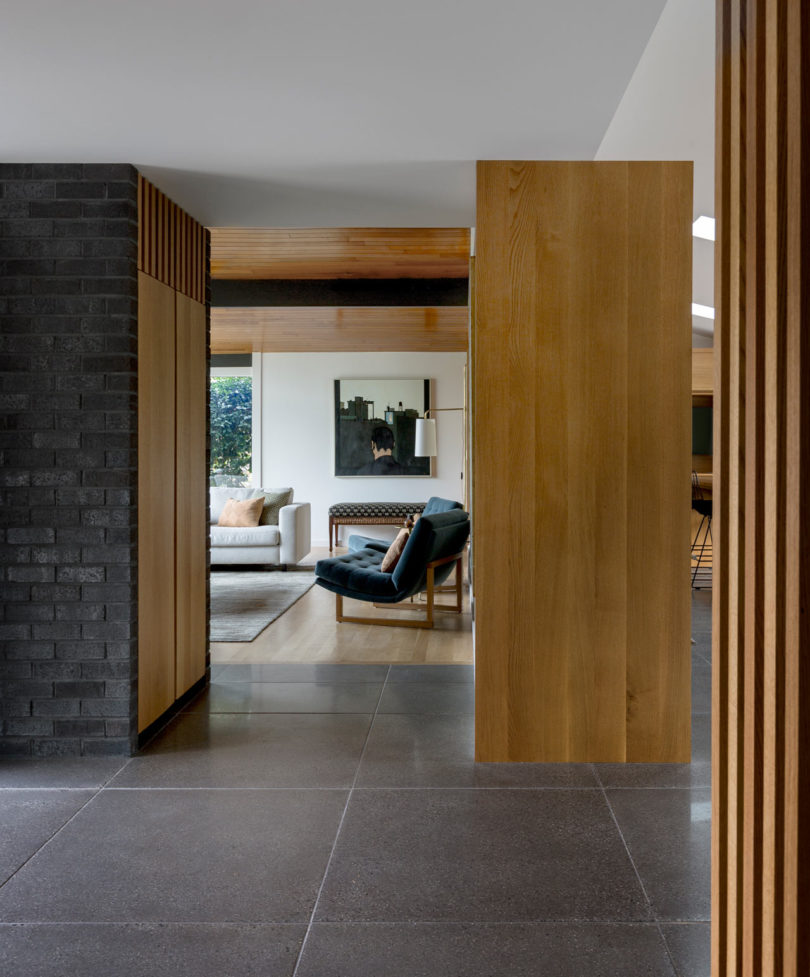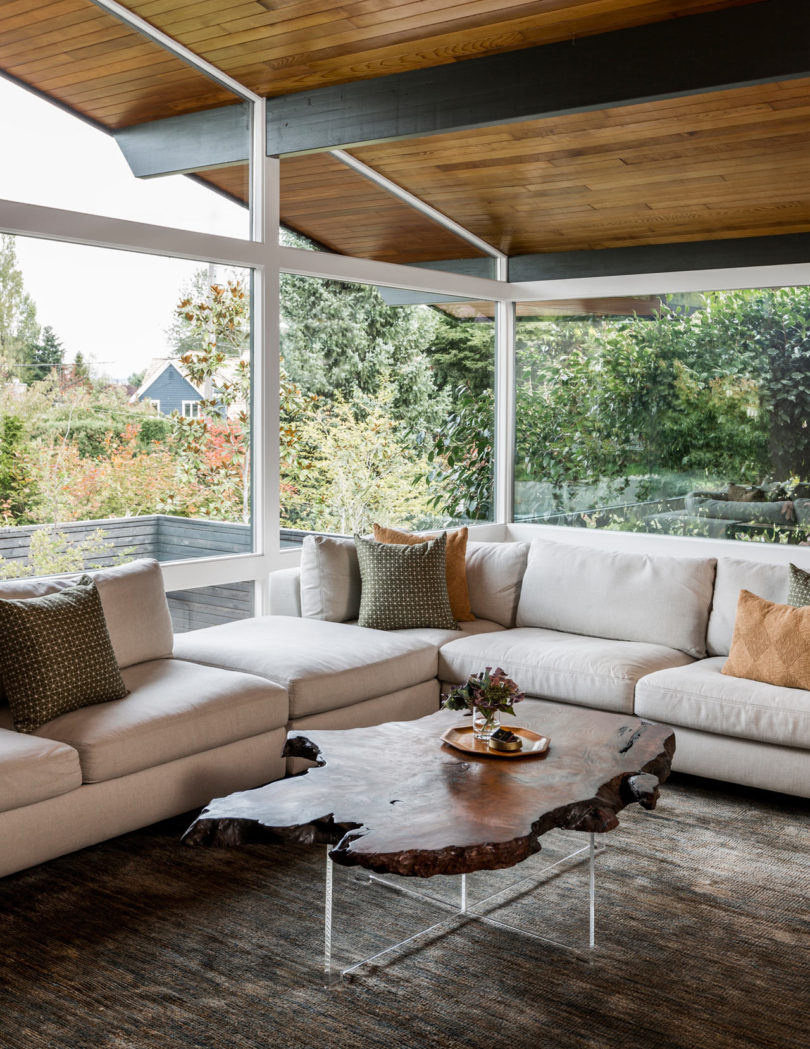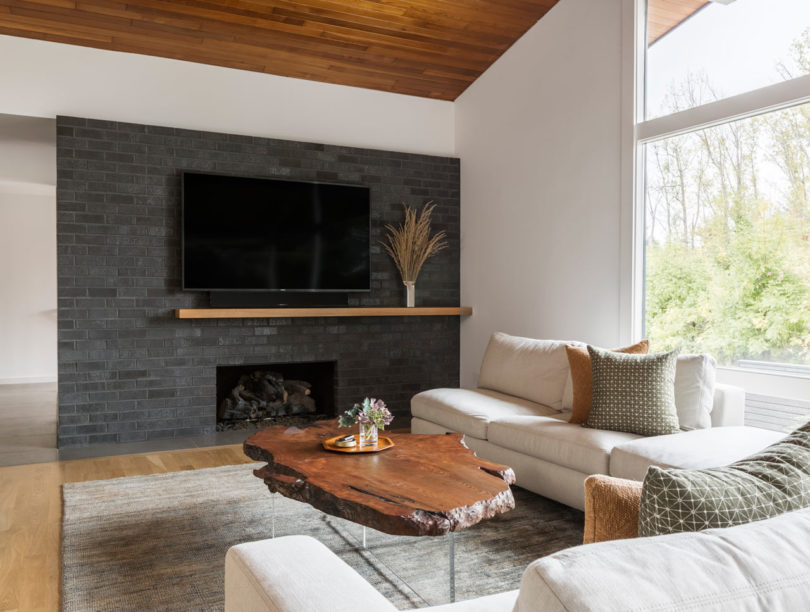 The bathrooms were overhauled with a minimalist design that also improved their functionality.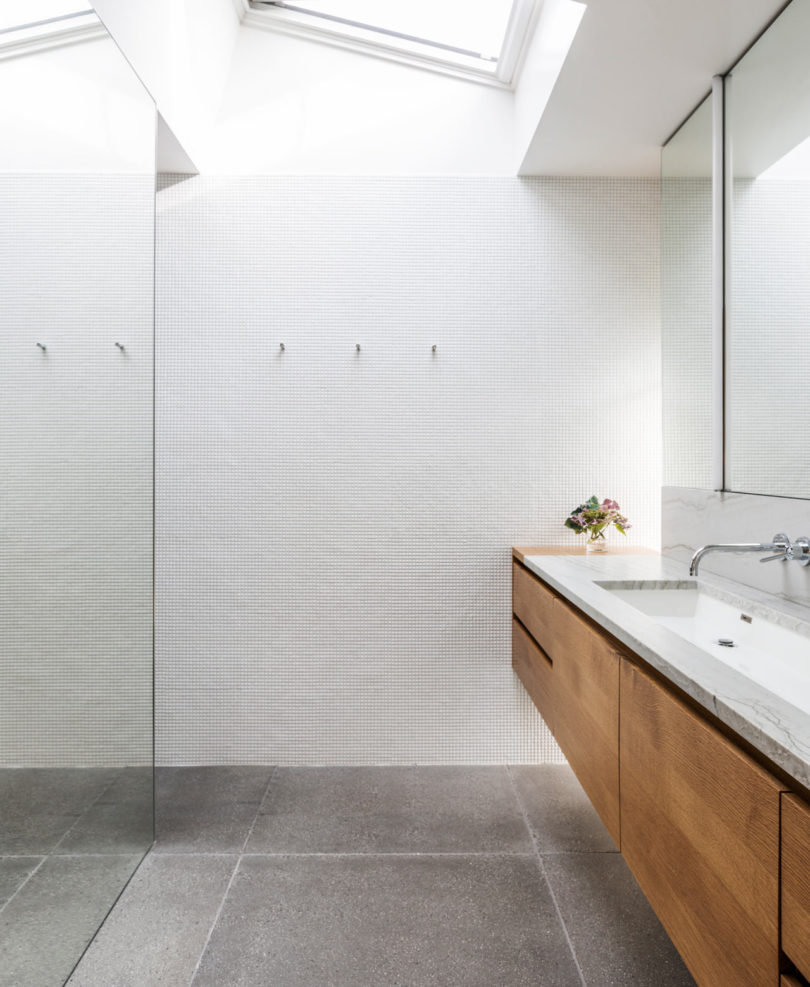 Photos by Rafael Soldi.
For more home ideas, please visit the Design Milk Shop here.