The city of Helsinki tapped Madrid-based Lighting Design Collective (LDC) to convert a once-used oil silo into an interactive light installation called Silo 468 to commemorate Helsinki being the World Design Capital of 2012. To mark such occasion, the silo's walls were perforated with 2,012 holes that display a mesmerizing light show in Helsinki's Kruunuvuorenranta district.
Facing the sea, the area is quite windy and that was capitalized on as inspiration for the project, but it also powers the exhibit. LDC designed software to take data from the surrounding wind speed, direction, temperature, and weather, and turn it into patterns for the never repeating light show that displays on the inside and outside of the silo.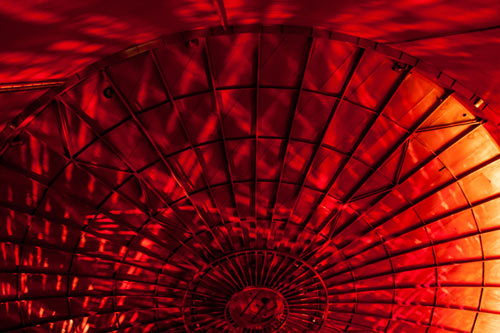 At midnight, the silo's exterior turns red for one hour to reference that the silo was once a container of energy.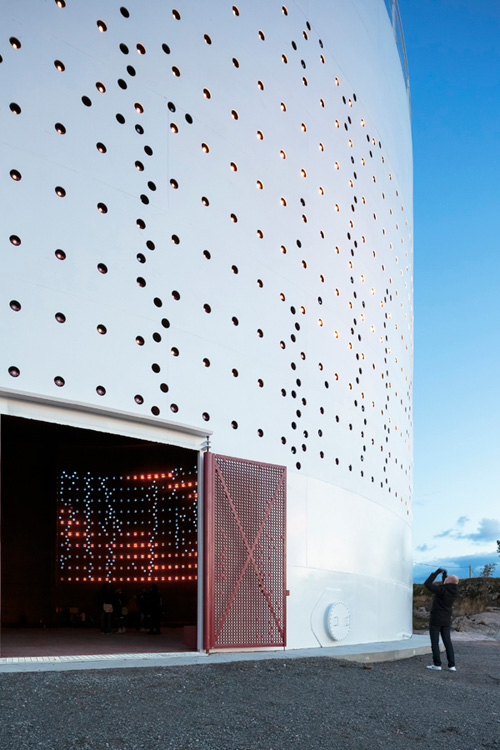 Photos by Hannu Iso-oja, Tuomas Uusheimo, and Tapio Rosenius.