Scooping up the last available undeveloped lot on The Kench, a small inlet off Langstone Harbour "enclosed by a spit of land" at the west end of Hayling Island, John Young collaborated with Brighton-based Meloy Architects to design a second beach house. The area has been a hotbed for summer holidays since the 1930s and with stipulations in place by the Hayling Health Society that states you can't build over 750 square feet of floor space, the one story home is the perfect, simple modern beach house.
New builds must be 750mm higher than existing homes due to the flood risk, so they designed the house to look as if it's floating above the ground level.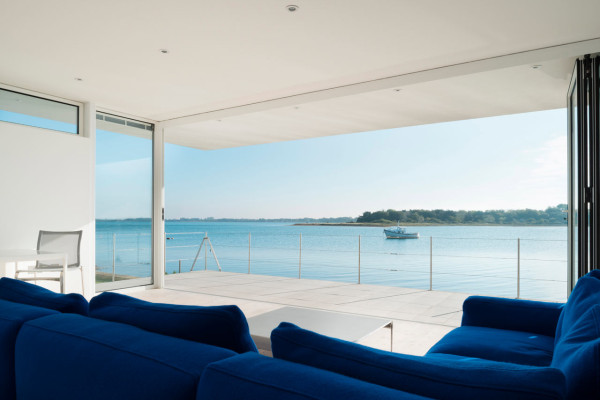 An open living plan combines the living room, dining room, and kitchen and orients them towards the water for optimum views.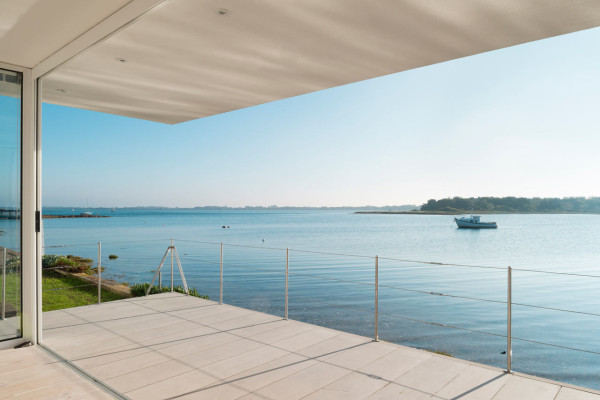 Floor-to-ceiling glass doors can be folded away to extend the living space to the outdoors. The roof juts out to provide sun protection.
The opposite end of the house has two bedrooms, one with a red theme and the other a green one, both of which feature collages by artist Steve McPherson that use plastic waste collected on the beach.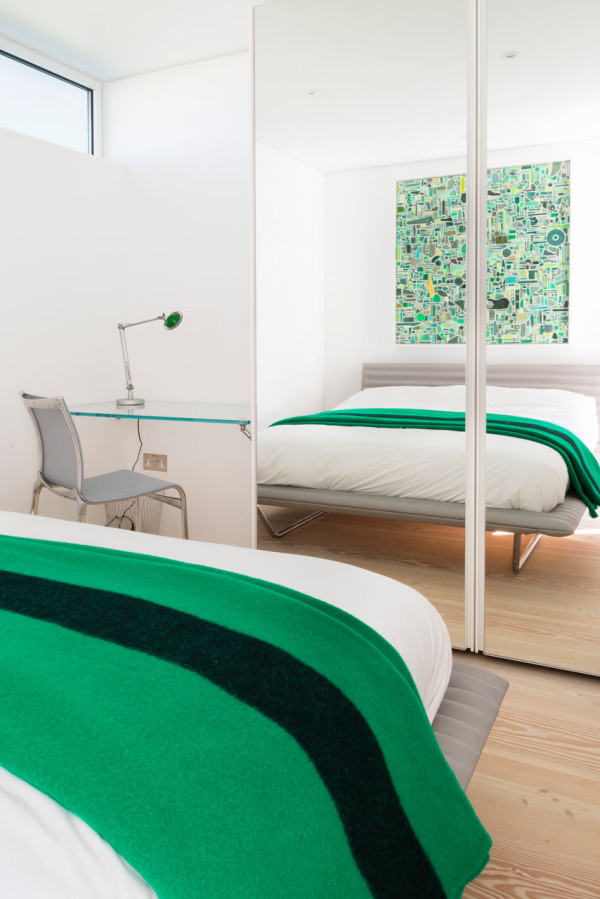 The kitchen wraps around the bathroom which faces the two side-by-side bedrooms.
Photos by Jim Stephenson at ClickClickJim.