Built in Singapore, the Sunset Way house was designed for a couple who were looking for an open house that required little dependence on air conditioning. Designed by Renaissance Planners & Designers, the home has maximum shade and cross ventilation from cantilevered sections built on three sides of the exterior.
The kitchen is elevated and easily accessible from the dining room, letting people flow between the spaces.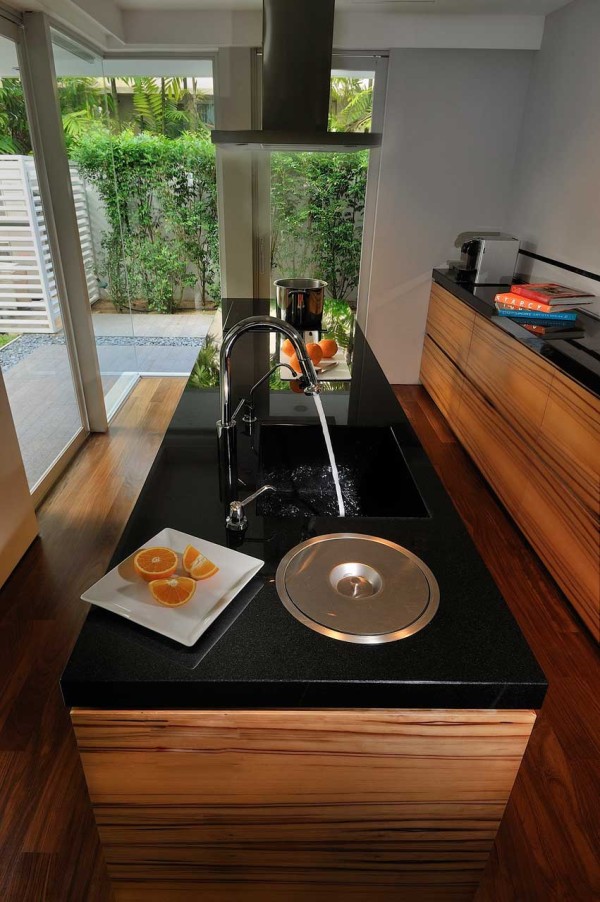 The corner of the kitchen is floor to ceiling windows allowing light to fill the space.
The double height living and dining area draws the heat upwards to the vents at the top.
Skylight vents in the walk-in closet let natural light into the space while also reducing moisture, allowing the room to stay fresh.