Besides helping you send better emails and being a sponsor of Serial, MailChimp is also a card maker… Playing cards that is.
Working with Fuzzco and theory11, they've released a sleek and sophisticated set of playing cards that perfectly exemplify their design philosophy of serious business with a hearty dose of creativity.
Each ultra thin card is housed in a intricate box that has either red foil on blue card stock, or black foil on black card stock.
Better yet, 100% of the proceeds will be going to Fugees Academy, a non-profit that works with child survivors of war.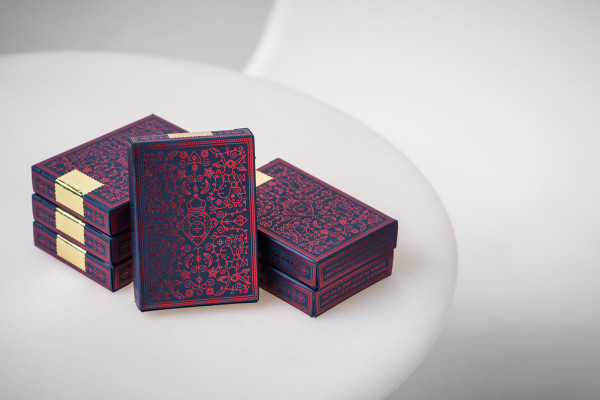 Design From Around The Web