Korean designer Cheolsu Park recognizes the value of real estate across the often crowded space of a creative's desk. The Chung-Ang University industrial design student's SLIDE concept presents an inventive solution, incorporating the sleek transformative function of a tablet integrated into the form of a compact keyboard.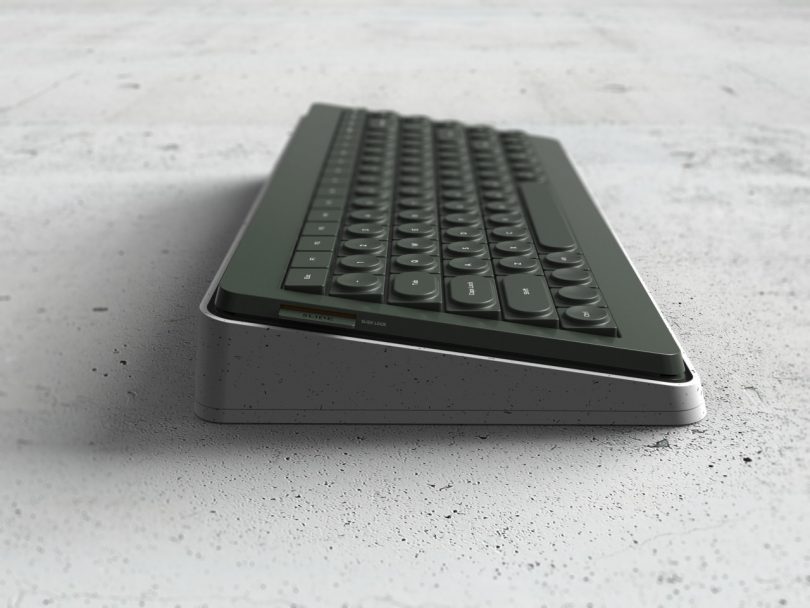 "I designed this product to relieve the inconvenience of using tablet and keyboard at the same time," says Park, "Having two products on your desk at the same time takes up a lot of space on your desk, and when you need to use only your keyboard, you need to put the tablet aside. However, with SLIDE, you can use the tablet simply by pushing it up. Once you've used the tablet, you can simply get it down and it's back in the form of the keyboard."
A project for Chung-ang University's Aura Design Lab – an industrial design student group – the SLIDE's base is weighted to counteract any weight distribution while the SLIDE extends outward into tablet functional form, while a lock prevents the keyboard from sliding outward unintentionally in times when the user is focused on typing tasks.
While Cheolsu Park's Slide would most benefit creatives tasked to sketch or touch-up photos, the design would also be immensely helpful for adding signatures to digital documents or permitting handwritten personalizations without the aid of a scanner, all the while taking up a minimal amount of desk space – a two-for-one form factor we hope more keyboard manufacturers explore looking forward.

Design From Around The Web