Small, Light Earin A-3 Earphone Design Emphasizes Comfort and Simplicity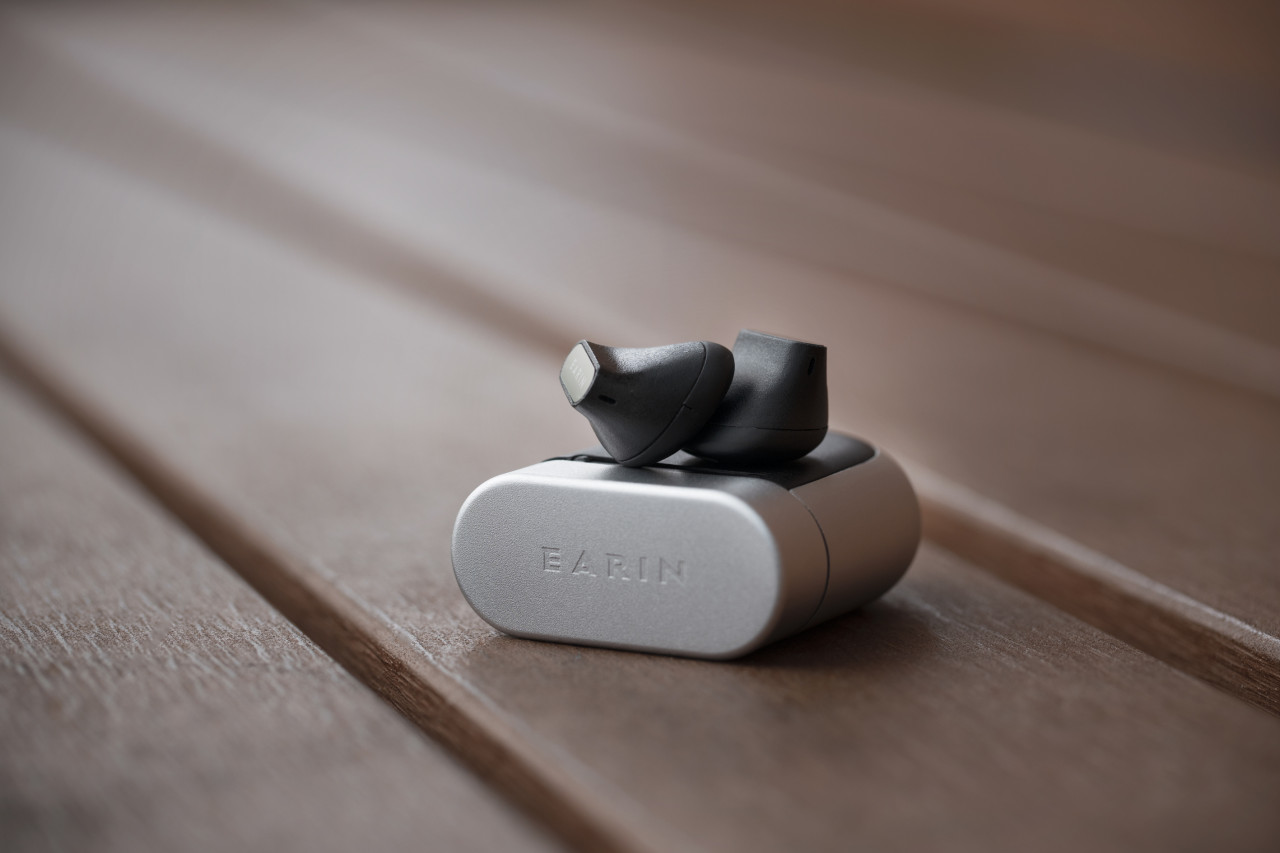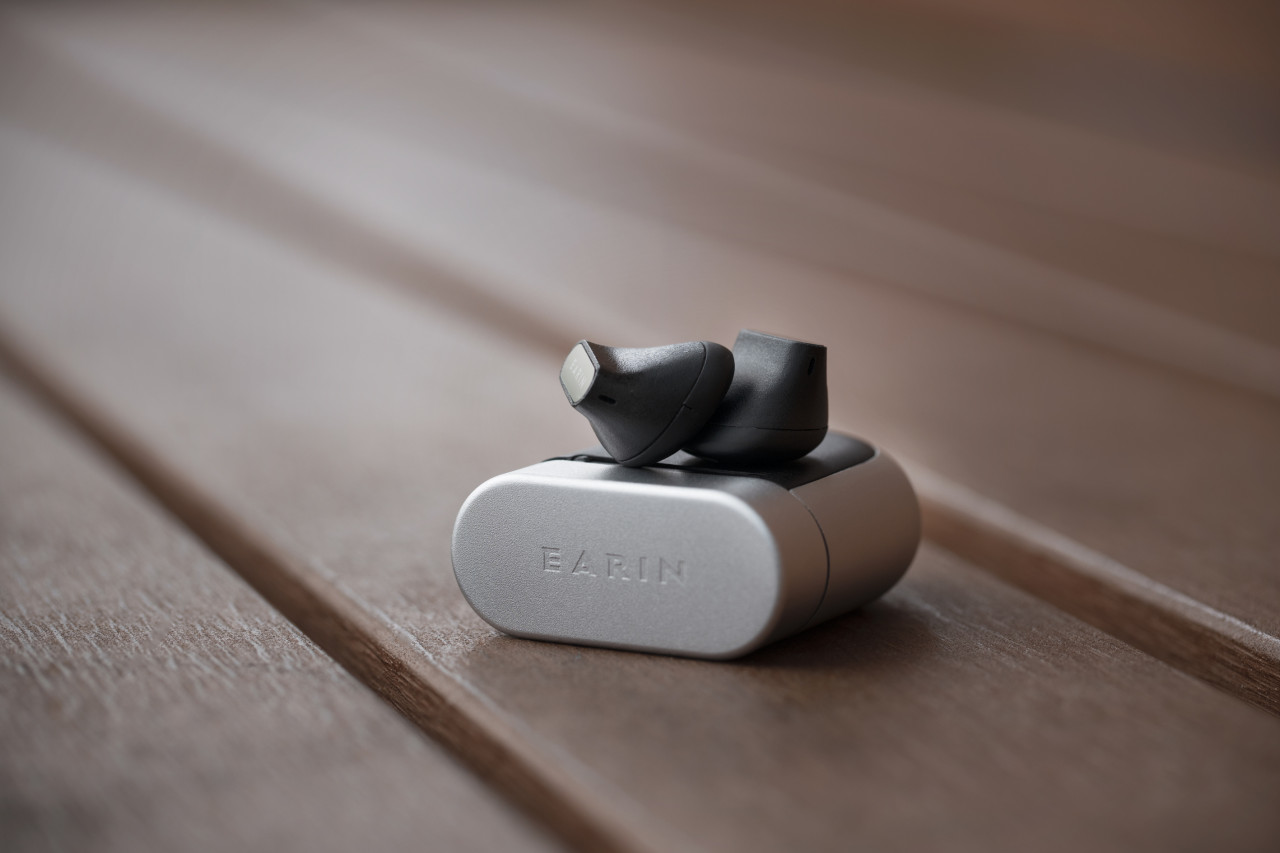 Small, Light Earin A-3 Earphone Design Emphasizes Comfort and Simplicity
1/7 Photos
2/7 Photos
3/7 Photos
4/7 Photos
5/7 Photos
6/7 Photos
7/7 Photos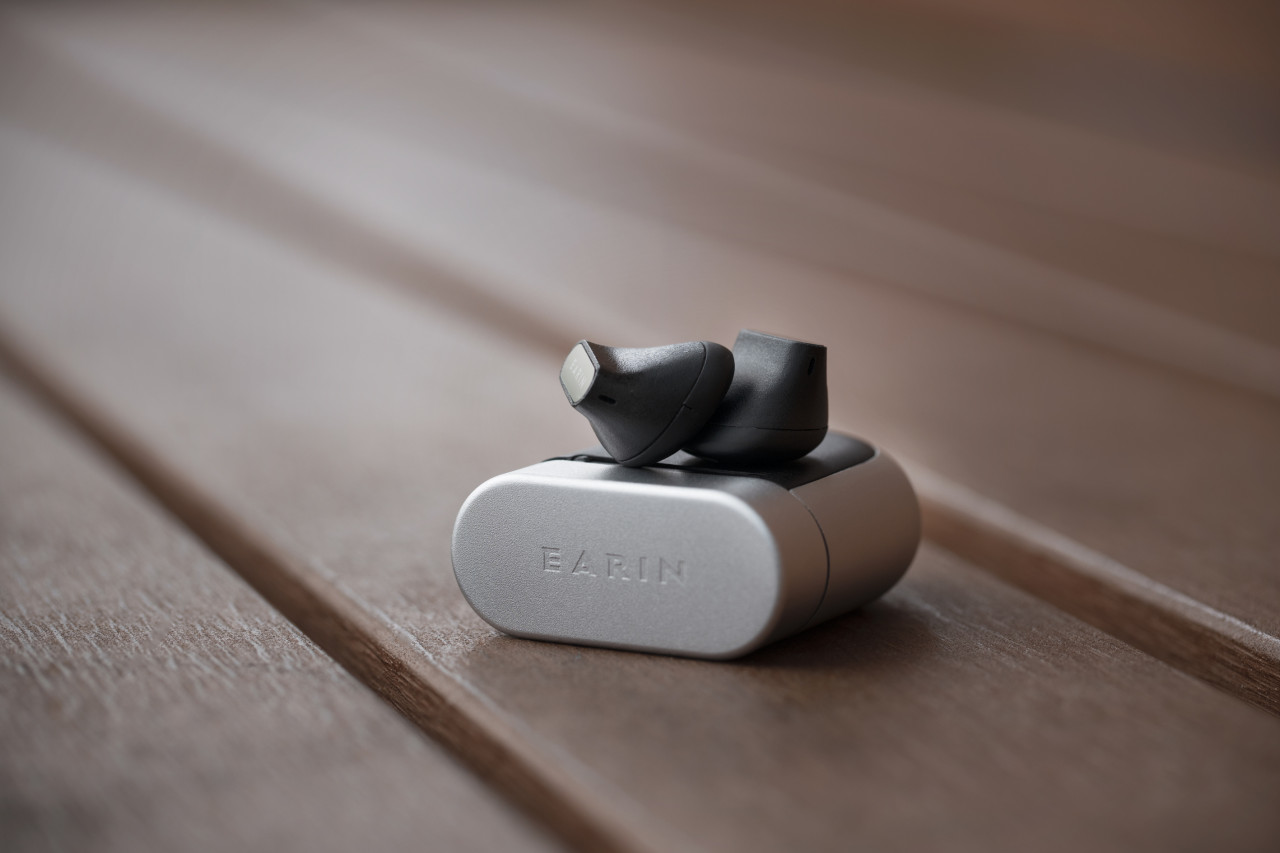 The Earin A-3 Earphones are remarkably lightweight and tiny (but thankfully not tinny sounding) earbuds representing the third iteration of the Swedish company's open ear, true wireless design. They're easy to pair with any device, sweat-resistant, include a very pocket-friendly minimalist charging case, and most importantly feel comfortable for long periods without feeling like they're always on the brink of falling out.
Earin calls the Earin A-3 the "smallest and lightest in the world", and indeed the first thing you'll notice removing these earphones from the packaging is their diminutive size. Approximately the size of Apple AirPods sans their stems, Earin A-3s have a tapered design that's ear agnostic, meaning you can pop either one into either side of the ear and the A-3 will automatically know which side ear they've been placed into, a small but welcome convenience.
Since being mostly homebound for the last year, primary testing with the Earin A-3s has been limited to working from behind a computer, cleaning around the house and working out. In all three instances the nub-style design has kept mostly in place, surprisingly even during 30-40 minute rowing sessions or during the momentum-movement of kettlebell swings. Over time a profusely sweaty head means I need to occasionally push them back further into my ears to secure them back (they're IPX52-rated and thus can survive the precipitation of sweat of a good workout), but they've yet to pop out completely, something that wasn't a reality with any of the Apple AirPods until the release of the AirPod Pros. Which is an imperative, considering the A-3s are so small, losing them onto the floor would prove a challenging scavenger hunt.
Once placed securely into the concha of the ear, the Earin A-3s produce an enjoyable even sound that still permits some ambient sounds in. This isn't a "block out the world" experience, but neither will you be left wanting except for the deepest of bass (and for that purpose, the only earbud designs that offered that level of satisfying in the low end category are the much larger Sennheiser Momentum True Wireless 2 earbuds). Even so, the earbuds are capable of hushing the "woosh" of a water rower whether I was listening to  Audrey Nuna's trap flow with Comic Sans or to warbled strumming of Nilüfer Yanya's Same Damn Luck, with the music always at the forefront of my attention.
That all due to the Earin's open design sans ear tips; the A–3 houses a 14.3mm dynamic driver with four microphones for passive noise reduction per earbud (sadly, no active noise cancellation). Each bud is good for 5 hours of playback per charge with an additional total playback time of 30 hours when factoring in the additional charges available via the included sleek matte aluminum case. Kudos to Earin for using aluminum rather than plastic, resulting in a premium looking and feeling device while retaining a lightweight feel in-pocket.
For everyday listening and activities, the diminutive and lightweight Earin A-3s offer a true wireless earbud that will neither fatigue your sense of hearing nor tire your ears themselves, ranking as one of our favorite ergonomic earbuds to wear whether working or working out. The Earin A-3 earbuds are available in either black or silver for $199 via Amazon.