This home on the shores in the Ukraine was once a small cottage for a family to spend their summers before they reached out to NOTT Design Studio wanting a much larger modern house. The main floor underwent a major transformation while a second floor was added to complete the new dramatic interior.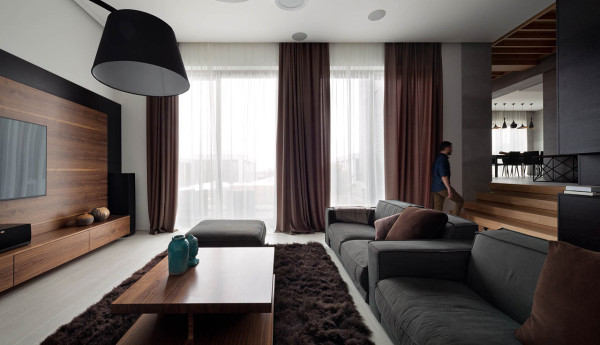 The homeowners chose high-quality furniture made locally in Ukraine instead of factory-made pieces. All of the wood furniture, the entire kitchen, dining table, coffee table, and beds were built by a local craftsman based on the designer's sketches.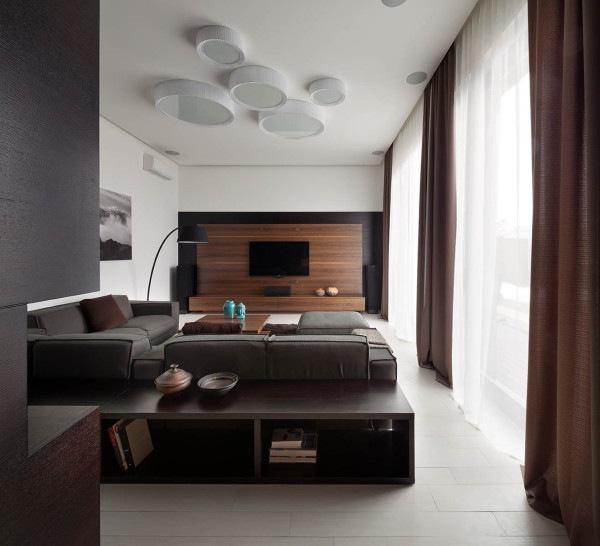 The new layout created a long hallway that's become the center of the home. The kitchen/dining room, living room, guest bathroom, and staircase all flow from it.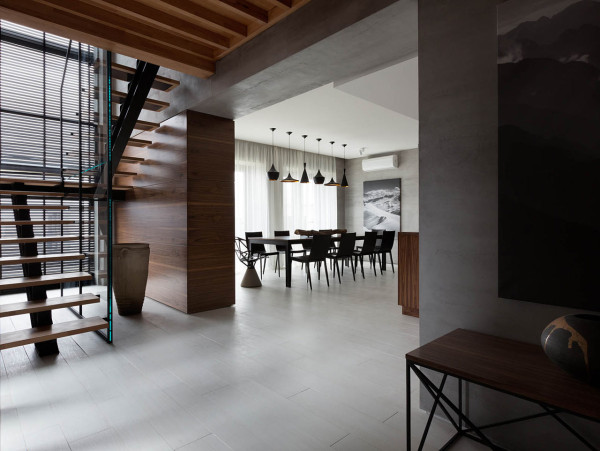 The new wood and metal staircase was designed to be minimalist with open treads so light could fill the space.
The interior feels warm with the rough plaster surfaces looking like concrete and the rich American walnut, mixed with white and black elements.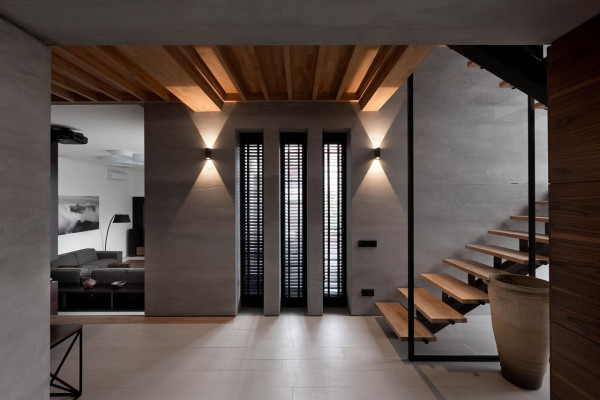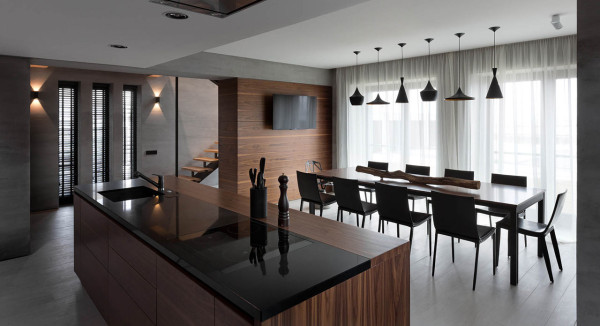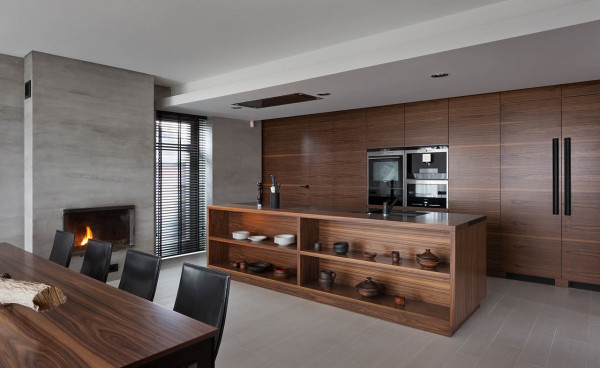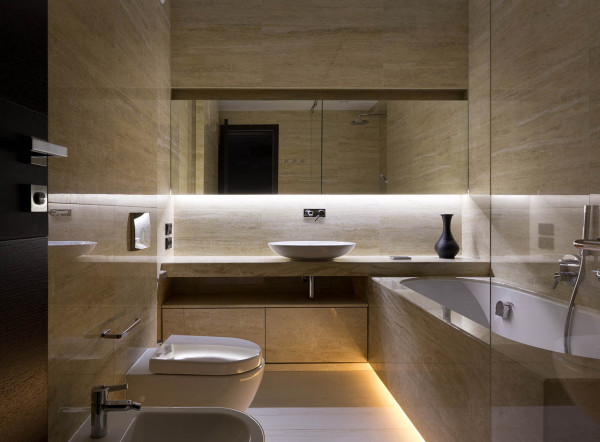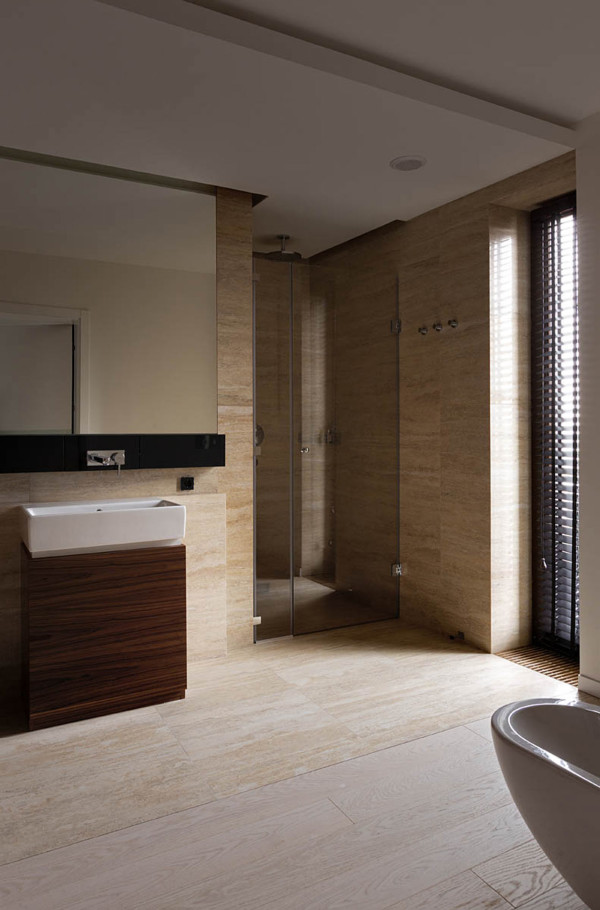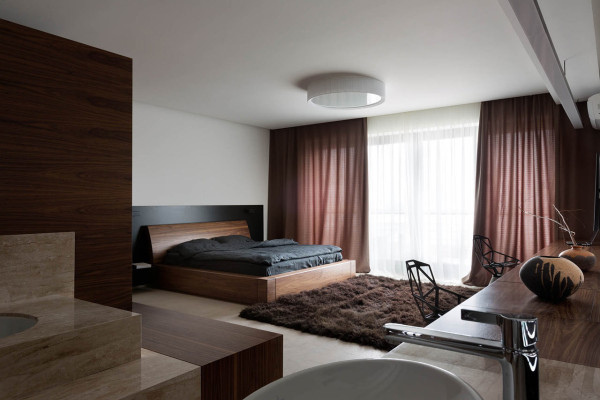 The upstairs houses the master bedroom with a dressing room and open bathroom, the children's room, and a guest room.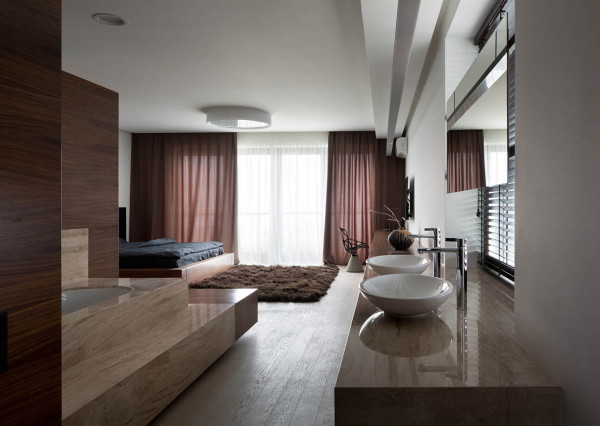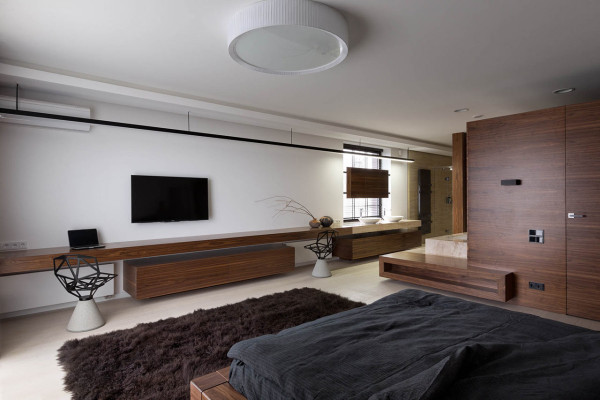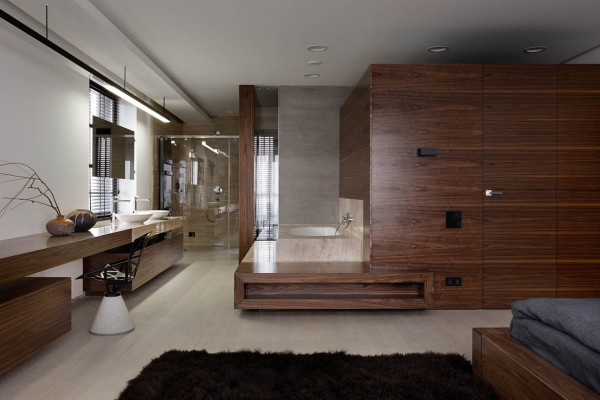 Photos by Andrey Avdeenko.