I am the nerdiest packer. I make a list and try on all my outfits, coordinate them for each day, and write it all down. As I out each item in the suitcase, I check it off the list so I know that I've packed it. I know – overkill. But it keeps me from over- or under-packing. I also like anything organizational – boxes, bins, shelves, etc., but you can't take any of those things in a suitcase. So, when I discovered these smart Go Clean Pack Bags from Flight 001, the super-organized anal-retentive geek inside me squealed with delight.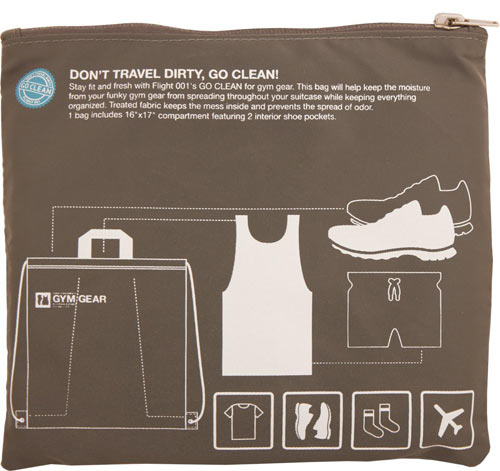 These keep your sweaty, smelly gym clothes separate from your other clothing.
Going somewhere warm? No sweat! Stick your bathing suit in here and it won't soak your other stuff.
Smelly laundry stinking up your entire suitcase! This always happens to me. Yuck. This is a life-saver.
For odds and ends… maybe a good option for toiletries?
They even have ones for shoes!

Design From Around The Web