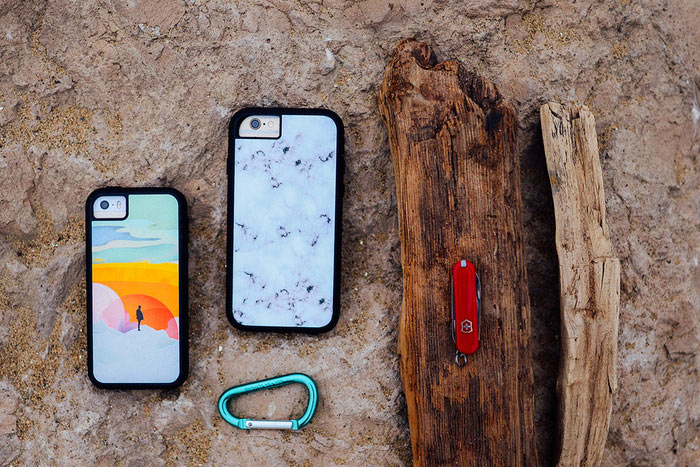 I spent the past two weekends on (albeit small and glampy) adventures: first, we went camping by the beach and then we were off to Arizona, where we drove an ATV in Sedona, and toured Antelope Canyon (highly recommended!). Looking back, between the sand, the rain and the terrain, I sure could have used one of these new iPhone adventure cases from Society6. They're made for adventures—both big and small! Whether you're going hiking, camping, white water rafting and you can't be without your phone, these bad boys will go along for the ride. Made of shock-absorbing runner, they come with sealed ports, covered buttons and a thin touchscreen cover that will protect your phone from the elements (and the occasional drop!).
Agate, a vivid Metamorphic rock on Fire adventure case by Elena Kulikova
Dreaming Of Space adventure case by Tracie Andrews
Woods adventure case by Mareike Böhmer Graphics And Photography
Feeling Small… adventure case by NDTank
Vintage Camera adventure case by Ewan Arnolda
In an ongoing effort to support independent artists from around the world, Design Milk is proud to partner with Society6 to offer The Design Milk Dairy, a special collection of Society6 artists' work curated by Design Milk and our readers. Proceeds from the The Design Milk Dairy help us bring Design Milk to you every day.

Design From Around The Web