Now that it looks like cooler weather will finally be upon us, we are excited that Society6 has launched comforters! They are 100% microfiber polyester fabric printed with artist-designed patterns and illustrations, and lined with fluffy polyfill. And don't fret – they have three available sizes and they're totally washable. Check out some of our favorites: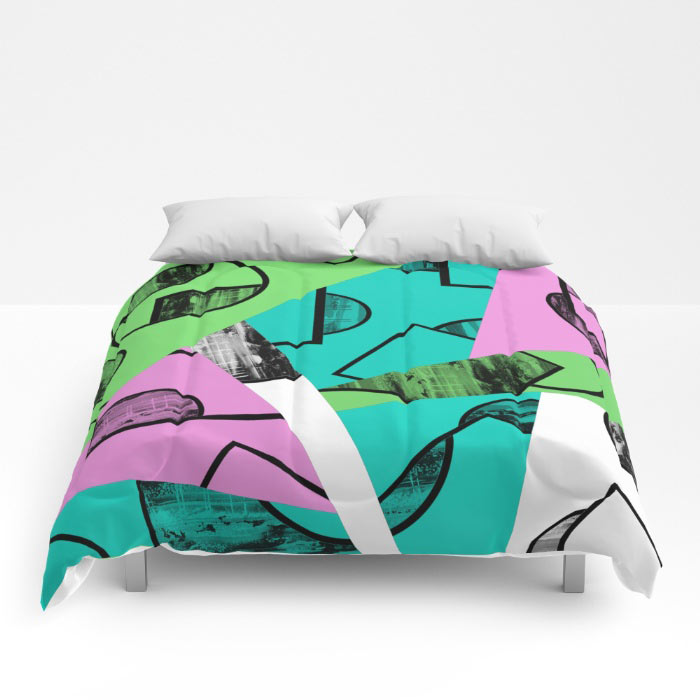 Broken Pieces comforter by PrintPix
SOLAR SYSTEM comforter by Mírë
Journeying Spirit (ermine) comforter by Mat Miller
nymbyrrd vyrt comforter by Spires
My Garden comforter by Regina Rivas Bigordá
The Sleepwalker comforter by Okti
Abstract 0018 comforter by Matthew Taylor Wilson
Not today comforter by Text Guy
Have a little swirl comforter by DuckyB
In an ongoing effort to support independent artists from around the world, Design Milk is proud to partner with Society6 to offer The Design Milk Dairy, a special collection of Society6 artists' work curated by Design Milk and our readers. Proceeds from the The Design Milk Dairy help us bring Design Milk to you every day.

Design From Around The Web