Man, students today are spoiled. I remember having to choose from a very limited selection of Jansport backpacks when I was going back to school because it was slim pickings back then. Now, the options are a-plenty with Society6 launching backpacks to their already impressive collection of products. They're big enough to fit a 15" laptop and comfortable to wear all day with their padded nylon backs and adjustable straps.
A backpack was a way for me to share my personal style in school (I remember doodling on it just so it didn't look so ubiquitous). With all the artists on Society6 creating every kind of design possible, you should have no problem finding a backpack you love. Here are a few favorites to get you started on your search:
Classic Marble backpack by Simple Luxe
A Lot of Cats backpack by Kitten Rain
map backpack by Mark Ashkenazi
The Alpacas II backpack by Littleoddforest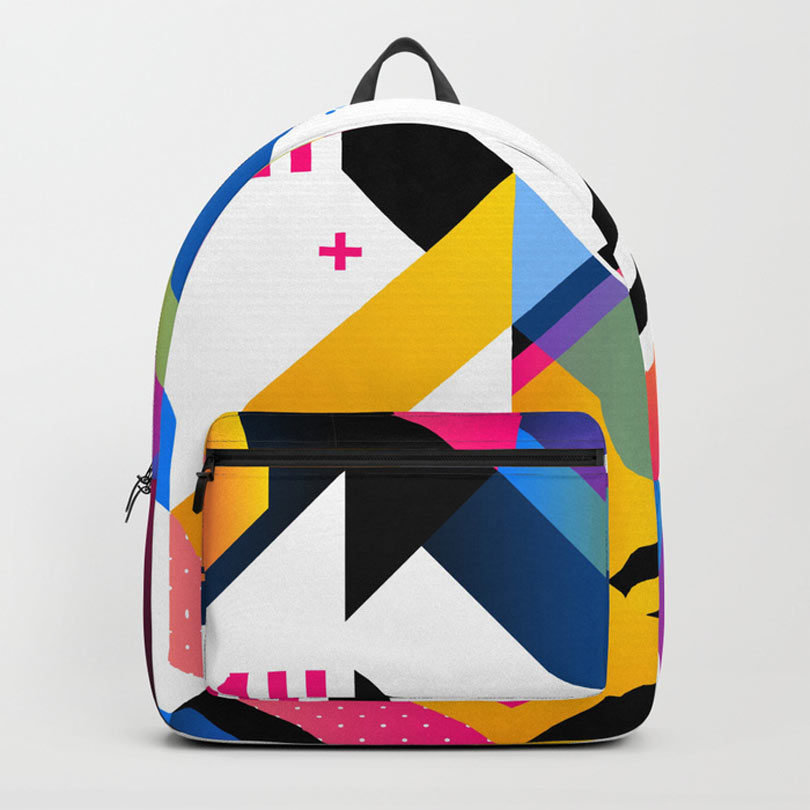 Abstract Shapes backpack by Abstract One
Delicate Geometry backpack by Cafelab
squiggle wiggles backpack by Matthew Taylor Wilson
Abstract backpack by Simplicity Of Life
iso mountain backpack by EARTh
Dogs Dogs Dogs backpack by Anna Alekseeva Kostolom3000
In an ongoing effort to support independent artists from around the world, Design Milk is proud to partner with Society6 to offer The Design Milk Dairy, a special collection of Society6 artists' work curated by Design Milk and our readers. Proceeds from The Design Milk Dairy help us bring Design Milk to you every day.

Design From Around The Web