If you just got the new iPhone XS, you know that the first order of business is protecting your new investment since smart phones cost as much as a computer these days (the XS Max with 512 GB is pretty much a computer but that's a whole other topic). If you got the gold version like I did, you probably want a clear case that shows off the luxe finish. Society6's got you covered – literally! – with their clear tech cases that add an element of art to your phone while protecting all sides and corners. Here are a few designs I'm eyeing.
(In case you're wondering, yes, the iPhone X and XS are pretty much the same dimensions according to CNET!)
Honest Blob Says No Clear iPhone Case (This little guy makes me laugh with his apathetic look.)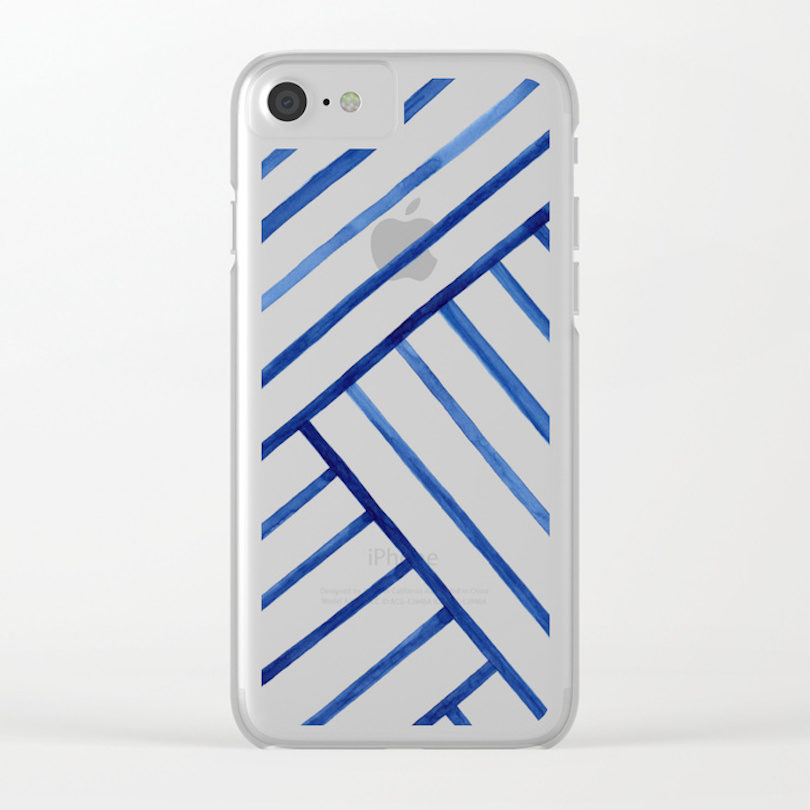 Watercolor lines pattern | Navy blue Clear iPhone Case
Graphic 150 A Clear iPhone Case
Seal Of Approval Clear iPhone Case (Love a good pun.)
For what it's worth – F Scott Fitzgerald quote Clear iPhone Case (One of my favorite quotes of all time!)
Glitter and Grit Clear iPhone Case
World Map in Black and White Ink on Paper Clear iPhone Case
In an ongoing effort to support independent artists from around the world, Design Milk is proud to partner with Society6 to offer The Design Milk Dairy, a special collection of Society6 artists' work curated by Design Milk and our readers. Proceeds from the The Design Milk Dairy help us bring Design Milk to you every day.